The Complete Works of William Shakespeare (abridged) at Cortland Repertory Theatre
Dates

7/28/2021 - 7/31/2021

Theatre


24 Port Watson Street
Cortland, 13045
Twitter Facebook Instagram

Tickets Info

$36.00
Phone: 800-427-6160




Life is short. The complete works of Shakespeare are long. But wait! This 3-man comedy troupe shrinks the Bards outsized opuses into 90 minutes of unbridled hilarity! With slings and arrows of outrageous comedy, these hilarious Men in Tights tackle all...yes, all!...of the Bards works! With a dose of Monty Python and a dollop of Lucille Ball, Shakespeare in the Park has never been like this!

News About The Complete Works of William Shakespeare (abridged) at Cortland Repertory Theatre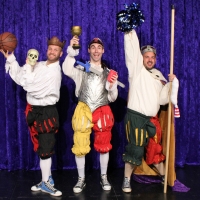 Cortland Rep Presents THE COMPLETE WORKS OF WILLIAM SHAKESPEARE ABRIDGED
July 19, 2021
Cortland Repertory Theatre presents the rollicking comedy The Complete Work of William Shakespeare Abridged in their temporary outdoor summer venue at the Little York Pavilion, 6799 Little York Lake Road in Preble, NY.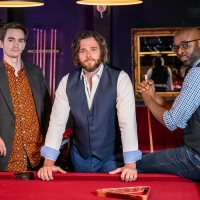 Cortland Rep Presents The Adam Lee Decker Trio, July 24
July 19, 2021
Cortland Repertory Theatre presents Cortland High and SUNY Cortland alum Adam Lee Decker and his trio for two concerts only, on Saturday, July 2.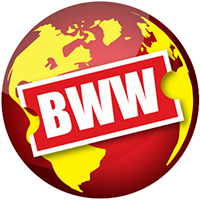 Cortland Rep's STORIES IN THE PARK Cancelled
July 09, 2021
Cortland Repertory Theatre has cancelled plans for their drive-thru "Stories in the Park: The Wizard of Oz", originally planned for July 16 and 17 in Dwyer Park in Preble.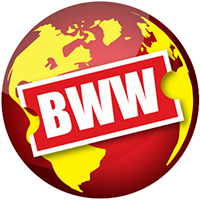 Cortland Rep Announces 'Comfort Food' Summer Season
April 18, 2021
Cortland Repertory Theatre has announced plans for their "49th 1/2" annual summer season in 2021. Nine live productions, including concerts, children's theatre, and a drive-thru "theatrical experience" are planned from July 8 – August 24.