Photos: Lyrics & Lyricists Present The Bobby Darin Story at 92Y
The 92Y had a swinging start to it's Lyrics & Lyricists Series this weekend with a blockbuster show celebrating the life and music of Bobby Darin. Ted Chapin with his first undertaking as L&L producer created a fascinating and entertaining production which had many in the 92Y audience commenting "move it to Broadway." In fact the 5 day event had many Broadway producers in attendance as the buzz about the show travelled from 92nd street to 42 street.
BroadwayWorld attended the show and you can check out photos below!
Bobby Darin was the most captivating and versatile entertainer of his time, a singer/songwriter/arranger who effortlessly bridged the gap between rock 'n' roll, sophisticated nightclub swing, and folk. Lyrics & Lyricists' 2018 season kicks off with a celebration of Darin's life and improbable career in The Bobby Darin Story, with Tony Award nominee Jonathan Groff (Hamilton), David Pittu (The Front Page), George Salazar (Here Lies Love), Elena Shaddow (The Visit) and Stephanie Styles (Roman Holiday - SHN San Francisco). L&L producer Ted Chapin wrote the script and helms the creative team of director Alex Timbers, and music directors Andy Einhorn and Andrew Resnick, with musical staging by Chase Brock.
Born a few blocks from 92Y, poor and suffering from rheumatic fever, Darin was not expected to live beyond his teenage years. Knowing he lived on borrowed time and determined to make it big, his too-short but extraordinarily dramatic life brought him such million-selling hits as "Splish Splash," "Dream Lover" and "Mack the Knife," an Academy Award nomination, marriage to actress Sandra Dee (Gidget, Imitation of Life) and a political awakening that saw him at Bobby Kennedy's side that fateful day in June 1968.
"Bobby Darin is perhaps an unexpected choice for Lyrics & Lyricists, " comments producer Ted Chapin, "but perhaps he is the perfect choice to begin my tenure as producer of the series. Darin is remembered mostly as a singer, but he was indeed a lyricist - which very few people realize - and a composer. He also led a remarkable life, with many twists and turns. I am lucky to have been able to assemble this creative team, all of whom have been united in trying to find the right way to present Darin's music while giving a sense of who he was as a person."
Photo Credit: Stephen Sorokoff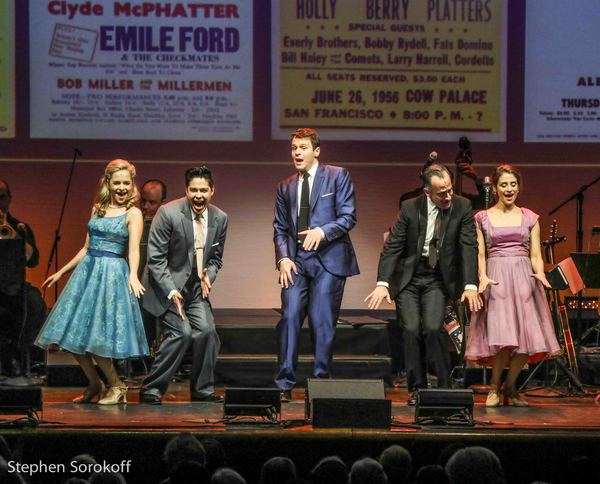 Stephanie Styles, George Salazar, Jonathan Groff, David Pittu, Elena Shaddow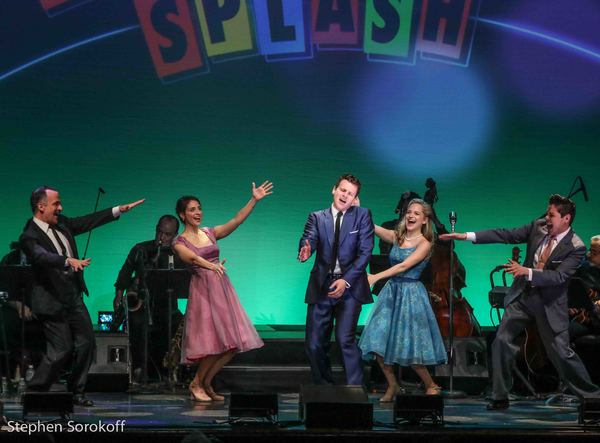 David Pittu, Elena Shaddow, Jonathan Groff, Stephanie Styles, George Salazar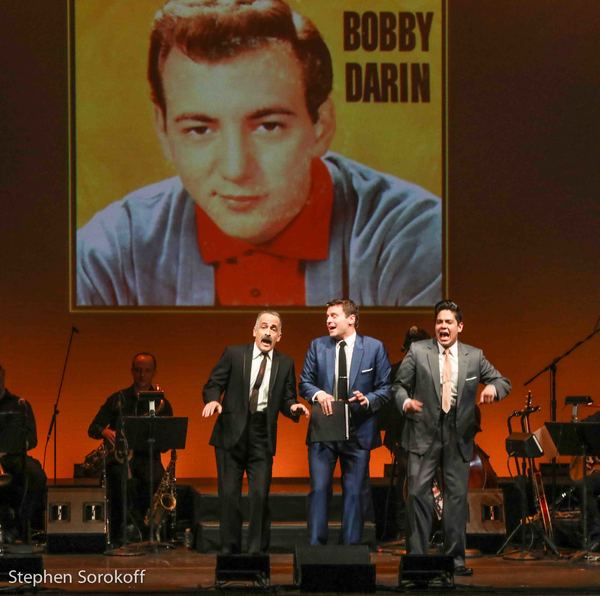 David Pittu, Jonathan Groff, George Salazar

Stephanie Styles & Jonathan Groff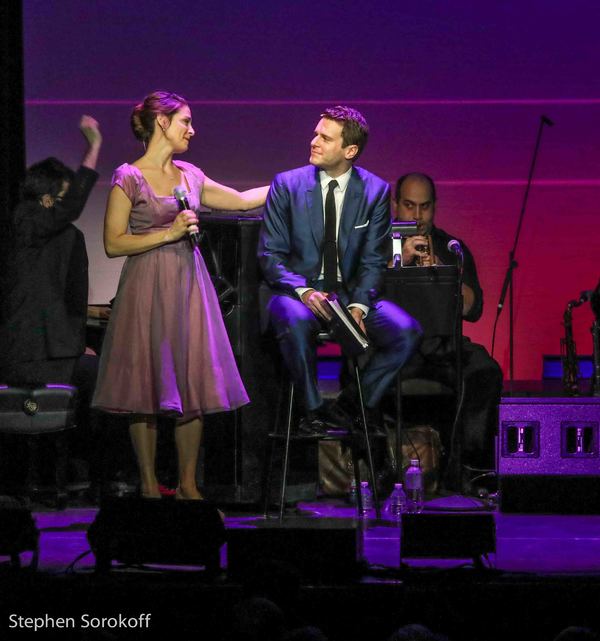 Elena Shaddow & Jonathan Groff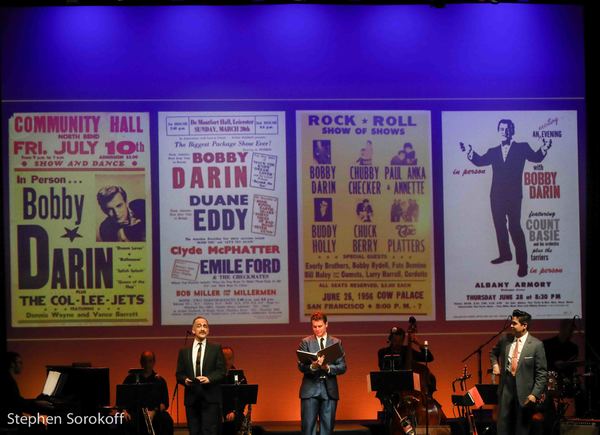 The Bobby Darin Story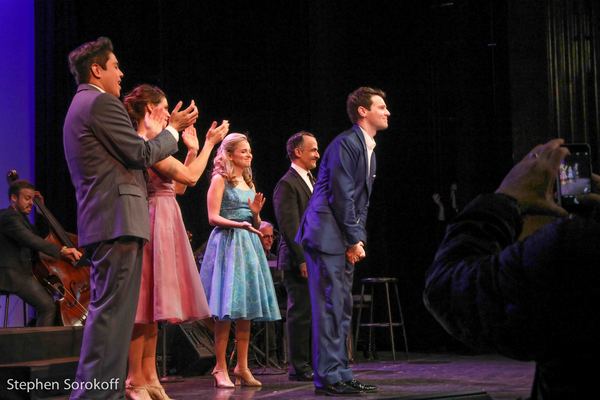 Curtain Call

Curtain Call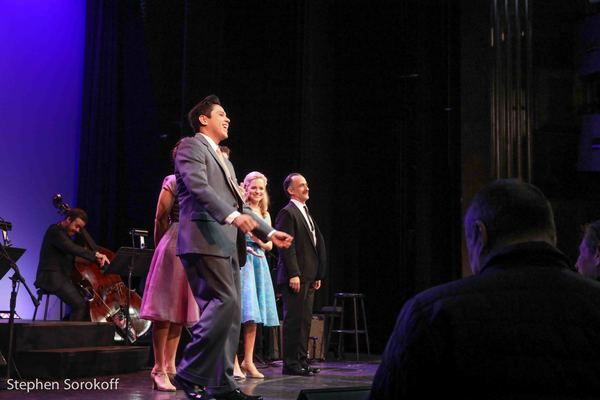 Curtain Call

The Bobby Darin Story

The Fans

The Fans

Mary Fiance, Jonathan Groff, Meryl Wheeler

Hanna Arie-Gaifman, Director 92Y Tisch Center for the Arts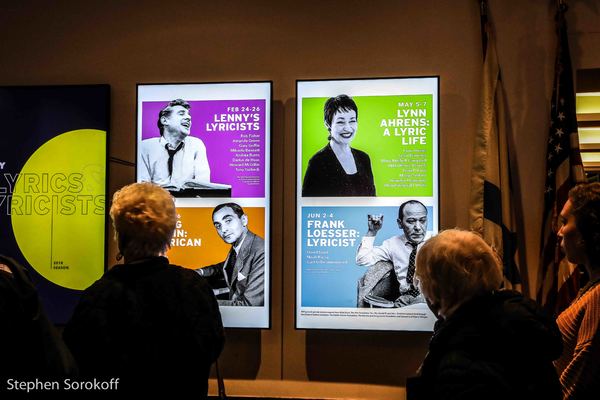 Coming Attractions