Photo Coverage: Billy Stritch Has A Lot To Say About Love at The Birdland Theater
It's Billy Stritch with his Winter Valentine at Birdland this week, and his first night with special guest Gabrielle Stravelli filled the Birdland Theater with loads of romantic notes last night.
You will love every note and lyric of this show. Billy's voice, his waves of chromatic harmonies that seem to come from four hands on the piano, and his exquisite selection of love songs. He's one of the few singers I've ever heard be effective singing the Johnny Mathis signature song, Chances Are. Every night Billy has another "Valentine" with him. For his first show it was the fantastic jazz vocalist Gabrielle Stravelli.... Thur. Feb. 14th Sally Mayes, Fri. Feb. 15th Aisha de Haas, and Sat. Feb 16th Lillias White. Billy has an excellent trio with him playing his arrangements: Michael O'Brien, bass, David Meade, drums, and the master on piano.
Article & Photos by: Stephen Sorokoff


Billy Stritch

Billy Stritch, Michael O'Brien, David Meade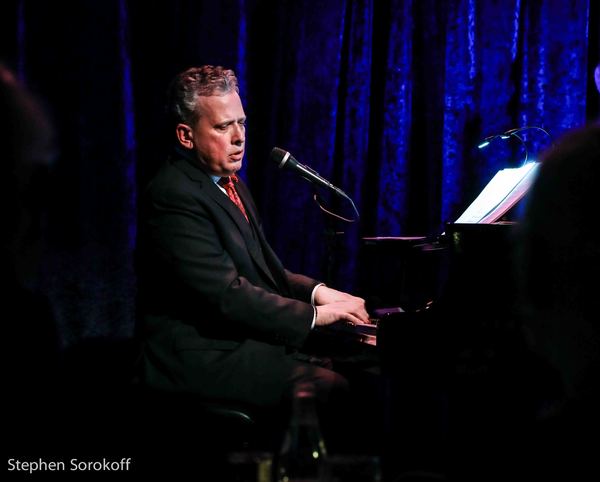 Billy Stritch

Billy Stritch

Gabrielle Stravelli

Billy Stritch & Gabrielle Stravelli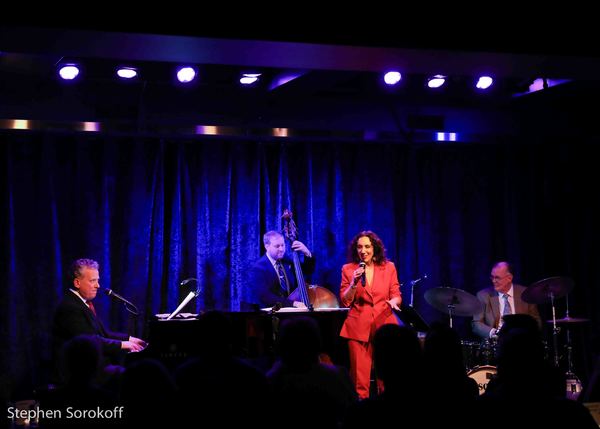 Billy Stritch & Gabrielle Stravelli

Billy Stritch & Gabrielle Stravelli

Adrienne Anderson, Jim Caruso, Mark Sendroff

My Valentine, Billy Stritch, Gabrielle Stravelli