Photos: 92nd Street Y Celebrates Irving Berlin!
92nd Street Y's 48th season of Lyrics & Lyricists continued this weekend with an essential American story, Irving Berlin: American, celebrating Berlin's extraordinary life and work. On the occasion of the centenary of the writing of "God Bless America" - our nation's "other anthem," - artistic director, co-writer and choreographer, Noah Racey (Lyrics & Lyricists veteran, Thoroughly Modern Millie), and co-writer Cheryl L. Davis (Barnstormer, Maid's Door, Bridges) explore how the five-year-old Russian immigrant who arrived at Ellis Island speaking no English came to create songs that epitomize American music, and how he became the spokesman in song for the country that allowed him to flourish.
The cast was stacked with actor/dancer/singer triple threats: Stephen DeRosa (A Funny Thing Happened on the way to the Forum), Holly Butler (On the Town), Danny Gardner (Dames at Sea, Crazy for You), Emily Hsu (The Unsinkable Molly Brown), Richard Riaz Yoder (Hello, Dolly!) and Pace University theater student Jada Temple.
"There is no clearer depiction of the American Dream than the life of Irving Berlin," comments Noah Racey. "This show explores America and what it means through his lyrics and his life."
Berlin's journey is the quintessential immigrant's journey from rags to riches, from Russia to the Lower East Side to Tin Pan Alley, Broadway and Hollywood. He wrote in the voice of everyman - or every American - with a simple, elegant grace, tremendous wit and an extraordinary natural melodic gift. His huge body of work ranges from "Alexander's Ragtime Band," "I Love a Piano" and "Always to Cheek to Cheek," "White Christmas," "God Bless America," and so much more. As Berlin himself wrote, "Come on and hear..."
Irving Berlin: AMERICAN
Noah Racey, Artistic Director, Choreographer,
Co-Writer
Aaron Gandy, Music Supervisor, Arranger
Dan Garmon, Music Director, Arranger
Ross Patterson, Arranger
Cheryl L. Davis, Co-Writer
Sara Brians, Associate Choreographer
Ted Chapin, Producer
Photos by Stephen Sorokoff.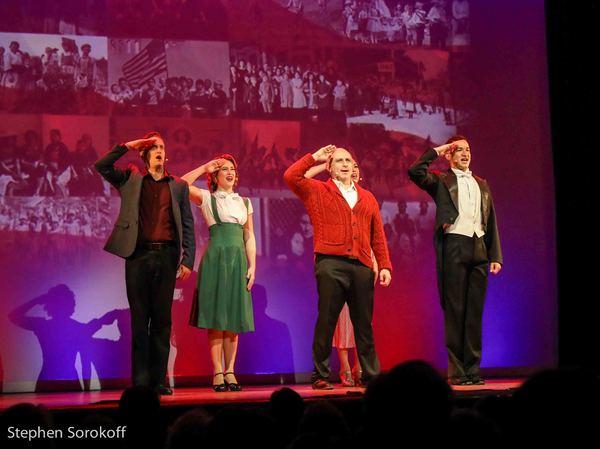 Danny Gardner, Holly Ann Butler, Stephen DeRosa, Emily Hsu,Richard Riaz Yoder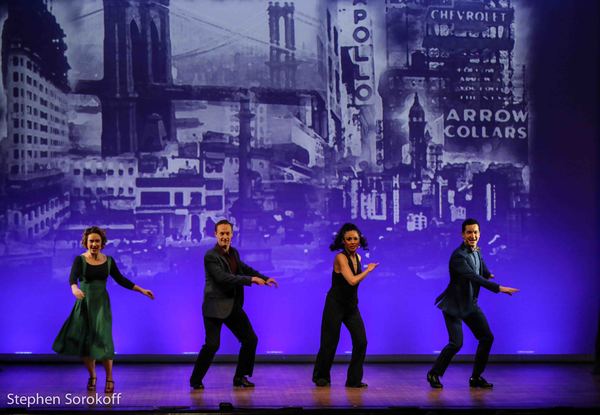 Holly Butler, Danny Gardner, Emily Hsu, Richard Riaz Yoder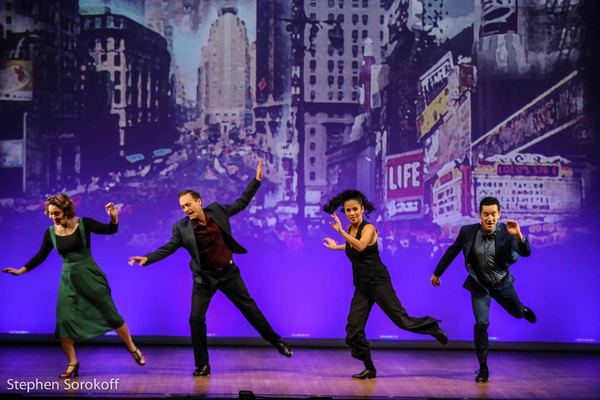 Holly Butler, Danny Gardner, Emily Hsu, Richard Riaz Yoder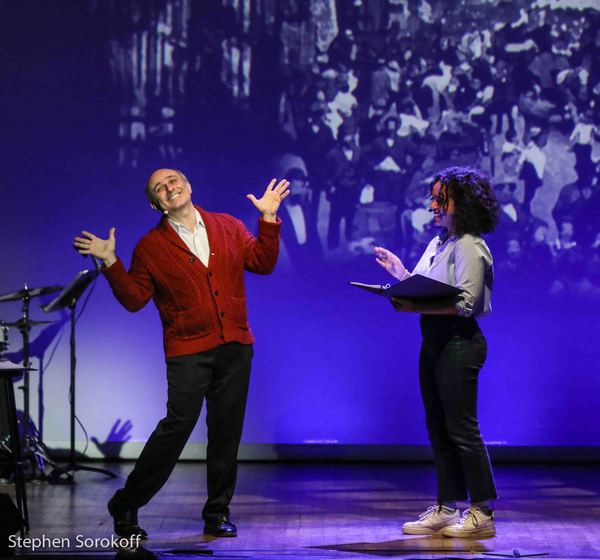 Stephen DeRosa & Jada Temple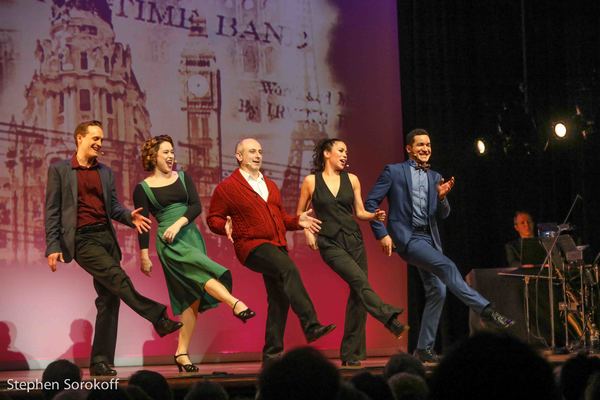 Danny Gardner, Holly Butler, Stephen DeRosa, Emily Hsu, Richard Riaz Yoder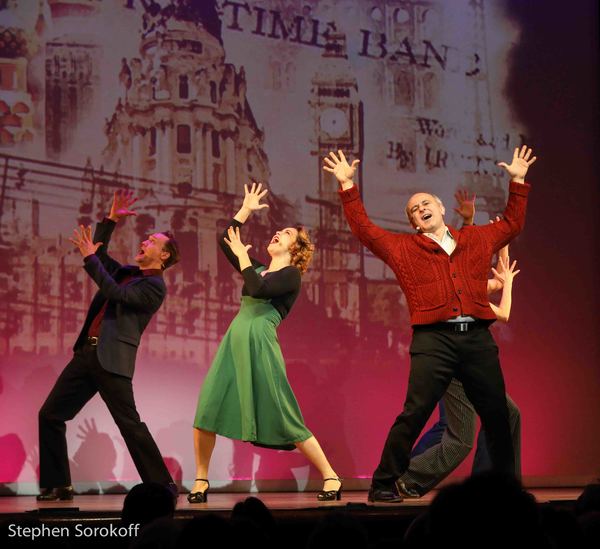 Danny Gardner, Holly Butler, Stephen DeRosa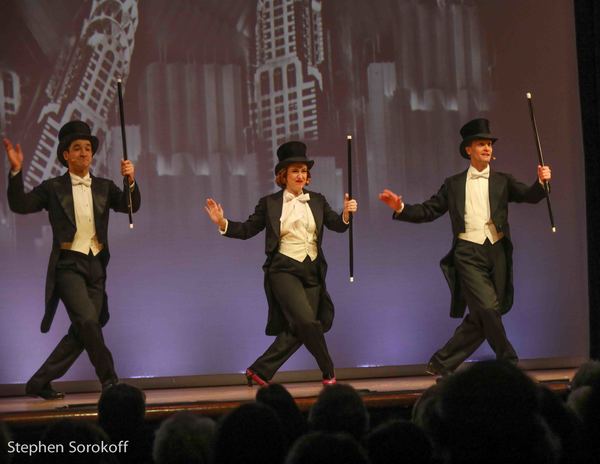 Richard Riaz Yoder, Emily Hsu, Danny Gardner

Richard Riaz Yoder, Emily Hsu, Danny Gardner