Pear Flambé Cabaret Series Presents Vocalist Diane Milo In WITH A LITTLE HELP FROM MY FRIENDS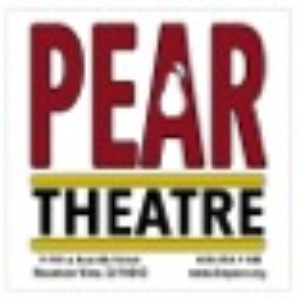 Pear Theatre's new Pear Flambé Cabaret series continues with Diane Milo: "With a Little Help from my Friends" on Friday, January 11 and Saturday, January 12. Featuring some of the Bay Area's best singers, this concert is not just a showcase of Milo's talents but also her final performance before she leaves the Bay Area. Tickets ($25 in advance or $30 at the door) can be purchased by visiting www.thepear.org or calling (650) 254-1148.
Diane Milo has been singing professionally for more than 40 years as both a solo artist and in a variety of performing groups, including pop/rock bands, vocal jazz quartets, big bands, and other music ensembles. Additionally, she has amassed 100 theatrical credits, both as director and performer, most of which have been with theatre companies throughout the Bay Area over the past 24 years. Pear Theatre patrons may recall the Pear's production of "The World Goes 'Round," Kander and Ebb's musical revue, that Milo both directed and performed in. Milo is from Pittsburgh, Pennsylvania; and, upon her retirement earlier this year, made the decision to return there in 2019.
"With a Little Help from my Friends" features not only Milo herself, but numerous talented local artists with whom she has worked, including Bay Area favorites Alicia Teeter, Mary Melnick, Molly Thornton, Karyn Rondeau, Hayley Lovgren, Walter Mayes, Mike Rhone, James Creer, Michael Hirsch, Karen Dehart, Michael Johnson, Barbara Reynolds and several others. This cabaret performance will celebrate Diane's 24 years of theatre in the Bay Area, the music and the memories, and the many lasting friendships she has made along the way.
The vocalists will be accompanied by two local pianists: Bob Sunshine (South Bay Musical Theatre, Peninsula Youth Theatre, West Valley Light Opera, and The Tabard Theatre Company) and Brad Handshy (South Bay Musical Theatre, West Valley Light Opera, and Broadway by the Bay, as well as various South Bay houses of worship).
Pear Flambé Cabaret is the newest addition to Pear Theatre's expanding programming, offering short engagements of diverse, local vocalists with minimal instrumental accompaniment throughout the season. This welcome addition of music at the Pear follows the well received production of "Oh, Coward!" and the wildly successful, sold-out "3D Cabaret." The Pear Flambé Cabaret series is being coordinated by Bay Area theatre icon Walter Mayes.
For information or tickets, visit www.thepear.org or call (650) 254-1148.