Martinis Above Fourth | Table + Stage October Performance Listings
Ann Hampton Callaway Celebrates Women Songwriters
October 3-4, 8pm
Callaway has crafted an exciting night of music centered on the songs of women songwriters who have inspired her. Billie Holiday's "God Bless the Child," Carole King's "Will You Love Me Tomorrow?", and Dorothy Field's "The Way You Look Tonight" are among the gems carefully chosen by he Platinum-selling composer and lyricist. Classics by Peggy Lee, Joni Mitchell, and Cynthia Weil, as well as songs by friends Michelle Brourman and Amanda McBroom reflect the unique female perspective on love, life, and the pursuit of happiness. And expect to enjoy moments of Ann at the piano singing the best of her original songs. Don't miss BroadwayWorld.com's "Performer of the Year" in this stirring night of song and story!
Carole J. Bufford in You Don't Own Me: The Fearless Females of the 1960s
October 5, 8pm
After selling out shows in New York and London, Carole brings her newest show, You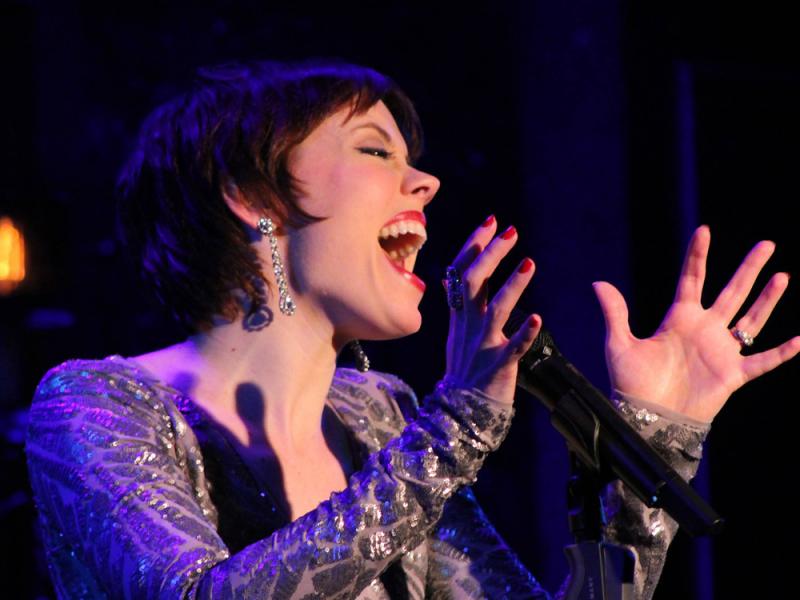 Don't Own Me: The Fearless Females of the 1960s, to the West Coast. With music made famous by Janis Joplin, Dusty Springfield, Tina Turner, Carole King, Lesley Gore, Dionne Warwick, Jeannie C. Riley and more, Carole celebrates the songstresses of the 1960s. Putting her own inimitable spin on these classics, she will delve into and celebrate a time of great change and transition in America and Across the Pond. The musical and cultural landscape was never the same after these bold and daring women planted their flags and ensured their voices were heard.
"The real thing: you know it when you see it...The way her voice, with its blues inflections, cut a swath, leaving nothing standing, tempts me to describe her with groveling hyperbole as an earthier, more acerbic 21st-century Barbra Streisand." -Stephen Holden, The New York Times
"Her voice, bright yet sensual, soared...Bufford threw herself into each number; her exuberance and sense of humour won us over from the outset." - Clive Davis, The Times (UK)
Miss Richfield 1982 in 2020 Vision
October 11-12, 8pm
?Miss Richfield 1981 returns with her brand new show "2020 Vision: A Survival Guide For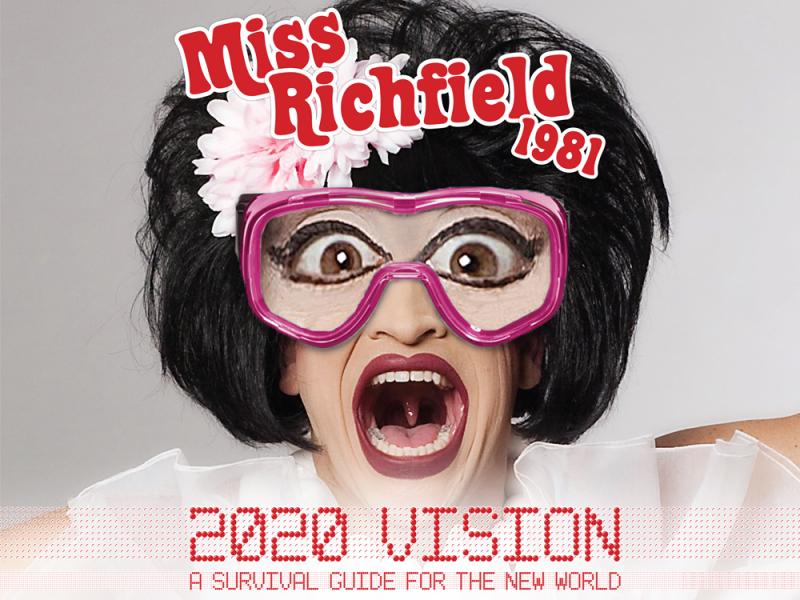 The New World!" Known for her unique take on audience participation, and comedic songs and videos, Miss Richfield will bring her message of hope -or at least survival-to San Diego
Miss Richfield's live performances have received critical acclaim with The New York Post declaring Miss Richfield 1981 "the must-see act in Provincetown." and The Chicago Sun-Times describing Miss Richfield as "Garrison Keillor meets Mary Tyler Moore". In addition to selling out theaters and nightclubs each year in New York, Chicago, Philadelphia, South Florida, Palm Springs, Atlanta, San Diego, and Minneapolis, Miss Richfield 1981 is the best selling act in Provincetown, MA filling the Paramount Theater at the Crown & Anchor nightly throughout the summer.
Her national appeal includes riotous appearances on "The Tonight Show" and "Today" on NBC, "Cake Boss" on TLC, "Watch What Happens Live" on Bravo, and, most recently, as a television spokesperson for Orbitz.
What makes a Miss Richfield 1981 show unique is the interactive format combining edgy improv with a Midwestern homespun warmth that stems from her creator, Russ King. A former journalist and Minnesota native, King created the character with a rich history that begins with her life-long goal of being crowned beauty queen of Richfield, a first-ring suburb of Minneapolis where "butter is a spice, and gravy is a beverage!"
Simply Barbra starring Steven Brinberg
Oct 15, 8pm
It's Barbra Streisand...at prices you can afford! With great humor and great singing...Steven captures the legend's every nuance..and if you close your eyes, you will think it's really her!
Anthony Federov CD Release with special guest Shelley Segal
October 17, 8pm
American Idol alum & Broadway Vet celebrates the release of his debut CD by performing songs from the album as well as audience favorites from his Broadway career. Award-winning singer-songwriter Shelley Segal makes her MA4 debut with her rich storytelling and melodic style.
Varla Jean Merman in Bad Heroine
October 18-19, 8pm
The United States is tripping, so what do we need to keep us from hitting rock bottom?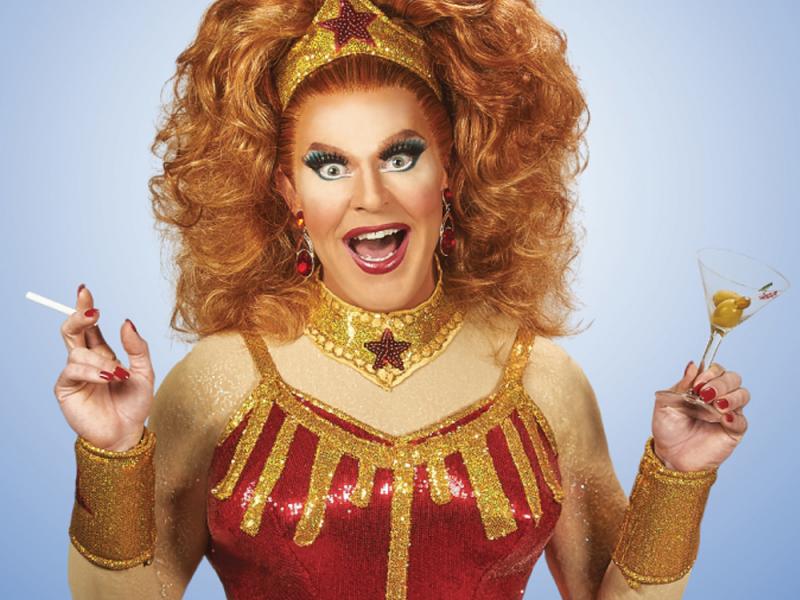 Bad heroine! Drag superstar (and recent parolee) Varla Jean Merman's new show pays tribute to the inspiring women who have inspired her to think about becoming inspirational. Will Varla Jean be an inspiration...or end up on Intervention? Make tracks to this year's most addictive comedy cabaret!
Written by Jeffery Roberson and Jacques Lamarre
Additional material by Ricky Graham
Featuring Gerald Goode and Brian Johnston
Directed by Michael Schiralli
New West Guiter Group
October 26, 8pm
New West Guitar Group (NWGG) has developed a widespread reputation as one of the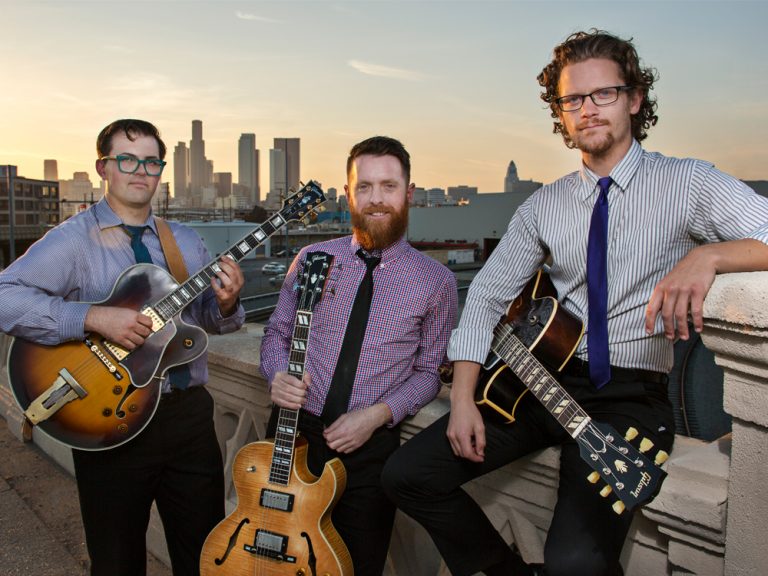 premier guitar ensembles in the world. Featuring guitarists Perry Smith (NYC), John Storie (LA) and Will Brahm (LA), they perform recognizable covers, jazz standards, exciting originals, and more. Their Signature Sound comes from an innovative style that highlights rhythm, beauty and virtuosity through combining acoustic and electric guitars. Smith and Storie founded the group 10 years ago, and today they continue to tour as a trio with Brahm throughout the United States and abroad.
Related Articles View More Cabaret

Stories

Shows
More Hot Stories For You