MARK WILLIAM: COME CROON WITH ME to Play Feinstein's at Hotel Carmichael in Carmel
Feinstein's at Hotel Carmichael in Carmel, Indiana will present 'Mark William: Come Croon With Me' on Friday, August 13th and Saturday, August 14th at 7:30pm.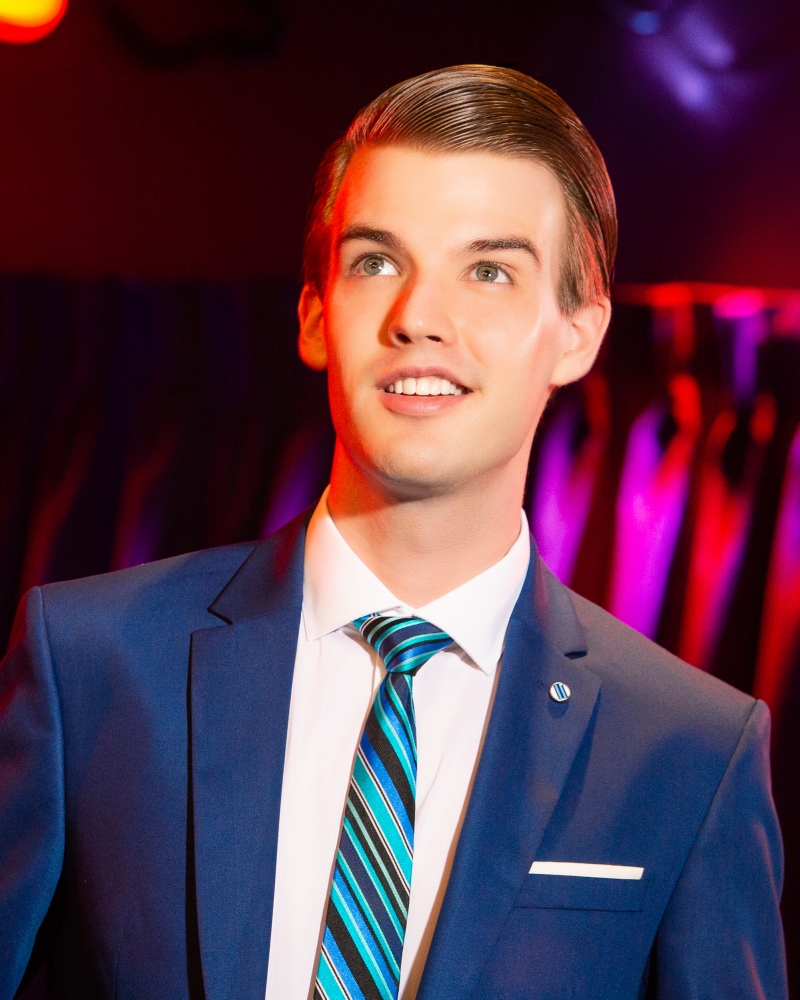 Feinstein's at Hotel Carmichael in Carmel, Indiana will present 'Mark William: Come Croon With Me' on Friday, August 13th and Saturday, August 14th at 7:30pm. Mark William hits the stage like a lighting bolt! Putting his own unique, youthful spin on golden age crooner styling, Mark performs a collection of timeless tunes from Broadway and The Great American Songbook, including such iconic songs as Come Fly With Me, Moon River, and Over the Rainbow. With his glossy approach, he glides from Jerry Herman to Peter Allen to Henry Mancini with charismatic ease and a spring in his step. He hypnotizes with a set of enduring classics, filtered through Mark's youthful perspective and talent set. The show is distinctly new-age romantic, yet still evocative of golden-age cinematic glamour. Mark is the winner of two Broadway World awards: Best Debut Act, and Best Independent Recording for his critically-acclaimed album, Mark William: Come Croon With Me, released by Yellow Sound Label. The recording was hailed as the "Album Of The Year" by Peter Filichia (Broadway Radio) and can be enjoyed wherever you stream music.
Get a sneak peek and watch Mark William perform a Bewitched medley in the clip below!
"I am so excited to be bringing my show, 'Come Croon With Me', to the nation's most beautiful new entertainment venue, Feinstein's at Hotel Carmichael." William shared. "This gorgeous club, created by industry mogul Michael Feinstein, is the perfect place for me to share some wonderful classics from the Great American Songbook and Broadway, along with some more contemporary songs, all through the eyes of a young crooner."
A native of Toledo, OH, Mark William grew up in a house full of music. His mother, Teresa, is a celebrated pianist and music teacher, and she instilled that love of music in her son. Both she and Mark's father, William, supported and provided for every endeavor that Mark pursued, including school musicals, dance, voice, and trumpet recitals, as well as touring Europe as an Ohio Youth Ambassador of Music. They taught Mark that, with faith, commitment, and determination, he could achieve anything. Mark continued his studies at Ohio Northern University, graduating with a Bachelor of Music in Music Education and a Bachelor of Communications in Musical Theatre. It was a combination of the training he received at ONU plus the professional theatre jobs he worked each summer and the American Theatre Wing's SpringboardNYC program that convinced Mark to take the plunge and pursue a career in entertainment in New York City.
Mark has consistently been named one of the top ten cabaret acts by both Theater Pizzazz and Times Square Chronicles, and rang in 2019 headlining New Year's Eve at New York's famed McKittrick Hotel. His performance at the 30th New York Cabaret Convention inspired an uproarious ovation from the crowd. He has appeared around the world in such shows as My Fair Lady, Mary Poppins, Mame with Leslie Uggams, and Jerry's Girls with Susan Anton. Recently, he was featured in the U.S. premiere of the newly revised Mel Brooks' Young Frankenstein at The Walnut Street Theatre in Philadelphia. Prior to the pandemic, Mark debuted his act in the luxury cruise market, wowing audiences from around the world. Mark William: Come Croon With Me is directed by Preston and Richard Ridge with arrangements and musical direction by renowned composer Clint Edwards.
Tickets available at http://www.feinsteinshc.com/
Located at 1 Carmichael Square, Carmel, IN 46032