FEATURE: From Under The Rainbow - Bobby Patrick's Picks Of The Best Of 2022
Because "The Bobby Awards"… Are Not Really A Thing YET!
Heigh Ho my loyal rainbow readers, it is that time again - as in it's the same time that comes every year, at the end of the year, when Bobby must jump on THAT bandwagon and sort through our impressive list of reviews and pick out the standouts for the previous 12 months, and so, here goes... Oh, Also, these are not in any order other than, probably, most recent and working backward... Don't come for Bobby regarding your billing!
THE BEST OF 2022
Patti LuPone, SONGS FROM A HAT, 54 Below, December 22
Bobby's Review
From The Review:
... hearing her interpretation, her musicality, and her diction as she quietly smashed preconceptions created by imitators, impressionists, critics (other critics), and detractors; those images of an overly brash, overly loud, wailing harpy whose mouth is incapable of forming consonants could not be farther from the truth...
Looking Back:
Since this evening of magic was just a little over a week ago, at this writing, it is still blazingly fresh in our memory. Patti's performance was distinct and distinctly Italian. She was a Mama inviting the neighborhood kids in so she could feed their souls. Patti put the whammy on us all with her eyes, her stories, and the arrangements she cooked up with Music Director/Pianist Joseph Thalken, and though we were full by the end of the meal, we wanted more.
THE GOOD NEWS - For the New Year - The January 1 performance is being streamed online. To purchase tickets for the Livestream, just click: HERE
Why They Make This List:
Because... Patti

Deborah Stone, CHIAROSCURO, Pangea, June 19
Bobby's Review
From The Review:
Stone's subtleness and her ability to float high notes into an almost whispering volume that still filled the room was reminiscent of the late, great Nancy LaMott, but with a difference... Where LaMott's darker, rich, depth of tone was always reaching out creating warmth, Stone's sharper, edgier sound made this writer incline toward her to the front part of our seat, wondering if we would see the precipice before it was upon us.
Looking Back:
Recalling this show brings on a dreamy sigh - a reaction that Deborah herself would appreciate since Chiaroscuro is about the (mostly dreamy) falling of light on forms or structures in a painting that creates a flow or an accent to those shapes in the work of art. Her message wasn't simple, it was, in fact, quite complex but when we remember what we saw (and heard) from this dancer-turned-singer, her Chiaroscuro was palpable in her performance. This creative tangibility is a rare, fair thing to attain.
Why They Make This List:
If what you do causes Bobby to draw a comparison between you and the most admired Nancy LaMott - Then you've really done something.

DeAnne Stewart, TWO SIDES TO EVERY STORY, TGR42, May 17
Bobby's Review
From The Review:
Black she is and queer she is and an activist for both as well as for the natural African American hair movement, Stewart wears and sings all of her facets proudly and with great depth of feeling ... and no fear. This is a young woman flying in the face of any that would silence her, celebrating all that is other in herself and in the world. Her message is simple - Love makes us all equal.
Looking Back:
There are so many things about the life of DeAnne Stewart that deserve recognition - her activism, her feminism, the fact that, by now, she must be a new mom... yeah, all that. But her performance on the night, in telling her TWO SIDES story, her voice, and her star power weren't the only things she relied upon... It was the journey she so joyfully took us on with her.
Why They Make This List:
It is the unwritten rule that swings and understudies must be more talented than the stars they go on for since they have to make the audience feel like they're getting their money's worth without whoever it is on the marquee. DeAnne is worth all that and a whole lot more and, as we move forward to the time when black performers are celebrated rather than tokenized, we can't wait for her to have a Broadway show all her own.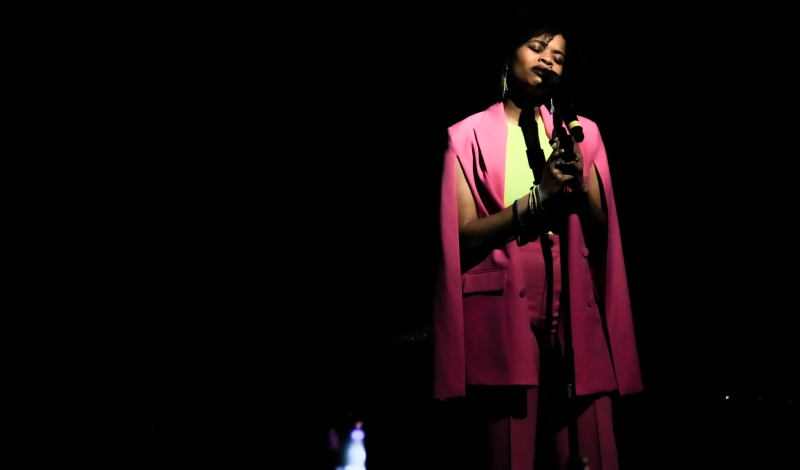 Ben Jones, I THINK WE SHOULD SEE OTHER PEOPLE, 54 Below, August 27
Bobby's Review
From The Review:
His training, his musicality, interpretation, and intonation, whether full-throated or softly whispering, all fill the entire room with his dynamism. In short, you've never heard a voice like this or been made to laugh by a singer quite this much. His comedy martini is so dry with an almost undetectable vermouth of bitter irony.
Looking Back:
We said it in the review - Why isn't this guy in ALL the Broadway shows? It is unfathomable to think that anyone would experience his prodigious talent to any degree and say, "No... I don't think so." But LIttle Bobby is not in the casting biz. This show was the full measure of the man's creativity, both vocally and as a personality. We loved him and hope he loves us right back.
Why They Make This List:
Thinking over Ben Jones' act again, it is difficult to come up with enough adjectives to describe him and his show... and that's why. The good news here is, he will be bringing BOTH his shows back to NYC Cabaret Nightlife in 2023 (NEXT WEEK at Chelsea Table + Stage) - so watch for this one.

Alexandra Silber, SO IN LOVE, TGR42, February 16
Bobby's Review
From The Review:
Al - as she is known by her friends - moved effortlessly from lyrical soprano singing to full-on Broadway belting right through her hilarious and sometimes touching talkie bits and back again. With a seemingly indestructible larynx that can give over sounds ranging from blaring trumpet to low low growls to high HIGH trills, oftentimes within the same composition (hello, CALL FROM THE VATICAN!) her Broadway-caliber vocals applied to this music showed the full extent of her impressive range.
Looking Back:
Focused on Valentine's day, this one was special owing to Silber's pandemic elopement with Alec Silver just a few months before. Her immense trainload of talent being driven by the engine of her happiness and excitement made for a show you could really feel, as well as see and hear. Ben Moss was the perfect accompanist for her, as well, and the show, while scripted, never felt so, even with her use of a book on a music stand - AND THAT IS A BLOODY MIRACLE.
Why They Make This List:
Bobby has made no bones about his love for this performer. She engages us in ways that give us the giggles and the gay gasps. Her charm, her warmth, and her transcendent acting while singing (or just acting) have made a fan of this writer, and, while we always try to be a good audience, we are not that easy to please. Alexandra Silber pleases us.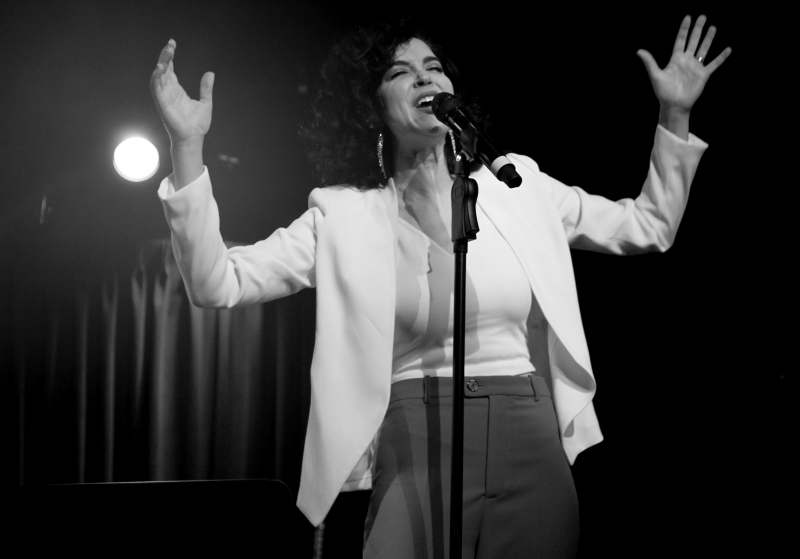 Ari Axelrod, ARI'S ARIAS, Birdland, July 2
Bobby's Review
From The Review:
The list of accompanied songs for a solo voice into which Ari plumbed the depth of human experience included standards from the songbook's golden age, Broadway of yesterday & today, and interesting compositions from off the beaten path. One of these offerings, Lizzy McAlpin's PANCAKES FOR DINNER, did indeed, as AA put it, sound like what being in love feels like.
Looking Back:
So much of the work that we have seen Axelrod do in the clubs is such standout work it is hard to pinpoint favorites. His voice, with that perpetual tear in his sound, so filled with emotion and meaning, and his need for that connection with everyone in the room was so apparent in this performance that we remember more than just Leo, his dog. We remember the atmosphere in the room and, of course, the music.
Why They Make This List:
His inimitable conga playing, we mean - how does one put such heart into conga playing??

MAKE THEM HEAR YOU, 54 Below, July 14
Bobby's Review
From The Review:
Thanks to (Lamia) Porter's direction (we are sure) each player performed their songs as scenes from musical PLAYS, giving all the feels of true players ready to play these parts... and ready each and every one of them is, right now, and we can only PRAY for all the work and success they deserve to come their way so that we-the-people can be blessed.
Looking Back:
Aside from the truly wonderful performances by these young black artists, the show itself featured new works that boded so well for the future of the Broadway musical. Introducing the audience to Joriah Kwamé's upcoming musical MISSUS KING and Ashley Hazzard's song BIDING MY TIME (not to be confused with the Gershwin number of the same title) from her new musical FORESTINE, Pier Lamia Porter produced a night to remember.
Why They Make This List:
Because we never really think of large-cast cabaret shows as anything but haphazard (at best) one-off entertainments. To us, cabaret is about a singer (or two) crooning and talking from the stage in ways that are just about them and us. Miss Porter put together a cast with material that inspired them to be there for each other as well as us. The performances were epic and because it was the first time a big group show stayed with us long afterward, this one deserves our attention.

T. Oliver Reid, THAT SUNDAY THAT SUMMER, 54 Below, July 16
Bobby's Review
From The Review:
Reid's show, a tribute to relationships, took everyone in the hall on a roller coaster ride through the hearts & flowers, darts & showers that are the mountains and valleys of this thing called love. Not just young love in its blossoming, but the love that comes in the door to stay, to fulfill, to lift you up, and sometimes to throw you back down and kick the crap out of you before it goes back to loving and fulfilling - in short, marriage.
Looking Back:
This man is another of those talented soldiers in the army of swings, standbys, and understudies who are rightly called upon to fill in lead roles. This show, along with being so very musically apt, was, by turns, hilariously funny and heartfelt. He was someone who lived in his music and brought the acting moments to life.
Why They Make This List:
The emotional touch he had with each number made it feel like he was struggling for control of those emotions whether happy, sad, mad, or morose. That's what makes someone an "edgy" actor. They dance on the edge trying to not fall off.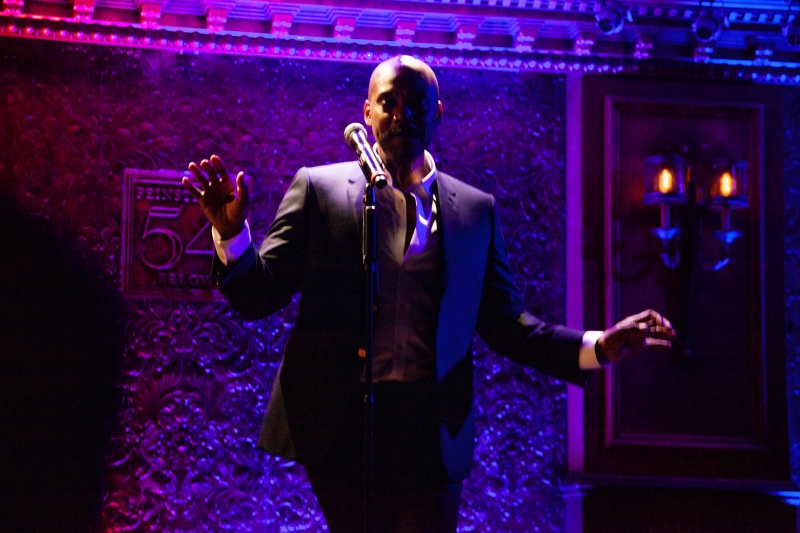 Melissa Errico and Billy Stritch, SWING LESSONS, 54 Below, August 5
Bobby's Review
From The Review:
This pair of nightclub royalty who have admired one another for years put together a brand new show made up of Melissa's familiar home of Broadway musicals set to Billy's jazz/swing arrangements. The lady herself said, "I have, for a long time, lived on Broadway, but I live FOR jazz." And live she did...
Looking Back:
It seemed unfathomable that two such luminaries of our NYC nightlife had not thought to do a show together, but since they finally did (and it was WORTH THE WAIT) those in the audience on that night got to see two pros make each other better through the work - if you can believe it.
Why They Make This List:
It's called chemistry children, and these two found it by putting their very different energies in one bottle to make lightning.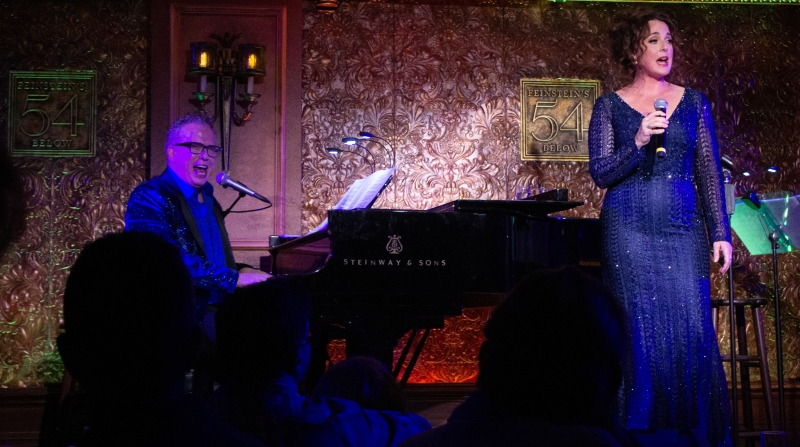 Debbie Gibson, OUT OF THE BLUE 35TH ANNIVERSARY EVENT, 54 Below, August 20
Bobby's Review
From The Review:
More than an 80's tribute show by an actress-turned-pop-star-turned-actress, and oh so much more than grabbing at former glories, Ms. Gibson, who was a Long Island teen with Broadway dreams when fame came a-knockin', showed ALL her prowess as a performer, songwriter, and musician.
Looking Back:
The energy in the room on the night, with an audience populated with many DEBHEADS, was electric. There's kind of no explaining it really... It was anticipatory as well as ready to go. Having never really taken in her talents fully before, we were mesmerized by all that she could do and has created. No script - just her personality and her setlist, and we were off to the races. She absolutely captivated Little Bobby.
Why They Make This List:
Because her music was in the air in the 80s & 90s and we heard it, but Bobby never sought it out at the time. We just remembered it being there, ever-present. This show made us prick up our ears and really listen to the lady's artistry for the first time and then go home to seek out her discography for a new journey with her "old" stuff.

CONCERTS
John Williams, ACROSS THE STARS, Carnegie Hall April 23
Bobby's Review
From The Review:
The Meastro entered to a powerful standing ovation, an approbation ... that would be repeated time and again throughout the night, both after each music selection and each time the composer-arranger-conductor left through the big white double doors stage right and returned again for more clap offerings at his altar.
Looking Back:
There really, probably, isn't anyone alive today with the iconic status that John Williams has attained, and getting to see and hear him conduct his own compositions felt not only like a privilege, but an historic one, especially given the fact the man turned 90 years old this year. With the aid of master violinist, Anne-Sophie Mutter, their performance with the Philadelphia Symphony, on the stage of Carnegie Hall, filling it with his incomparable music, was a once-in-a-lifetime event and Bobby has proof that we were there and hopes that our meager words allowed you to picture it in your rainbow imaginations.
Why They Make This List:
Are you kidding?

Debbie Wileman, HAPPY 100TH BIRTHDAY Judy Garland, Carnegie Hall, June 26
Bobby's Review
From The Review:
Wileman's talent is so prodigious that it made the experience difficult to wrap one's head around. We were sitting with Broadway World contributor Brady Schwind, who was so blown away (not an easy thing to have happen if you know little Brady and his discriminating tastes) that he kept referring to the chills he was getting, listening to Debbie singing modern-day songs in Judy's voice.
Looking Back:
Beyond the late great Jim Bailey, whose recreation of Judy was a perfect immersion of performer into the role, there really has been no live performer taking on the great lady that has given us those chills, until now. Debbie's rougher, simpler recreation, where her Judy was reserved for the singing bits while Debbie wooed and charmed us all as herself in the talkie bits, was a perfect marriage rather that an immersion.
Why They Make This List:
This Walthamstow housewife with her "common" accent and a deft hand at comedy drew her audience to her, while she talked, and to her Judy when she sang. In short, she gave of herself and, for one night, she gave us back Judy Garland.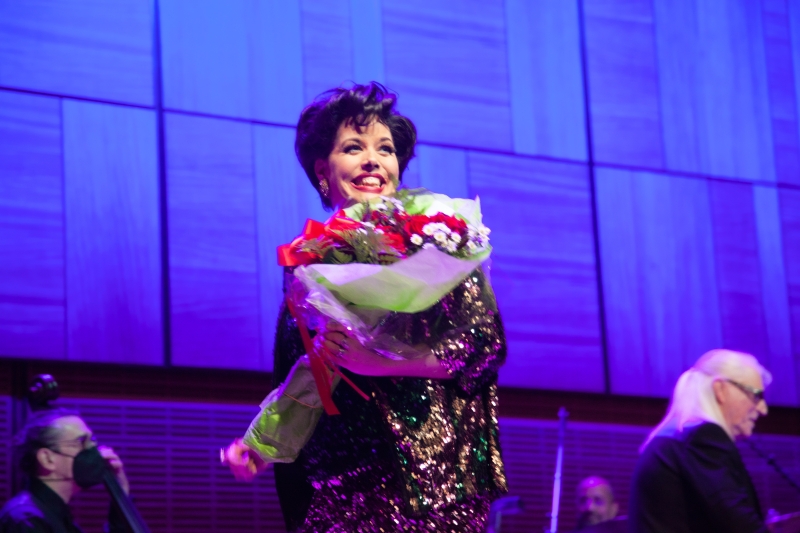 NEW YORK POPS, BROADWAY BLOCKBUSTERS, Carnegie Hall, November 21
Bobby's Review
From The Review:
Maestro Steven Reineke, an out and proud LGBTQ+ artiste BTW, assembled a cast of 4 guest voices AND the fab chorus of Essential Voices USA to belt the best of the Broadway. Nikki Renée Daniels, Jordan Donica, Matt Doyle, and Broadway World Cabaret favorite Melissa Errico gave their all, adding their vocals to Rieneke's athletic baton, EVUSA, and the Pops' superb instrumentalists in a program that included some Steve, some Jule, some Richard & Oscar, some Jerry, and of course that English Lord What's His Name (ALW - wink).
Looking Back:
Our trips to Carnegie Hall this year have all felt like VERY important events in music history, as well as in the life of one very lucky Rainbow Reviewer. This night was no different, owing to the fab cast, the pops, and Essential Voices USA, all of whom were thrilling to experience. Walking through the crowd after the concert, we passed through pockets of audience members each talking about the different individuals they had just seen perform. "Oh, Melissa was in such fine voice tonight!" ... "That tall handsome young man that sang from CAROUSEL... OY! Amazing!" and so on.
Why They Make This List:
A night like this one shall never come again. Oh, there will be other concerts with the Pops saluting Broadway with other casts, but this one belongs to those who were there and we are pleased and proud to have been in the auditorium.

SPECIALTY SHOWS
Jamie deRoy AND FRIENDS, Birdland, July 13
Bobby's Review
&
I WISH: THE ROLES THAT COULD HAVE BEEN, 54 Below, March 28
Bobby's Review
These two shows have a similar format with a fabulous lady performer as MC who has invited her friends/peers to put on a show.
deRoy, one of the keenest eyes for talent in the biz, has her cast bring the best of their best performances as singers, musicians, and comics onto her tightly run ship, where she acts as chief introducer, toastmaster, and kibitzer, keeping the evening moving like a Swiss watch and then wrapping everything up with her insurance number, JEWS DON'T CAMP. Jamie deRoy AND FRIENDS is, in a word, Delightful!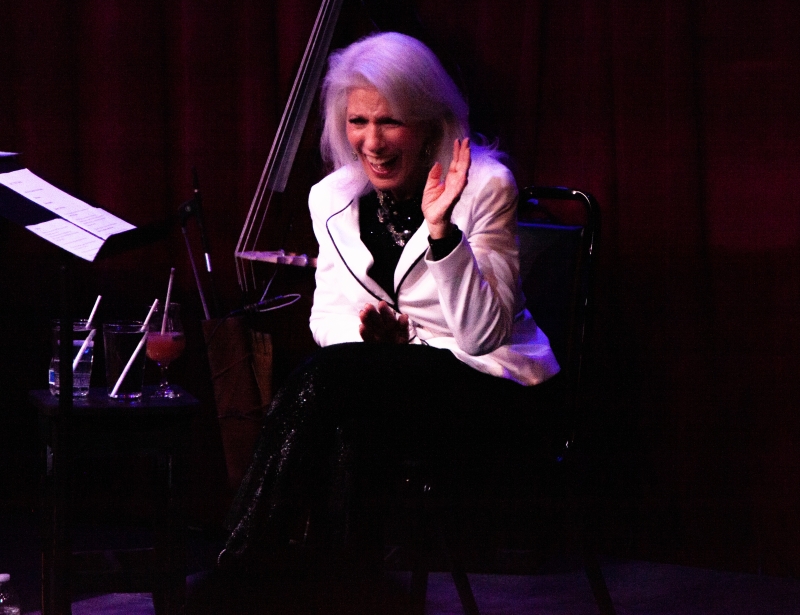 Silber, (yeah we know Bobby loves her, so she's on the list twice - don't come for us) has a looser format than deRoy's group show, but with the hook of her fellow singing actors picking numbers they wish they could do but haven't "yet" because restrictive casting categories around age, gender, skin color, etc has made them, heretofore, unavailable to them. Always an enormously fun evening where Al also delights with a number or two of her own, I WISH: THE ROLES THAT COULD HAVE BEEN is a beautiful brain child that demonstrates that talent should be the only casting criteria.

Why They Make This List:
Because Bobby wants you to put them on your list to keep an eye out for their next installments at Birdland & 54 Below respectively.
Well, there you have it, my beloved readers... Bobby's Best of 2022. In the long run, there is no real criteria for what was the best, other than Bobby thought they were awesome and we had a FAB time at each of these shows. We hope that if you saw any of these performances that this list reminds you that you were there and what a wonderful experience you MUST'VE had - and if you didn't Bobby does not want to know... grrrr!
Apologies If The Scope Of This Article Has Caused Bobby To Miss A Credit/Photo Credit or two - it was a lot to pull together. But...
Almost all Photos By Yours Truly and Stephen Mosher