Latest News on Miss Porter
Stage Credits
  [Broadway]
Original Broadway Production, 1906
Chinese Maiden
  [Broadway]
Original Broadway Production, 1905
Silver Clarion Quartette
Stage
Performances
  [Broadway]
Original Broadway Production, 1906
Chinese Maiden
  [Broadway]
Original Broadway Production, 1905
Silver Clarion Quartette
Miss Porter News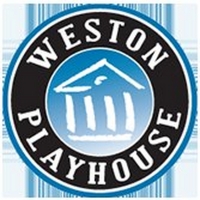 Weston Playhouse Theatre Company Announces Four New Board Members
by Stephi Wild - Feb 2, 2021
Weston Playhouse Theatre Company has announced the addition of four new members to its Board of Trustees. Weston's Board now consists of eighteen committed, active members with strong ties to Weston and the Southern Vermont region.
The Connecticut Premiere Of EVERY BRILLIANT THING to Open in March
by Chloe Rabinowitz - Mar 4, 2020
TheaterWorks Hartford Producing Artistic Director Rob Ruggiero announced today that the limited run of EVERY BRILLIANT THING will star Chad Jennings (Broadway's WICKED). Artistic Associate ERIC ORT (THE WOLVES) will direct. Rob said 'I love this piece. It's exactly what we need in these challenging times. A life affirming, healing experience that can only happen in the theater. I couldn't be more excited!'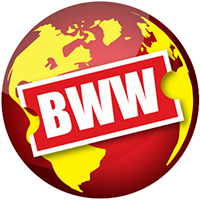 TheaterWorks Opens 32nd Season with THE WOLVES
by A.A. Cristi - Sep 11, 2017
TheaterWorks (Rob Ruggiero, Producing Artistic Director) announced today that THE WOLVES by Sarah DeLappe will run October 5 through November 5, 2017 (please note date change). THE WOLVES is the 1st show of TheaterWorks 32nd Season,
Lily Pulitzer Dies at 81
by Jennifer Diamond - Apr 7, 2013
Lilly Pulitzer Rousseau, the socialite who turned designer, passed away today at her Palm Beach, FL, home at age 81.
Hartford Stage Announces New Board Members
by Kelsey Denette - Aug 9, 2012
Hartford Stage, under the leadership of Artistic Director Darko Tresnjak and Managing Director Michael Stotts, announced six new and two returning members have been elected to the Tony Award-winning theatre's Board of Directors. Joining the Board for an initial two year term are Lois Anderson of Avon, Sonya D. Dockett of Avon, Judith E. Meyers of North Haven, Eric D. Ort of Farmington, Charlie Ortiz of Hartford, Esther A. Pryor of West Hartford, Judith E. Thompson of West Hartford, and John H. P. Wheat of Bloomfield.
Warner Announces New Development and Finance Directors
by Gabrielle Sierra - Dec 28, 2011
The Northwest CT Association for the Arts is pleased to announce the appointment of Sara Hannafin, Director of Development and Marilyn Yerks, Director of Finance at the Warner Theatre.
Miss Porter Frequently Asked Questions
How many Broadway shows has Miss Porter been in?
Miss Porter has appeared on Broadway in 2 shows.
How many West End shows has Miss Porter been in?
Miss Porter has not appeared in the West End