Latest News on Jim Bailey
Latest News on Jim Bailey
Stage Credits
  [Off-Broadway]
Original Off-Broadway Production, 1962
Member of the Lodge
Lou
Stage
Performances
  [Off-Broadway]
Original Off-Broadway Production, 1962
Member of the Lodge
Lou
Jim Bailey News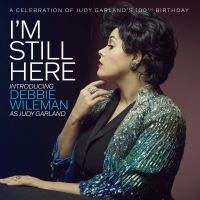 BWW Album Review: Debbie Wileman Arrives With Judy Garland Tribute Album I'M STILL HERE
by Stephen Mosher - Jun 16, 2022
Viral internet sensation Debbie Wileman's first album honors her favorite entertainer with love, respect, humor... and Debbie Wileman herself.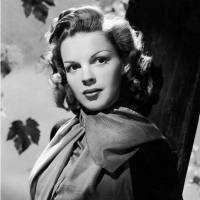 Celebrating Judy Garland And Her Legacy In Twenty Videos
by Stephen Mosher - Jun 10, 2022
Judy Garland is hailed as the Greatest Entertainer of all time. Broadway World Cabaret looks at ten videos that show why she was, and ten videos that show the effect she has had on other singers.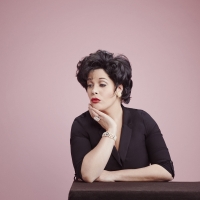 BWW Interview: Debbie Wileman of HAPPY 100TH BIRTHDAY JUDY GARLAND!
by Stephen Mosher - May 31, 2022
What started as a way to reach people during the pandemic has turned into a blessing for singing actress Debbie Wileman, as well as the throngs of fans she picked up along the way. Debbie discusses her big adventure with Broadway World Cabaret.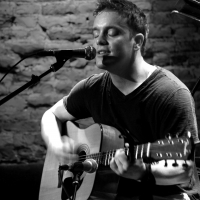 BWW Feature: A Tapestry Of Cabaret
by Stephen Mosher - Jan 14, 2021
Thirty-three years later, these are the shows that Stephen Mosher remembers most vividly, from his first time in a Manhattan nightclub to the last night, on March 12th, 20202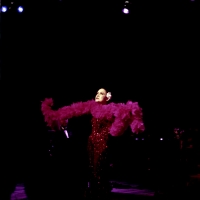 BWW Feature: Stephen Mosher's Pandemic Playlist: The History Lesson
by Stephen Mosher - Aug 1, 2020
The Pandemic Playlist is back with a look at the people who made cabaret what it is today.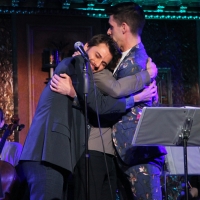 BWW Feature: Protests, Parades, And Pride, Oh My!
by Stephen Mosher - Jun 28, 2020
Broadway World Cabaret Editor Stephen Mosher has a few words about Gay Pride and what it has looked like in the cabaret/concert industry these last few decades... and where it can definitely go in the future.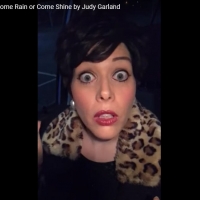 BWW Interview: Debbie Wileman Emerges As Virtual Virtuosa And Internet Inspiration
by Stephen Mosher - Apr 19, 2020
Being under quarantine has raised everyone's creativity to a new high and the United Kingdom's Debbie Wileman has raised the bar with her A SONG A DAY series and possibly the greatest Judy Garland impression of all time.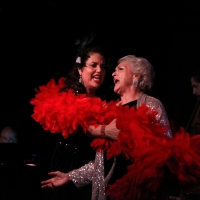 BWW Feature: BWW Cabaret Critics' 2019 Year-End Round Table
by Stephen Mosher - Dec 10, 2019
BWW Cabaret Editor invites the journalists on the team to an informal discussion about the art form of cabaret, their passion, and what excited them in 2019.
Jim Bailey Videos
BWW TV: Andrew Rannells, Charo and More in the 29th Annual Musical Theatre Benefit, S.T.A.G.E.
by Michael Sterling and Jerry Evans - Apr 18, 2013
A company of more than 25 stars of stage and screen entertained a packed house at the historic Saban Theatre in Beverly Hills on Saturday night (April 6) at the 29th Annual Southland Theatre Artists Goodwill Event (S.T.A.G.E.). BWW TV's Michael Sterling and Jerry Evans of the JLE Media Group were on hand for an up close and personal look at the event , themed 'Broadway, My Way,' which raised more than $285,000 for HIV/AIDS direct care, education, and advocacy services offered by AIDS Project Los Angeles (APLA). Check out the video below!