Review: Like a 'Boss,' Tony Danza Celebrates His Return from Los Angeles to New York in 'Standards & Stories' at Feinstein's/54 Below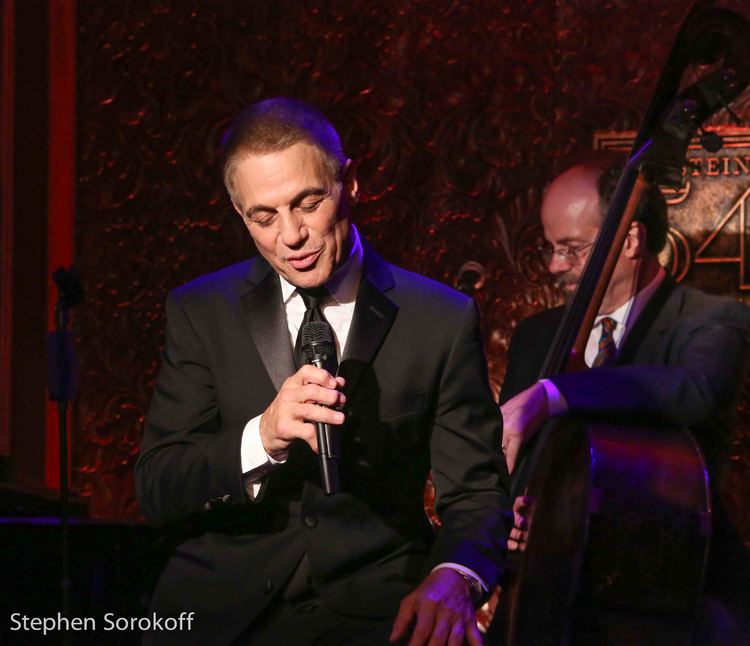 Occasionally in cabaret, one encounters a performer with "star power." Other times, one sees a legitimate star in a cabaret setting---say, Patti LuPone or Ben Vereen---and knows instantly why the person is a star. But in his Feinstein's/54 Below solo debut show, Tony Danza: Standards & Stories, Tony Danza reminds audiences what it means to be a star, onstage as well as off.
From the moment the lifelong hoofer, now 65, takes the stage with the chiseled body of a dancer and boxer half that, he projects a fundamental goodness that makes one feel better about the state of the world. You can't not fall in love with the guy. The smile alone could light up a country estate in a power outage. And as funny as Danza is on television, he's at least as funny unscripted. A good actor can fake a lot, but not the sweetness Danza conveys as he segues from song to story.
Combining standards from Sammy Cahn to Cy Coleman with music by Jason Robert Brown from Honeymoon in Vegas, the Broadway musical for which he earned a rave review from The New York Times, the show is a love letter to New York. Finding himself single after 25 years of marriage, it was time to come home from Los Angeles, which, in his self-deprecating way, he said "had been good to [him]."
That's one way of putting it. Very few actors have the honor of starring in one sitcom of Taxi's caliber, much less two syndicated shows in successive decades, the second of which---Who's The Boss?---turned gender stereotypes on their head. Featuring Danza as a single father who works as a housekeeper for a successful professional woman also raising a child on her own, the more prosaic and middlebrow of Danza's hit shows was deeper than it appeared.
The same is true of Danza, whose warm, easy manner leads some to dismiss the actor as unserious or limited in range. The nod to John Updike early in the show is telling: "The true New Yorker secretly believes that people living anywhere else have to be, in some sense, kidding." Here we have a Brooklyn-raised Italian-American actor quoting one of the greatest and most prolific American novelists of the 20th century and a two-time Pulitzer winner for fiction who wrote, among other things, for the ultra-highbrow New York Review of Books. (Ironically, Updike's fluency and polish led some to question his intellectual seriousness as he chronicled Protestant middle-class life in small-town America.)
Of course not every audience member would read so much into what is, after all, a famous line about New York, quoted even by people who don't know its source. Updike's take on New Yorkers is the literary equivalent of Saul Steinberg's iconic 1976 New Yorker cover, "View from 9th Avenue." (Interestingly, Steinberg considered himself "a writer who draws," not a cartoonist or illustrator.)
But to anyone who has lived in---or been torn between---New York and Los Angeles (and there are a lot of us in or around the arts, including me), the Updike reference made clear that Danza is consciously taking part in a very old conversation about the two cities and the profoundly different worldviews they embody.
Danza's gravitas derives in part from this aspect of Standards & Stories. It's worth noting that Angelenos are every bit as provincial in this sense as New Yorkers. Take it from this LA-raised girl who chose New York over LA not long ago: Angelenos think there are two and only two cities in America, LA and New York. You either live here or you live there; these are the options. While Danza is clearly happy to be home (and single!), he's no LA basher. Stories about a 1977 Christmas party at Sammy Cahn's with the likes of Angie Dickinson, Billy Wilder, Gregory Peck, and Sammy Davis Jr., proved that Danza is as much a creature of Hollywood as he is of the city.
Like many comedians (which he truly is), including
Denis Leary
and
Adam Ferrara
, Danza is at his funniest on the subject of family. The father of three and grandfather of two beamed as he discussed their accomplishments. The four-year-old grandson's view of school was hilarious. He told his grandfather school was awful and when asked what was wrong, the little boy responded, "The academics." One daughter he called "Arch-Emily" but said was "getting better," recently graduated from the prestigious art school, Parsons. When asked about her future plans, he tells people in that thick, charming accent, "I don't know. Something to do with yo-ga. But my money's on huuh
---literally!"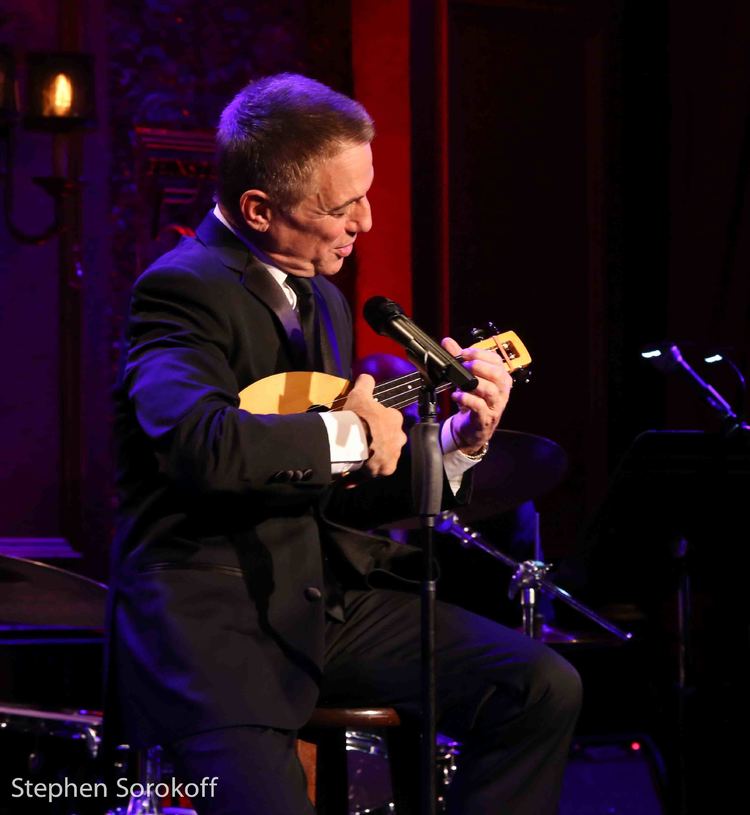 Danza began competently but not remarkably with "As Long As I'm Seeing" (Bobby Darin) and "(How Little It Matters) How Little We Know" (Carolyn Leigh/Philip Springer) but hit his stride with a touching "That's All" (Alan E. Brandt/Bob Haymes). And then he did something I've never seen in cabaret: The performer paused to thank his band and a long list of people at Feinstein's/54 Below in the most gracious and authentic terms. Acknowledgments generally come at the end of the show, and even when an artist introduces a band a few songs in, it's quick.
Danza paid extended tribute to his excellent band---Dave Shoup on guitar, John Arbo on bass, and Ed Caccavale on drums---led by musical director John Oddo (also on piano) no fewer than three times over the course of the show. "A Very Good Year" is moving in light of his changed marital status and return home. Danza may not have a perfect voice by Broadway or Sinatra standards, but his phrasing and musicality is top notch throughout, and he sings with joy and feeling.
The three songs in the Cahn medley were the vocally strongest numbers of the evening, along with "Angel Eyes" (Earl Brandt/Matt Dennis): "Please Be Kind" (Cahn/Saul Chaplin), "Until the Real Thing Comes Along" (Mann Holiner/Alberta Nichols/Cahn,/L.E. Freeman), and "Second Time Around" (Cahn/Jimmy Van Heusen).
The show is unusually well-structured, with the first two-thirds made up of standards and anecdotes seamlessly blended and the final third devoted to his turn as Tommy Korman (a character played by
James Caan
in the film version of
Honeymoon in Vegas
). His mother was an "OG," an "original bobby soxer," who swooned and screamed at Sinatra concerts. On Saturdays, Danza could not go out to play until the house was clean. The two listened for hours on end to Sinatra. As his star began to ascend, his Italian mother told him he wasn't truly a big shot until he could introduce her to Sinatra. The story of how that eventually came to pass made everyone around me reach for a cloth napkin. Danza tapped only a few times in the show. My only complaint was that he danced too little. The ukulele is an objectively funny instrument and he plays it well. But how Danza came to play the ukulele in the first place is a story not to be missed. I'm tempted to see the show again just so I can hear him tell that story again.
Tony Danza continues Standards & Stories at Feinstein's/54 Below on September 8 and 9.