Date of Birth: February 19, 1912
Date of Death: November 15, 1997 (85)
Birth Place: Brooklyn, NY, USA
Latest News on Saul Chaplin
Writing
Composer
Composer/Lyricist
Composer
Saul Chaplin News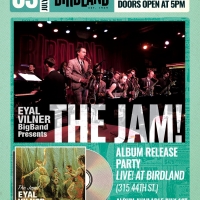 Review: EYAL VILNER BIG BAND - THE JAM! ALBUM RELEASE EVENT at Birdland by Guest Reviewer Andrew Poretz
by Stephen Mosher - Jul 12, 2022
Theater Pizzazz reviewer and jazz devotee Andrew Poretz joins Broadway World Cabaret for the night, as he covers the album release party for JAM!, the new CD from the Eyal Vilner Big Band.
Review: TONY DANZA STANDARDS & STORIES at The Café Carlyle by Guest Reviewer Andrew Poretz
by Stephen Mosher - Jun 16, 2022
TONY DANZA STANDARDS & STORIES has guest reviewer Andrew Poretz praising his program.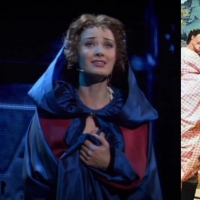 PHANTOM OF THE OPERA AT THE ROYAL ALBERT HALL & More Headline BroadwayHD February Lineup
by Chloe Rabinowitz - Jan 27, 2022
BroadwayHD is bringing a diverse roster of programming to their site this month.  Starting February 1, movie musical classics Seven Brides for Seven Brothers, which was nominated for five Academy Awards® including 'Best Picture," and Man of La Mancha starring Peter O'Toole and Sophia Loren, will join the service.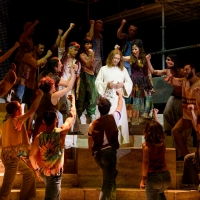 BWW Feature: 10 SPETTACOLI DA VEDERE NEL 2022 sulle scene romane
by ETTORE FARRATTINI - Jan 16, 2022
10 SPETTACOLI DA VEDERE NEL 2022 In un periodo così difficile per il teatro si alternano riprese e audaci nuove produzioni. Abbiamo selezionato 10 spettacoli 'to look forward to'.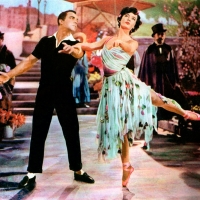 Santa Barbara Symphony Presents AN AMERICAN IN PARIS, Live-to-Film Extravaganza
by A.A. Cristi - Feb 25, 2020
a??a??a??a??a??a??a??The Santa Barbara Symphony presents a musical love letter to the City of Lights featuring a screening of Academy Award-winning film An American in Paris with live accompaniment from the Santa Barbara Symphony under the baton of guest conductor Constantine Kitsopoulos, on March 21 and 22 at the Granada Theatre. This engaging and light-hearted Hollywood classic stars Gene Kelly and Leslie Caron as they dance their way through post-war Paris to the tunes of George Gershwin.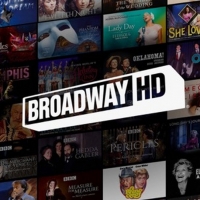 SEVEN BRIDES FOR SEVEN BROTHERS, All Female THE TEMPEST, Royal Ballet's SLEEPING BEAUTY, and More Come to BroadwayHD in February
by Stephi Wild - Jan 27, 2020
BroadwayHD has announced its lineup of releases slated for February 2020!
SEVEN BRIDES FOR SEVEN BROTHERS Dances Onto Hale Centre Theatre Stage
by A.A. Cristi - Oct 6, 2016
The Hale Centre Theatre in Gilbert is transformed into the Old West when Seven Brides for Seven Brothers dances onto the family-friendly stage Oct. 13 through Nov. 26. The laugh-filled musical comedy revolves around an 1850-era Oregon Territory town where one of seven brothers, Adam, ventures from the backwoods into town to find a wife. He meets Milly and the couple quickly marry. They hasten back to Adam's mountain ranch, where Milly is shocked to find Adam's six slovenly brothers living in the ranch house. Milly attempts to change their ways, teaching them order, manners, singing and dancing.
BWW Review: The Mabel Mercer Foundation's 26th Annual Cabaret Convention Comes Home to Town Hall, Night Two, October 14
by Alix Cohen - Oct 17, 2015
On the second night of this year's 26th Annual Cabaret Convention, Jeff Harnar and Andrea Marcovicci hosted A Sentimental Journey: World War II Songs, inspired by Marcovicci's memorable Oak Room at The Algonquin show, I'll Be Seeing You--Love Songs of World War II. (The CD is highly recommended.) As always with this pair's Convention contribution, the show was a treat in part because of its singular glamour. Much of our audience was exceptionally familiar with and nostalgic about these songs. A few had to be politely quieted for singing along, more than a few took each other's hands. It seems I've heard that song before . . . the co-hosts begin, warming the room.
BWW Reviews: CAROLE J. BUFFORD Takes the Helm as Hostess of Birdland's Jazz Party With Hoopla, Heat & Heart
by Alix Cohen - Jul 7, 2015
On July 5, Carole J. Bufford erupted onto the stage at Birdland for her first Sunday evening as hostess of the club's weekly Jazz Party (which had been helmed most recently by Natalie Douglas and Jane Monheit). The formidable vocalist, glamorous in clingy red, was aided and abetted by a top-notch (also well dressed—Bravo!) quartet featuring Joel Frahm on sax, Ray Marchia on drums, Tom Hubbard on bass, and Musical Director Ian Herman on piano. Special guests for Bufford's inaugural session were Janelle Velasquez and Lianne Marie Dobbs. With Bufford's audacious performance, smart choices, and attention to detail, Sundays promise to be a great deal more fun in midtown Manhattan.
Saul Chaplin Frequently Asked Questions
How many shows has Saul Chaplin written?
Saul Chaplin has written 3 shows including Cotton Club Parade (Composer/Lyricist), Bonanza Bound (Composer), A Party with Betty Comden & Adolph Green (Composer).