MAGICAL GIRL FRIENDSHIP SQUAD: ORIGINS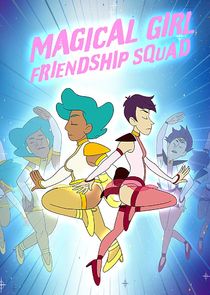 When a little red panda names Nut arrives in the apartment of two directionless twenty-somethings and gives them the magical abilities to transform into badass superheroes, Alex and Daisy are forced to get their shit together in order to save the Universe. With the help of their magical objects (Alex's birth control and Daisy's Tom Selleck bong), Alex and Daisy learn to fight off inter-dimensional bounty hunters and protect their mysterious panda friend who claims to be the creator of the Universe.
- Source
TVMaze

Toronto LGBT Film Festival, Inside Out, Announces Lineup
by Stephi Wild - May 03, 2019
The 29th annual Inside Out Toronto LGBT Film Festival (Inside Out), championing innovative LGBTQ filmmakers from across the globe, revealed its full feature and short film lineup. The announcement was made today by Inside Out's Executive Director Andria Wilson and the festival's Director of Programm...