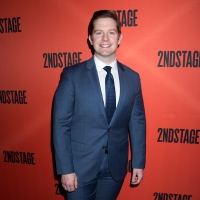 Rory O'Malley, Amy Schumer, Elizabeth Banks and More Participate in VoteRiders #IDCheck Challenge
September 29, 2020

Zoe Saldana, Amy Schumer, Elizabeth Banks, Amber Heard, and more have all taken to social media to participate in the VoteRiders #IDCheck Challenge to help spread the word about what voters need in or...
---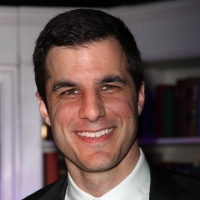 Ken Davenport's THE DAN PLAN to Become a Major Motion Picture
September 29, 2020

Tony Award-winning Broadway Producer, Ken Davenport, has optioned "The Dan Plan" to become a major motion picture.
---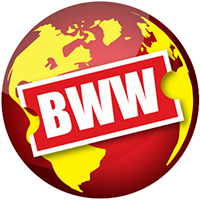 EMILIE'S Opera Shoots For The Stars
September 29, 2020

Opera. It's widely regarded as an elitist artform, and not without good reason; tickets are sold at astronomical prices, with audiences tending to consist of the same higher-income bracket earners. Th...
---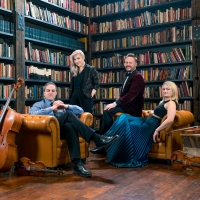 The University Musical Society Announces Digital Artist Residency Partners & Projects
September 28, 2020

The University Musical Society has announced its full cohort of Digital Artist Residency artists, each of whom will explore timely themes through an array of new creative projects being developed spec...
---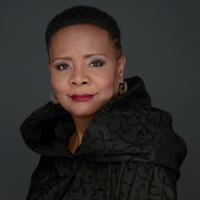 Rashad Robinson, Jay Armstrong Johnson, Telly Leung, and More Set For Tonya Pinkins and Ciara Renee's RED PILLING AMERICA
September 28, 2020

Every Saturday at 5pm EST from October 3rd - October 31st the new thought-provoking series RED PILLING OF AMERICA, hosted by TV and Broadway Star Ciara Renée, will be discussing democracy, American po...
---
VIDEO: Philadelphia Opera Singer Jarrett Ott, Who Was Married By Ruth Bader Ginsberg, Remembers Her
September 26, 2020

Jarrett Ott, a Philadelphia opera singer, was married to his husband by Justice Ruth Bader Ginsberg two summers ago. He recently remembered her in an interview with CBS.
---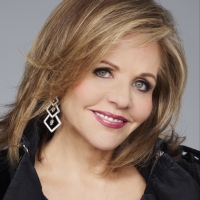 BWW Interview: Theatre Life with Renée Fleming
by Elliot Lanes - September 26, 2020

Renée Fleming's long and distinguished career includes performing in some of the world's most famous opera houses, performing on Broadway, and being heard on many recordings singing everything from ar...
---
Global Performers Highlighted In MarshStream International Solo Fest
September 25, 2020

The Marsh announces the line-up for its first-ever digital global festival, MarshStream International Solo Fest, presenting performers aged 16 to 79 from across the nation and around the world, includ...
---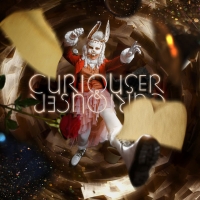 BWW Feature: CURIOUSER & CURIOUSER at Theater Works (Insider Tips from Chris Hamby)
by Seth Tucker - September 25, 2020

Before & After attending CURIOUSER & CURIOUSER at TheaterWorks in Peoria, Arizona, I got some insider information from the showa??s production director and deviser, Chris Hamby.
---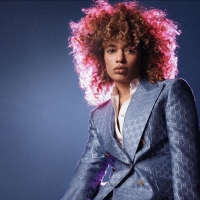 Starley Releases Debut Album 'One of One'
September 25, 2020

A vivid storyteller, celebrated for her originality and refreshing honesty, today Australian singer-songwriter Starley releases her highly anticipated debut album 'One of One' on Central Station Recor...
---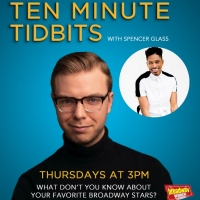 WATCH: Ten Minute Tidbits with Spencer Glass and Guest Robert Hartwell!
September 24, 2020

It's the Day of the Show Y'All host Spencer Glass is taking over our Instagram Live with his new show, Ten Minute Tidbits!
---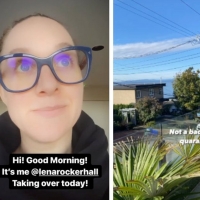 VIDEO: Watch Lena Hall Takeover Our Instagram!
September 23, 2020

Lena Hall took over BroadwayWorld's Instagram Story on Tuesday, September 22. Missed all the fun? No worries! Watch the story highlights to get a peek inside her day-to-day life before her upcoming Ob...
---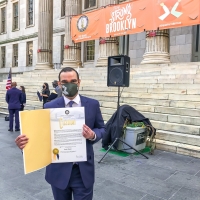 Javier Munoz and Molly Braverman Honored With Award For Co-Creating the Broadway Relief Project
September 23, 2020

Javier Munoz took to Twitter to reveal that he was honored with an award from the Brooklyn Town Hall for his work co-creating The Broadway Relief Project.
---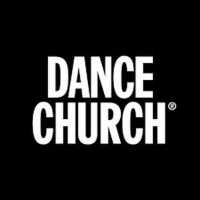 DANCE CHURCH Launches Online Streaming Platform
September 23, 2020

Dance Church has launched its own streaming platform to host dance classes twice a week, and is planning a subscription option soon.
---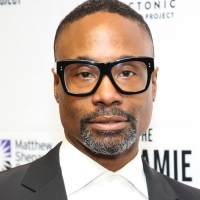 Billy Porter, Anais Mitchell, Phoebe Waller-Bridge, and Tyler Perry Picked for TIME100
September 22, 2020

Today, TIME revealed its 2020 TIME100, an annual list of the 100 most influential people in the world.
---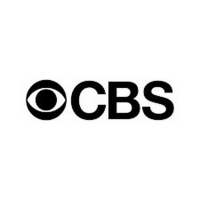 CBS News' AMERICA DECIDES: 2020 Coverage Focuses on Critical Issues
September 22, 2020

CBS News continues to focus on critical issues in the run-up to the election by providing special coverage dedicated to voter integrity.
---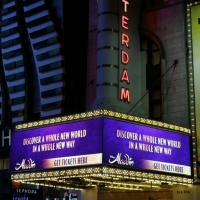 Theater Stories: A Ziegfeld Follies Ghost, the Impact of THE LION KING & More About The New Amsterdam Theatre!
by Chloe Rabinowitz - September 19, 2020

Today's Theater Stories features The New Amsterdam Theatre! Learn about the history of The Ziegfeld Follies, the ghost of a showgirl that haunts the theater, the impact of The Lion King, and more!
---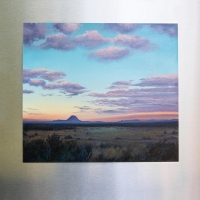 Virtual Art Gallery Western Gallery Announces 'Texas Women' Art Show
September 18, 2020

Western Gallery, a virtual art gallery curating distinct perspectives of the American West, abstract to photorealistic, classic to contemporary, is excited to announce its new show, "Texas Women," ope...
---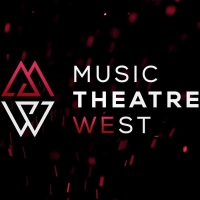 Music Theatre West Boasts Strong Sales for Upcoming Shows
September 18, 2020

Cache Valley Daily has reported that Music Theatre West is expecting larger audiences for their upcoming performances of 'Forever Plaid' and 'The Taffetas'.
---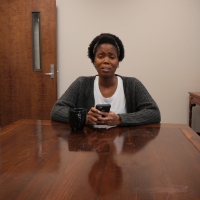 BWW Previews: AMERICAN SON at Theatre Baton Rouge
by Tara Bennett - September 18, 2020

A powerful production of AMERICAN SON officially kicks off Theatre Baton Rougea??s 75th season by uniting arts and activism. Performances will run September 24-October 4, 2020.
---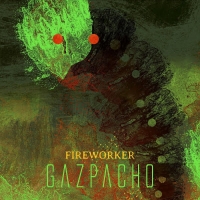 Gazpacho Release New Video For The Title Track of Their New Album 'Fireworker'
September 18, 2020

To coincide with the release of their new studio album "Fireworker" Gazpacho have released a video for the title track!
---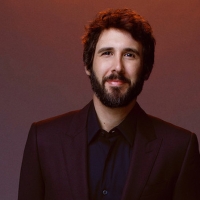 VIDEO: Josh Groban Visits Backstage LIVE with Richard Ridge- Watch Now!
by Backstage With Richard Ridge - September 18, 2020

Nothing can stop BroadwayWorld's Richard Ridge from bringing you interviews with your favorite Broadway stars! Tune in right here today, September 18 (12pm ET), as he chats with international supersta...
---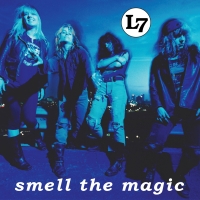 L7 'Smell the Magic' 30th Anniversary Edition Out Friday
September 17, 2020

On Friday, September 18th, Sub Pop will release L7's Smell the Magic: 30th Anniversary Edition, the classic second album from these rock and roll grunge pioneers.
---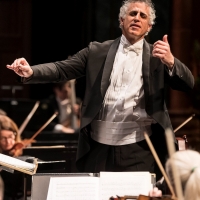 Santa Barbara Symphony Announces Reimagined 2020-21 Season
September 16, 2020

The Santa Barbara Symphony invites the community to discover a reimagined 2020-2021 performance season, one that will be forever remembered as historic.
---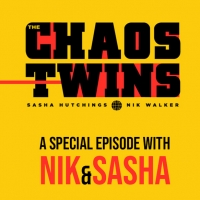 VIDEO: Watch a Very Special Episode of THE CHAOS TWINS with Nik and Sasha
by The Chaos Twins - September 16, 2020

Tune in today, September 16 (4pm ET) to watch the next episode right here at BroadwayWorld or on Facebook Live. This week is a very special episode with Nik and Sasha!
---