Yeardley Smith's Paperclip Ltd and Mill House Motion Pictures Announce GOSSAMER FOLDS Drama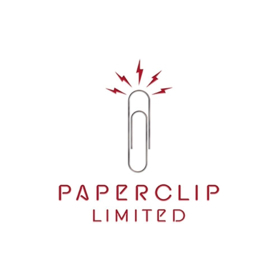 Paperclip Ltd, the production company co-founded by Yeardley Smith and Ben Cornwell, announces today that principal photography has begun on "Gossamer Folds," a feature-length drama co-produced by Paperclip Ltd and Mill House Motion Pictures. The film tells the story of Gossamer, a transgender woman, who befriends her new neighbor, Tate. The friendship changes his life and the lives of their families, forever. The project will be directed by award-winning filmmaker and queer advocate Lisa Donato (Signature Move, There You Are, The Great Now What).
Jackson Robert Scott (It, The Prodigy), Sprague Grayden (Low Winter Sun, The Following and Dirty John), Shane West (Gotham, ER), Ethan Suplee (Chance, My Name is Earl) and Franklin Ojeda Smith (Boardwalk Empire) have signed on to star opposite up-and-coming transgender actress Alexandra Grey (Transparent, When We Rise). The project co-stars Brenda Currin (In Cold Blood, The World According to Garp), Jen Richards (Mrs. Fletcher, Armistead Maupin's Tales of the City), and Yeardley Smith (The Simpsons, As Good as it Gets). Ava Benjamin Shorr (Disclosure: Trans Lives on Screen, Baja Come Down) will serve as DP.
The 1986-set project tells the story of ten-year-old Tate (Scott) who is uprooted from the big city and unceremoniously moved to a small town where he is forced to spend a lonely summer bearing witness to his parents' disintegrating marriage (West and Grayden). Tate ends up befriending his new next-door neighbors, recently retired English professor, Edward Bryant (Ojeda Smith) and his transgender daughter, Gossamer, (Grey). Despite his father's knee-jerk transphobia and his mother's misplaced protectiveness, Tate forms a deep friendship with fellow misfit, Gossamer.
"At Paperclip Ltd, we take a story-first approach," says producer Yeardley Smith. "I love stories about people who do unexpected things, leading them to unexpected places. The friendships between Gossamer, Tate, and Edward are written by Bridget Flanery with such care. She captures their tender-hearted humanity without a drop of sentimentality."
Nick Adams, Director of Transgender Media & Representation at GLAAD, advised the project during pre-production. Paperclip reached out to GLAAD after reading the open letter to Hollywood published in the August 7, 2018 edition of Variety and the TRANSform Hollywood guide created by GLAAD and 5050by2020, a project of Time's Up. These resources are designed to help content creators who are telling stories that include transgender characters.
"It is gratifying that the TRANSform Hollywood guide is helping filmmakers find the resources they need to tell authentic, accurate stories about transgender people. Gossamer Folds is a rare story about a friendship between a young boy and a trans woman. I look forward to seeing a film that moves BEYOND the typical transition narrative and explores a trans woman's relationship with her father, her friends, and her community," Adams said.
"Gossamer Folds" is financed by Paperclip Ltd, with Yeardley Smith and Ben Cornwell of Paperclip producing alongside Jordan Foley and Jonathan Rosenthal of Mill House Motion Pictures and Adam Carl. It's based on an original screenplay by Bridget Flanery. Gossamer marks Paperclip and Mill House Motion Picture's third collaboration, following the Michael Kelly- starrer All Square, which won the Audience Award at SXSW 2018, and the John Hyams thriller, Alone (coming in 2019).
Alexandra Grey is repped by GVA Talent Agency and Zero Gravity Management. Jackson Robert Scott is repped by Coast to Coast Talent Group and Artistic Endeavors. Shane West is repped by Paradigm and Management 360. Sprague Grayden is repped by Untitled Entertainment and AKA Talent Agency. Franklin Ojeda Smith is repped by Headline Talent Agency and Bohemia Group. Lisa Donato is Repped by Michael Kolodny at Kaplan Stahler and managed by Mainstay Entertainment.
Related Articles View More TV

Stories