VIDEO: Watch the HALLOWEEN ENDS 'Jamie's Journey' Featurette
See Halloween Ends in theaters and streaming only on Peacock October 14.
The journey of Laurie Strode ENDS. Watch and share the new featurette 'Jamie's Journey,' plus see Halloween Ends in theaters and streaming only on Peacock October 14.
This is Laurie Strode's last stand.
After 45 years, the most acclaimed, revered horror franchise in film history reaches its epic, terrifying conclusion as Laurie Strode faces off for the last time against the embodiment of evil, Michael Myers, in a final confrontation unlike any captured on-screen before. Only one of them will survive.
Icon Jamie Lee Curtis returns for the last time as Laurie Strode, horror's first "final girl" and the role that launched Curtis' career. Curtis has portrayed Laurie for more than four decades now, one of the longest actor-character pairings in cinema history. When the franchise relaunched in 2018, Halloween shattered box office records, becoming the franchise's highest-grossing chapter set a new record for the biggest opening weekend for a horror film starring a woman.
Four years after the events of last year's Halloween Kills, Laurie is living with her granddaughter Allyson (Andi Matichak) and is finishing writing her memoir. Michael Myers hasn't been seen since. Laurie, after allowing the specter of Michael to determine and drive her reality for decades, has decided to liberate herself from fear and rage and embrace life. But when a young man, Corey Cunningham (Rohan Campbell; The Hardy Boys, Virgin River), is accused of killing a boy he was babysitting, it ignites a cascade of violence and terror that will force Laurie to finally confront the evil she can't control, once and for all.
Halloween Ends co-stars returning cast Will Patton as Officer Frank Hawkins, Kyle Richards as Lindsey Wallace and James Jude Courtney as The Shape.
From the creative team that relaunched the franchise with 2018's Halloween and Halloween Kills, the film is directed by David Gordon Green from a screenplay by Paul Brad Logan (Manglehorn), Chris Bernier (The Driverseries), Danny McBride and David Gordon Green, based on characters created by John Carpenter and Debra Hill. Halloween Ends is produced by Malek Akkad, Jason Blum and Bill Block. The executive producers are John Carpenter, Jamie Lee Curtis, Danny McBride, David Gordon Green, Ryan Freimann, Ryan Turek, Andrew Golov, Thom Zadra and Christopher H. Warner.
Universal Pictures, Miramax and Blumhouse present a Malek Akkad production, in association with Rough House Pictures.
Watch the new featurette here: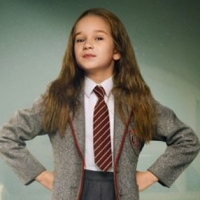 Broadway Streaming Guide: December 2022 - Where to Watch MATILDA THE MUSICAL & More New Releases!

December 3, 2022

2022 is going out with a bang with new movies, series, and concerts to keep Broadway fans entertained all month long! From the new film adaptation of Matilda the Musical to Idina Menzel's new documentary on Disney+, December's streaming guide has something for everyone!
---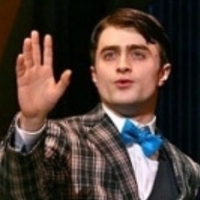 HARRY POTTER Stars Who Have Appeared on Broadway

December 3, 2022

To celebrate Daniel Radcliffe's return to theatre in the Off-Broadway revival of Merrily We Roll Along, we are taking a look back at the stage careers of he and his fellow Harry Potter film cast members. Keep reading to find out times you may have seen Rupert Grint, Alan Rickman, Maggie Smith, Ralph Fiennes, Imelda Staunton, and more onstage!
---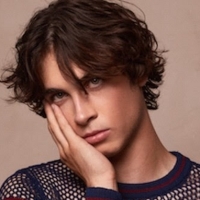 VIDEO: Aidan Bissett Shares Video for 'I Can't Be Your Friend'

December 2, 2022

Aidan Bissett writes the book on the notion of being "just friends" with someone you're attracted to in the official video for "I Can't Be Your Friend," which is out now. Directed by Brooke James (Troye Sivan), the clip finds Bissett and the object of his affection (played by Faith Hines) going in circles and moving in for a kiss that never comes.
---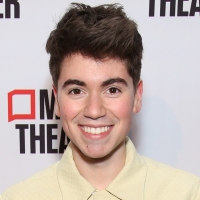 Noah Galvin to Star In Meet Cute's Holiday Rom-Com Series

December 2, 2022

Noah Galvin will star in Meet Cute's December series, "Christmasuzannukkah." Noah Galvin is best known for playing Dr. Asher Wolke in the TV series The Good Doctor, Kenny O'Neal in the ABC sitcom The Real O'Neals and for taking the lead role in the Broadway musical Dear Evan Hansen.
---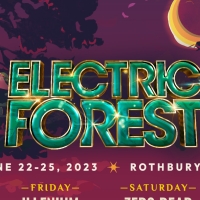 Electric Forest Announces 2023 Initial Lineup

December 2, 2022

Electric Forest announces the much anticipated 2023 Initial Lineup for the adored music, camping, and arts festival in Rothbury, MI from June 22 - 25, 2023. After the reunion of a lifetime in 2022, Electric Forest returns with an impressive lineup of Electric Forest favorites, acclaimed headliners, and innovative emerging artists.
---