The 49th Annual Nashville Film Festival Announces The 2018 Documentary Special Presentations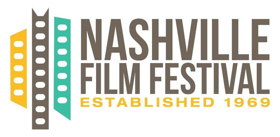 The 49th Annual NASHVILLE Film Festival continues its rollout of film announcements with the seven selected Documentary Special Presentations that include the World Premiere of James Keach's Turning Point. Music journeys will also be depicted in The King, starring Alec Baldwin, Tony Brown, Chuck D, Emmylou Harris, Ethan Hawke and Radney Foster, It All Begins with a Song and Sammy Davis Jr.: I've Got To Be Me, starring Sammy Davis Jr., HARRY Belafonte, Tony Bennett, Diahann Carroll, Billy Crystal and Quincy Jones. The 2018 Documentary Special Presentations will also include the Tennessee Premiere of Hal, starring Jane Fonda, Jeff Bridges, Jon Voight, Judd Apatow and Rosanna Arquette and the Southeast US Premiere of One Vote starring Warren Buffett.
"The selection of these seven films represents the impact of music in documentaries and the collective storytelling prowess of both entertainment genres as well as the enormous talent featured in documentaries," said Artistic Director Brian Owen. "For seven films to include the incredible music talent as well as such icons as Warren Buffett, Dan Rather, Jane Fonda, Jon Voight, Rosanna Arquette and Quincy Jones is an absolute dream for the festival, particularly in bringing them to Tennessee for the first time."
Below are the 2018 selections in the category:
Documentary Special Presentations
Fail State (Southeast US Premiere) - In an expansive political exposé, FAIL STATE uncovers the dark story behind the RISE of predatory for-profit colleges and how a cabal of politicians and unscrupulous business tycoons sold out the dream of American higher education. Director: Alexander Shebanow, Producers: Julia Glausi, Terrence Crawford, Tyler Comes, Dan Rather (USA)
Hal (Tennessee Premiere) - Hal Ashby's obsessive genius led to an unprecedented string of Oscar®-winning classics, including Harold and Maude, Shampoo and Being There. But as contemporaries Coppola, Scorsese and Spielberg rose to blockbuster stardom in the 1980s, Ashby's UNCOMPROMISING nature played out as a cautionary tale of art versus commerce. Cast: Jane Fonda, Jeff Bridges, Jon Voight, Judd Apatow, Rosanna Arquette, Director: Amy Scott, Producer: Christine Beebe, Lisa Janssen, Jonathan Lynch, Brian Morrow (USA).
It All Begins with a Song: The Story of the NASHVILLE Songwriter (World Premiere) - Their melodies stick in your head. Their words hook into your soul. And while their work deeply affects millions, few know their names. This is a celebration of one of music's most important forces: the NASHVILLE songwriter. Director: Chusy, Producer: Butch Spyridon, John Godsey, Deana Ivey, Kellie Shannon (USA)
THE KING (Tennessee Premiere) - Filmmaker Eugene Jarecki takes a musical road trip across the U.S. in Elvis Presley's 1963 Rolls Royce during the 2016 presidential election, comparing Elvis's transition from country boy to "The King" to America's transformation into an empire. Cast: Alec Baldwin, Tony Brown, Chuck D, Emmylou Harris, Ethan Hawke, Radney Foster, Director: Eugene Jarecki, Producers: Christopher Frierson, Georgina Hill, Eugene Jarecki, David Kuhn (USA).
One Vote (Southeast US Premiere) - Filmed in five locations on a single day, ONE VOTE captures the compelling stories of diverse American voters on Election Day 2016. Cast: Warren Buffett, Brenda Williams, Michael Hiser, Jennifer Bondy, Claude Bondy, James Higgins, Director: Christine Woodhouse, Producer: Emily Wachtel (USA)
Sammy Davis Jr.: I've Got to Be Me (Tennessee Premiere) - SAMMY DAVIS JR.: I'VE GOT TO BE ME is the first major film documentary to examine Davis' vast talent and his journey for identity through the shifting tides of civil rights and racial progress during 20th-century America. Cast: Sammy Davis Jr., HARRY Belafonte, Tony Bennett, Diahann Carroll, Billy Crystal, Quincy Jones, Director: Samuel D. Pollard, Producer: Sally Rosenthal (USA)
Turning Point (World Premiere) - It's been called the final frontier of medicine, the real health care moonshot, the holy grail of science. Alzheimer's disease -- the most feared of all maladies, with no way to cure, stop or even slow its insidious progression. But now, after decades of perseverance in the lab, researchers are on the cusp of a scientific breakthrough that could be the first step toward making Alzheimer's itself a distant memory. Director: James Keach, Producer: James Keach (USA)
In May 2018, the NASHVILLE Film Festival will celebrate its 49th annual event with 10 days of can't miss film premieres, red carpet events and informational panels featuring industry leaders. The Festival, which was voted one of "50 Film Festivals worth the entry fee" by MovieMaker Magazine, highlighted as One of the Best Film Festival Prizes by Film Festival Today and named by Brooks Institute as one of the top 5 film festivals in the U.S., presents the best in World Cinema, American indies, documentaries, and numerous short form programs by veteran masters, up-and-coming directors, and first-time filmmakers. With Oscar Award qualifying status and numerous well-attended shorts programs, the NASHVILLE Film Festival has screened many prize-winning narrative and animated shorts including 13 Assassins, (500) Days of Summer, Cyrus and Academy Award nominees, I Am Love, Ajami, and Dogtooth. Celebrity honorees and participants have included Oprah Winfrey, Susan Sarandon, William Shatner, William H. Macy, Al Gore, Nicole Kidman, Danny Glover, Vincent D'Onofrio and many more. Additional information on the festival and its 2018 schedule can be found at nashvillefilmfestival.org.
Related Articles View More TV

Stories