Tara Reid & James Russo Cast In Upcoming Feature Film THE FIFTH BORO Based on the Netflix Series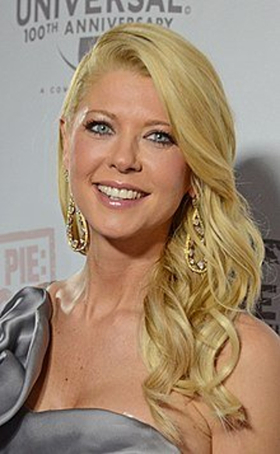 Actress Tara Reid (Sharknado / American Pie) and actor James Russo (Django Unchained) have just signed on to appear in the upcoming full length feature film, "The Fifth Boro", which is based on the popular Netflix series of the same name.
Tara is set to play the role of Sophia Lehoux, the wife of main character Nico Lehoux (played by actor Steve Stanulis), and James will be playing the role of Detective John Ricci. The New York-based film follows the life of Nico when his daughter is diagnosed with a brain tumor and he must find lots of money to pay for treatment, but his options become limited, and that is when he counts on his Staten Island "family" to help him out.
Speaking to Broadway World exclusively, Stanulis said, "I am so excited to welcome Tara and James to this already amazing cast. This film is going to be killer!"
Other cast members previously announced include Cathy Moriarty (Raging Bull), James McCaffrey (Max Payne), Marc John Jefferies (The Haunted Mansion), Vincent Young (JAG) and Artie Pasquale (The Sopranos).