Showtime Acquires CARTER & JUNE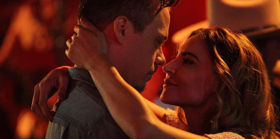 Octane Entertainment has sold the action-packed, stick 'em up, whodunit caper Carter & June, from the producer of the cult hit Napoleon Dynamite, to Showtime Networks it was announced today by company president Jack Campbell. Showtime will offer the film On Demand February 1st, 2019 and air as part of premium programming February 7. The film played theatrically in New York, California and Texas in Summer 2018.
The deal was made by Freestyle Digital Media in conjunction with Octane Entertainment. This is the second film produced by Sacred BULL Media and directed by Nicholas Kalikow that has sold to Showtime, the first being Concrete Blondes.
Michael Raymond-James (Jack Reacher, ABC's "Once Upon A Time," FX's "The Walking Dead"), Samaire Armstrong (It's a Boy Girl Thing, ABC's "Resurrection") and Timothy Omundson (FOX's "Lucifer," ABC's "Galavant," USA Network's "Psych") star in the wild bank heist story directed and written by Nicholas Kalikow.
In a world populated by Dixie-land thugs, strippers, scam artists and gangsters, Carter & June tells the story of down-and-out New Orleans con man, Carter Jennings, (Raymond-James) who tries to pay off a debt to ruthless strip club owner Spencer Rabbit, (Omundson) by piggybacking off of someone else's bank robbery and immediately gets in way over his head.
"Showtime continues to set the standard for offering premium content, so we're thrilled they've chosen to release Carter & June," said Campbell. "We share their continued enthusiasm for and recognition of Nicholas Kalikow's undeniable talent."
Sean Covel is the producer of nine feature films including the cult classic Napoleon Dynamite released by FOX Searchlight which garnered him an Independent Spirit Award nomination, as well as Paramount Pictures' Beneath, 12 Dogs directed by Academy Award Winner Keith Merrill for Universal Studios, Cafe starring Jennifer Love Hewitt, Broken Hill starring Academy Award Winner Timothy Hutton and 20th Century Fox's Concrete Blondes. He is also the Co-Producer of the Napoleon Dynamite animated television series for FOX.
Michael Raymond-James can currently be seen in Kevin Williamson's CBS ALL ACCESS show, "Tell Me a Story." He also starred in Disney's The Finest Hours opposite Chris Pine, Casey Affleck and Eric Bana. Additionally, he was in director Christopher McQuarrie's Jack Reacher with Tom Cruise and Road To Paloma opposite Jason Momoa. Raymond-James also starred in ABC's popular series "Once Upon A Time." Other television credits include a series regular role on HBO's "True Blood," as well as roles for such shows as FX's "The Walking Dead." Raymond-James made his feature film debut in Black Snake Moan with Christina Ricci and Samuel Jackson.
Samaire Armstrong has appeared on such iconic television shows as FX's " Sons of Anarchy," CBS' "The Mentalist," HBO's "Entourage" and Fox's "The O.C." for which Entertainment Weekly named her as a Breakthrough Artist of the Year for her work on the latter two series. She has also starred on ABC's critically acclaimed series "Resurrection" and in ABC's "Dirty Sexy Money." Her feature film credits include It's A Boy Girl Thing, Windsor Drive, A Winter Rose, 5 Souls, Concrete Blondes and Around June.
Timothy Omundson recently starred in ABC's "Galavant," the usa network original series "Psych," and WB's popular series "Supernatural," along with an appearance on the FOX hit series, "Lucifer." Most recently, Timothy wrapped Universal Studios' live-action/animated reboot of Woody Woodpecker, the independent film Wild Honey as well as the television pilots NBC's "Me and Mean Margaret" and CBS' "What Goes Around Comes Around."