Scoop: Coming Up on a New Episode of FANTASY ISLAND on FOX - Monday, February 6, 2023
FANTASY ISLAND airing Monday, Feb. 6 (8:00-9:00 PM ET/PT) on FOX.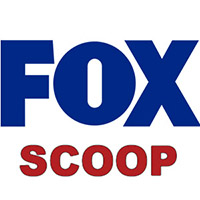 Joely Fisher (Til' Death) Makes a Guest Appearance
After an urn comes off the plane, three siblings must work through their past resentments in order to spread their mom's ashes and fulfill her last fantasy. As the kids wrestle with their past, Roarke remembers their mom, her very first guest as the host of Fantasy Island. Meanwhile, Ruby is surprised to discover how little she knows about Isla in the all-new "The Urn" episode of
FANTASY ISLAND
airing Monday, Feb. 6 (8:00-9:00 PM ET/PT) on FOX.
FOX travels to Fantasy Island, for a second season of the reimagining of the classic show.
A modern drama series,
FANTASY ISLAND
takes place at a luxury resort, where literally any fantasy requested by guests is fulfilled, although they rarely turn out as expected. Delving into the "what if" questions - both big and small - that keep us awake at night, each episode will tell emotional, provocative stories about people who arrive with dreams and desires and depart
ENLIGHTENED
and transformed through the magical realism of Fantasy Island.
Serving as steward of this mysterious island is ELENA ROARKE (Roselyn Sanchez), a descendant of the iconic Mr. Roarke. Elena set aside her own ambitions, and even the love of her life, to uphold her family's legacy. Sophisticated, insightful and always charming, her calm exterior masks the challenges of the responsibilities she has assumed. Assisting Elena is RUBY AKUDA (Kiara Barnes), a young woman with an old soul who arrives on
FANTASY ISLAND
with a terminal illness and is given a new lease on life there; and pilot JAVIER (John Gabriel Rodriquez), who also is
THE HEAD
of island transportation and a jack of all trades.
In Season Two, the transformations continue when two former high school losers, played by guest stars Rachael Harris (Lucifer) and Cheryl Hines (I Can See Your Voice), come to the Island hoping to make their onetime classmates envious of their new lives. Additionally, Lynn Whitfield (Greenleaf), Brett Butler (The Morning Show) and Daphne Maxwell Reid (The Fresh Prince of Bel Air) guest star as three friends attempting to find out what happened to a fourth companion, who mysteriously vanished decades ago; and an empty-nester couple (guest stars Teri Hatcher and James Denton in a Desperate Housewives reunion) arrive to determine whether or not to divorce, in an episode which also features Andy Richter (Conan).
Additional guest stars in Season Two include; Frankie J. Alvarez (Looking), Jai Rodriguez (Queer Eye for the Straight Guy, Uncoupled) and Izzy Diaz (Broke); singer/actress Marie Osmond, Kyla Pratt (Call Me Kat), and Jason Priestley (BH90210); and Alexa Mansour (The Walking Dead: World Beyond), who will recur beginning in episode two as "Helene," a young woman who visits the Island in the wake of her mother's passing
IN SEARCH OF
her biological father.
FANTASY ISLAND is co-produced by Sony Pictures Television and FOX Entertainment. Liz Craft and Sarah Fain serve as executive producers and showrunners. Anne Clements also serves as an executive producer.
Watch a video clip here: