Notes and Quotes From NBCSN's Monster Energy's NASCAR Cup Series From Pocono Raceway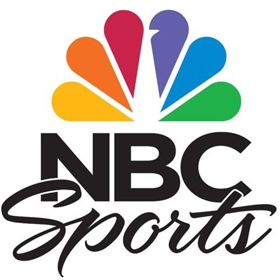 NBC Sports Group's 2018 Monster Energy NASCAR Cup Series season continued this weekend with more than seven hours of trackside coverage from Pocono Raceway, in Long Pond, Pa. Coverage was highlighted by this afternoon's Gander Outdoors 400 on NBCSN, which sawKyle Busch and the No. 18 Joe Gibbs Racing Toyota take the checkered flag in overtime. The victory was Busch's sixth of the season.
NASCAR on NBC's lead race announcer Rick Allen called the action alongside 21-time Cup Series race winner Jeff Burton, from NBC Sports' booth above the start/finish line. Motorsports icon and NASCAR on NBC analyst Dale Earnhardt Jr., and Daytona 500 winning crew chief Steve Letarte, provided additional insight from NBCSN's second broadcast booth. Marty Snider, Kelli Stavast andDave Burns reported from pit road.
Coverage began on NBCSN at 2 p.m. ET with Countdown to Green, hosted byKrista Voda. Burton, Earnhardt Jr. and Letarte all joined Voda live from NASCAR on NBC's new state of the art "Peacock Pit Box," before the green flag.
RACE RESULTS
| | | |
| --- | --- | --- |
| Position | Driver | Car# |
| 1 | Kyle Busch | 18 |
| 2 | Daniel Suarez | 19 |
| 3 | Alex Bowman | 88 |
| 4 | Kevin Harvick | 4 |
| 5 | Erik Jones | 20 |
2018 NASCAR CUP SERIES STANDINGS
| | | |
| --- | --- | --- |
| Position | Driver | Points |
| 1 | Kyle Busch | 891 |
| 2 | Kevin Harvick | 843 |
| 3 | Martin Truex Jr. | 762 |
| 4 | Joey Logano | 690 |
| 5 | Clint Bowyer | 677 |
| 6 | Kurt Busch | 677 |
| 7 | Brad Keselowski | 644 |
| 8 | Kyle Larson | 626 |
| 9 | Denny Hamlin | 618 |
| 10 | Ryan Blaney | 612 |
| 11 | Aric Almirola | 587 |
| 12 | Chase Elliott | 569 |
| 13 | Jimmie Johnson | 547 |
| 14 | Erik Jones | 533 |
| 15 | Alex Bowman | 496 |
| 16 | Ricky Stenhouse Jr. | 440 |
The following are highlights from this afternoon's Monster Energy NASCAR Cup Series race coverage on NBCSN.
POST-RACE COVERAGE
Burton on Suarez's second place finish: "He should be proud of himself. He stepped up and put himself in position to win the race...Daniel did everything right. He actually did a better job of restarting than maybe the best restarter we have."
Burton on the final restart: "Daniel Suarez matched Kyle Busch's restart. Erik Jones making it three wide getting into turn one was a huge break for Kyle Busch. I don't blame Erik Jones, he is here to win the race too."
Earnhardt added: "I agree, you have to take the opportunity. Jones has a team he is trying to bring to victory lane too."
STAGE 3
Earnhardt on the overtime restart: "This gives these guys another opportunity to try and right what they did wrong. What did Kyle do that last restart to prevail off of turn 2? What can I do differently to try and stop him from doing that?"
Burton before the first restart, with three laps to go: "This launch by Suarez will determine if he can win this race."
Earnhardt on Bubba Wallace's hard impact with the wall, with six laps to go: "That is the most frightening feeling that a driver can have. When you have no control, there are no breaks, and there is such a long distance to travel before contact with anything."
Earnhardt on the sport's safety advancements: "You have to credit the teams and NASCAR for working together to make these cars safe. Jeff you were a big proponent behind the safety of these cars we have today, and pushing safety to be critical and a priority. To see a driver get out after such an incredible hit is impressive to me."
Earnhardt as Brad Keselowski and Kyle Larson made contact: "It's race time now man! The stages are over, the stage breaks are over, these guys came to pit road and there are 51 laps to go...I imagine Brad ain't happy. No one wants to get run over like that in the corner, but you can't wait. You got to go."
STAGE 2
Burton on the battle between Larson and Kurt Busch with 19 laps to go:"These guys are still racing themselves. They don't even have Kevin Harvick in their mind right now. They are racing each other especially hard."
STAGE 1
Earnhardt on Erik Jones' strategy in Stage 1: "He had the speed...I think this is great strategy by his team to give him a shot to win this race, keep him in the top two rows. Him being in that front or second row is going to give him a chance to win."
Burton on the tunnel turn at Pocono Raceway: "It is hard enough when you go down there by yourself. You are going so fast. It is a nine degree turn. It is a very very short radius. We are getting ready to go through there two wide on this restart, and then it gets very, very difficult."
Earnhardt with nine laps to go in Stage 1: "If I'm Daniel Suarez and I see the No. 4 car coming, it wouldn't occur to me that it was really that important to keep him behind me this early in the race. Now that I am up here in the booth watching, I am thinking every time that these guys have Kevin Harvick behind them, that they need to hold him behind them as much as they can. If the No. 4 car, as fast as it is, gets the lead, this race is over with."
PRE-RACE COVERAGE
Letarte on Pocono Raceway: "You would think a track with only three corners would be easier, but Pocono is anything but."
Letarte on Jimmie Johnson: "The simple thing about Jimmie Johnson, we saw the numbers, all the starts, all the wins, all the championships, but even today after 600 starts he is still the guy that will text you, 'How's the family, how are you doing?' He is such a great person. As a person he sets the bar very high for anyone in the garage."
Earnhardt added: "Two of his most incredible accomplishments are, he got me on Twitter and he got me on a bike. Jimmie is a great guy and he has influenced my life incredibly."
Related Articles View More TV

Stories
More Hot Stories For You