Nickelodeon Announces New Prank Series THE SUBSTITUTE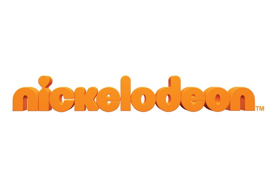 Nickelodeon is pulling the ultimate April Fools' Day prank when its brand-new unscripted series The Substitute premieres on Monday, April 1, at 2:00 p.m. (ET/PT). From the producers of UNDERCOVER BOSS comes a new hidden camera show featuring celebrities who are transformed by a team of special effects artists to go undercover as substitute teachers, surprising classes of unsuspecting students.
The premiere episode guest stars Jace Norman (Henry Danger) as he goes undercover at LUTHER Burbank Middle School to prank students in a variety of subjects ranging from gym to science. Using full prosthetics and a fool-proof costume, a team of special effects artists transform Norman into a completely unrecognizable substitute teacher who is ready to give his students an unforgettable surprise. During the reveal, a $25,000 donation is made to the school. Additional episodes featuring different celebrities going undercover will be announced at a later date.
The premiere of The Substitute takes place during Nickelodeon's April Fools' Day marathon, with encore airings at 4:00 p.m., 6:00 p.m. and 8:00 p.m. (ET/PT). Starting at 2:00 p.m. (ET/PT), fans will be able to relive some of their favorite episodes including SpongeBob SquarePants' "Fools in April," and The Loud House's "April Fools Rules," "Fool Me Twice" and "Fool's Paradise."
The premiere of The Substitute coincides with the 40th anniversary of Nickelodeon, which launched on April 1, 1979.
Norman currently stars in Nickelodeon's Henry Danger, the number-one live-action show on TV with Kids 2-11 and Kids 6-11, and the network's longest-running live-action sitcom. Earlier this year he starred in his fifth role in a Nickelodeon TV movie, Bixler High Private Eye. He is also the co-founder of Creator Edge Media, an influencer marketing agency.
The Substitute is produced by Industrial Media's The Intellectual Property Corporation, and Eli Holzman and Aaron Saidman (Undercover Boss), with Mike Harney serving as showrunner. Production of The Substitute for Nickelodeon is overseen by Rob Bagshaw, Executive Vice President, Unscripted Content.