Maggie Q to Receive the World Tourism Humanitarian Award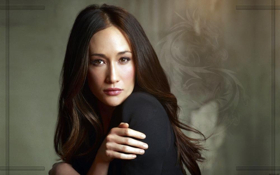 Actress Maggie Q will receive the World Tourism Humanitarian Award on November 5, 2018, the OPENING DAY of World Travel Market (WTM) London, at the ExCel Centre. Maggie Q will be presented the award as part of the annual World Tourism Awards ceremony sponsored by Corinthia Hotels, The New York Times, United Airlines and host sponsor Reed Travel Exhibitions. Peter Greenberg, CBS News Travel Editor and world renowned travel expert, will host the Award presentation.
The World Tourism Humanitarian Award is being presented to Maggie Q, Good Will Ambassador for Kageno, in recognition of her humanitarian efforts by raising funds in support of Kageno, an organization that transforms impoverished communities, specifically in Kenya and Rwanda, by focusing on programs for clean water, health care, conservation and education.
Maggie Q, stated that she was highly honored to get this recognition for her support of Kageno, "which has been a beautiful model in responsible tourism." She added, "My friend and Kageno founder, Frank Andolino, never planned on visiting a country and returning soon after to give back to the culture and its people. It happens when you open your heart to the need, and tell yourself, I can do more."
About Kageno ("A Place of Hope" in local Kenyan Dholuo dialect)
Kageno believes that there is no "single solution" for communities living in poverty. There has to be change across multiple sectors, to effectively transform an impoverished community. This is why Kageno works with community leaders to develop programs in four key areas: Education, Healthcare, Ventures (Income Generation), and Environment.

Kageno helps villages build schools, health centers, pharmacies, sanitation and clean water systems and develop programs to help them protect their fragile environments. It then builds community centers with learning tools and internet access, identify training programs that support the program's efforts to build local economies. Kageno programs give members of the community the ability to develop skills and start new businesses, create jobs, invest in their environment, control the spread of infectious diseases and ultimately live better, healthier lives.
Kageno designs programs designed to be sustainable, after its initial investment the projects are nurtured for several years until the point where the community can take over and run the programs on their own. As an example, the initial programs in Rusinga Island have been turned over to the community and are being successfully run without further investment or dependency on Kageno.
Maggie Q's Impact on Kageno
Maggie Q has been a major force behind Kageno from its inception 15 years ago when she generously funded the construction of a medical clinic, sponsored ten at-risk children, and donated to Kageno's healthcare and conservation initiatives. Since then, Maggie has traveled to Rwanda and Kenya to visit Kageno project sites, hosted Kageno events, spoken at fundraisers and successfully raised awareness of Kageno's work to the global community.
Maggie Q's activism has also benefited a major environmental initiative by Kageno in Rwanda's Nyungwe Forest National Park, the largest remaining mid-altitude forest in Africa. With 13 primate species, over 300 bird species (27 which are endemic to the Albertine Rift), over 150 species of orchids and over 100 species of butterflies, Nyungwe is an incredibly rich and biodiverse jewel in need of protection.
Many local people in the Nyungwe Forest area engage in activities such as illegal logging and poaching. These activities are detrimental to the long-term integrity of the forest and to the natural resource based livelihoods of the local population. Other detrimental activities include illegal mining for gold and columbo-tantalite, a mineral used for the production of cell phones.
Kageno's support of the communities around the Nyungwe Forest National Park has raised awareness of the necessity of natural resource protection, contributing to the conservation of the park's resources and linking conservation with development and improvement of living conditions within the communities.
Kageno Founder, Dr. Frank Andolino, said "Maggie's impact has been powerfully felt by the thousands of people, especially women and children, and ecosystems in the countries and communities where Kageno serves. Her support is key to the success of our mission to transform impoverished communities into places of hope and opportunity."
This year Maggie's passion and support will help raise funds for Kageno to build a new full service maternity center, and an Eco-lodge, the construction of which will give jobs to ex-poachers and jobless locals, and bring tourism dollars into the community.
About Maggie Q
Maggie Q is an actress, activist and entrepreneur who has become a health advocate for all. She currently stars as F.B.I Agent Hannah Wells on Netflix's White House drama "Designated Survivor."
Maggie is best known for her role as 'Nikita' on CW's successful action series of the same name. "Nikita" chronicled the story of a rogue assassin (played by Maggie Q) who returns to take down the secret organization that trained her. Maggie followed that series with another TV role starring opposite Dylan McDermott on CBS' drama series "Stalker."
In March 2014, Maggie starred as Tori in Summit Entertainment's box office hit "Divergent," alongside Shailene Woodley, Kate Winslet and Naomi Watts and returned in "Allegiant" which was released in March of 2016.
She has just finished production with Luke Hemsworth on the film "Death of Me" due to release next year. Maggie also starred in "The Con is On" opposite Uma Thurman, Tim Roth, Sofia Vegara and Stephen Fry along with Independent thriller "Jekyll Island," alongside Minnie Driver and John Leguizamo. Additional film credits include "Mission Impossible III," "Live Free or Die Hard," "Deception," "New York, I Love You," "Balls of Fury," "House of Harmony," "The Warrior and the Wolf" and Daniel Lee's "Three Kingdoms: Resurrection of the Dragon," "Naked Weapon" and "Gen-X Cops2.
Maggie is a native of Honolulu, Hawaii, and has traveled the globe since her upbringing. She is an animal and human rights activist through her support of groups such as PETA, Best Friends Animal Society, WildAid, Animals Asia Foundation, Kageno and the Washington D.C. based PCRM (Physicians Committee for Responsible Medicine). Currently she is entering into the Child Abuse Prevention space in the U.S., working with multiple groups to change the stigma around the conversations of Abuse and Neglect.
Actress Maggie Q to receive 2018 World Tourism Humanitarian Award
The Award itself, Caring for Our World, was specially designed and handcrafted on the Mediterranean Island of Malta by Mdina Glass, and celebrates the qualities of leadership and vision that inspire others to care for all people around the World.
About the World Tourism Awards
The World Tourism Awards, celebrating its 21st Anniversary, are presented annually at World Travel Market (WTM) London by Corinthia Hotels, The New York Times, United Airlines and host sponsor Reed Travel Exhibitions . The Award ceremony was inaugurated in 1997 to "recognize individuals, companies, organizations, destinations and attractions for outstanding initiatives related to the travel and tourism industry, and in fostering sustainable tourism and developing programs that give back to local communities."
The Award ceremony and reception will take place on Monday, Nov. 5, 2018, at World Travel Market London, 4:30 PM to 5:30 PM, at ExCel Centre, London. The reception is hosted by United Airlines.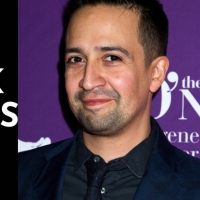 Lin-Manuel Miranda To Return For HIS DARK MATERIALS Season 3 On HBO

October 6, 2022

HBO has confirmed that award-winning composer and actor Lin-Manuel Miranda will return for the third season of the fantasy drama.
---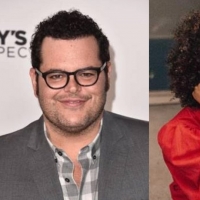 Development Halts On Disney+ BEAUTY AND THE BEAST Prequel Series

February 10, 2022

A planned Beauty and the Beast musical prequel series will not move forward at Disney+.
---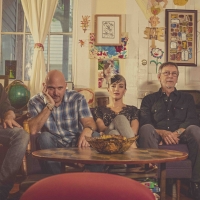 Tony & Grammy Winner Michael Cerveris' Loose Cattle to Stream Live Performance Tonight

January 5, 2022

Loose Cattle, fronted by two-time Tony Award & Grammy winner Michael Cerveris and Kimberly Kaye, will stream a performance live from New Orleans tonight!
---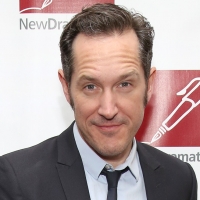 Bertie Carvel Joins THE CROWN Season Five As Tony Blair

October 28, 2021

The acclaimed Netflix series, 'The Crown' has added Tony Award-winning actor Bertie Carvel to its cast in the role of British Prime Minister Tony Blair.
---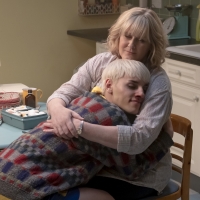 REVIEW ROUNDUP: What Do Critics Think of EVERYBODY'S TALKING ABOUT JAMIE?

September 17, 2021

Inspired by true events, Everybody's Talking About Jamie follows Jamie New (Harwood), a teenager from Sheffield, who dreams of life on stage.
---