February Films at Pride Arts Center - PRIDE FILM FESTIVAL 2/13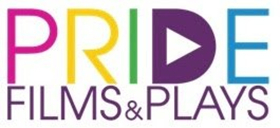 Eight short films to be screened in February 13 PRIDE FILM FESTIVAL
Full-length feature EN ALGUN LUGAR, featuring PFP Artistic Director Nelson Rodriguez, to be screened on February 25.
Pride Films and Plays' monthly festival of LGBTQ independent films, which was launched in October, will continue with its fifth monthly festival on Tuesday, February 13, 2018. The theme for this 100 minute program of eight films is "Love and Desire."
The screening will be held in The Broadway, Pride Arts Center,
4139 N. Broadway, Chicago
, beginning at 7:30 pm. The company also announced a screening of EN ALGUN LUGAR, a full-length feature film featuring Pride Films and Plays Artistic Director Nelson Rodriguez, on February 25.
Ace
Directed by Morgan Nichols, USA, 12 min. After school, an unlikely pair of teens do an awkward social dance in a house with no parents.
Bride of Frankie
Directed by Devi Snively, USA, 19 min. In this darkly comedic feminist nod to Mary Shelley's FRANKENSTEIN, a not-so-mad scientist builds a mate for her mentor's lonely creation with electrifying, and deadly, results.
Cuddlefish
Directed by Cheryl Briggs, USA, 7 min. Cuddlefish is the animated story of Viktor, a daring Viking on the adventure of a lifetime. His travels come to a grinding halt when he meets the adorable love-sick kraken, Kaimana, who falls in love with the anchor on Viktor's mighty ship. The two face off in an epic conflict of wit which teaches both of them that love is blind as far as the eye can "sea."
Evoke
Directed by Asia LeMasters, USA, 15 min. Despite how pure love can be, relationships don't always end so perfectly. The evolution of Hailey and Emma's relationship is explored through their collective memories as the girls retrace their times together. After their relationship ends, Hailey desperately goes to a great length to be with Emma again.
Expiration Date
Directed by Shwenn Shunya Chang, USA, 4 min. Looking for a lasting love seems like looking for a can without expiration date. This poetic animated story is about searching for an unexpired romance, a mélange of sexy fantasy and innocent love.
Pashi
Directed by Siddharth Chauhan, India, 32 min. A young boy learns about a technique of trapping birds from his old grandmother and starts practicing it on the person with whom he's obsessed.
Spin
Directed by Kristin Beal, USA, 6 min. Two friends must decide whether or not to confront their feelings for one another while locked in a closet during a game of spin the bottle.
Teenage Threesome (Scheideweg) - Directed by Arkadij Khaet, Germany, 4 min. One Boy, One Girl and her Stepbrother. A date goes wrong.
Special Feature Screening Sunday, February 25, 7:30 pm EN ALGUN LUGAR
(In English, 2 hours). Starring Andrew L. Saenz and Nelson A. Rodriguez
Directed and Written by Tadeo Garcia. Writer-director Tadeo Garcia follows up his 2004 debut feature ON THE DOWN LOW with a powerful love story set against the backdrop of the controversial U.S. immigration system. EN ALGUN LUGAR was screened in the 2017 REELING Film Festival: The Chicago LGBTQ+ International Film Festival. Andrew Davis of the WINDY CITY TIMES said "there's a twist in the plot that will probably surprise almost everyone." More information at
https://www.enalgunlugarmovie.com/