Dayo Okeniyi Headlines Cast of Mark Amin's True Story Historical Drama EMPEROR For Sobini Films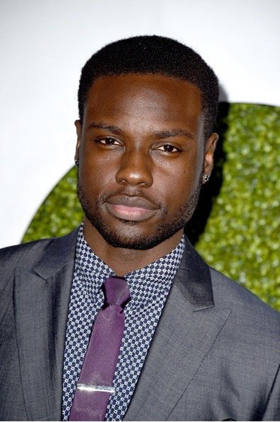 Sobini Films announced today that Dayo Okeniyi has been cast as the lead in the Civil War-era historical drama EMPEROR, to be directed by Mark Amin, the veteran producer and former Vice Chairman of Lionsgate. The film will be produced by Reginald Hudlin for Hudlin Entertainment and by Cami Winikoff and Amin for Sobini, with a script co-written by Amin and Pat Charles. Sobini's Tyler Boehm is executive producing. UTA is handling domestic sales. EMPEROR is scheduled to go into production in June in Savannah, Georgia.
EMPEROR is inspired by the story of Shields Green, who in 1859 escaped from a plantation and made a daring journey north where he met Frederick Douglass and John Brown. With the opportunity to continue to freedom in Canada, Green instead chose to fight to end slavery. The raid at Harpers Ferry is considered one of the sparks that led to the Civil War.
"This is a story about the triumph of the spirit, about a man who was known as 'Emperor' in spite of the terrible circumstances he was born into. Dayo has the presence and force of personality to capture Shields' incredible spirit," said Amin.
Okeniyi is best known for the roles of Thresh in THE HUNGER GAMES, Danny in TERMINATOR GENISYS and starring as a series regular on NBC's "Shades of Blue" opposite Jennifer Lopez.
Additionally, Mary Vernieu is set as the film's Casting Director, with Jeremy Rouse as the Director of Photography, Richard Hoover handling Production Design and Amy Andrews Harrell as Costume Designer.
Amin is the founder of Sobini Films and the producer of a number of films including MILES AHEAD, starring Don Cheadle and Ewan McGregor and directed by Cheadle, GOOD KILL, starring Ethan Hawke and directed by Andrew Niccol, the upcoming IFC release Mary Shelley starring Elle Fanning, and JT, directed by Justin Kelly and starring Kristen Stewart, Laura Dern, and Diane Kruger, which is currently in post. Amin is represented by Keya Khayatian at UTA.
Dayo Okeniyi is represented at UTA, Authentic Talent and Literary Management, and McKuin Frankel Whitehead.
Reginald Hudlin is represented at CAA by Jelani Johnson and Brian Siberell.
Related Articles
View More TV

Stories