DR. PIMPLE POPPER Season Finale Sees Ratings High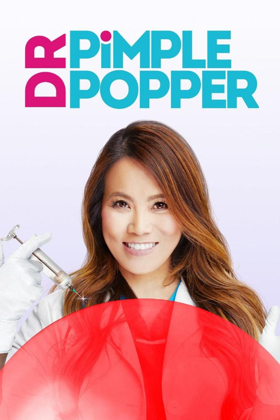 TLC's hit series DR. PIMPLE POPPER wrapped its most recent season with the finale garnering a series-high of 2.7 W25-54 rating, driving TLC to rank #1 on Thursday nights in the demo during its run January 3 through March 7, 2019.
"Wrapping this run of DR. PIMPLE POPPER on a ratings high is so exciting for everyone here at TLC. Our viewers are drawn to the "pop" but stay for the stories of Dr. Lee transforming lives. It's rewarding to see our audience grow and is a testament to how fun, engaging and popular Dr. Lee and this series is for our fans," said Howard Lee, President and GM of TLC.
Throughout the season, DR. PIMPLE POPPER spent nine consecutive weeks at #1 in the time period among W25-54/18-49. The season averaged a 2.4 W25-54 rating and 3.9M P2+ viewers, up double digits vs. its initial run (+33%/+44%). New episodes return this coming summer.
Dr. Lee is squeezing her way into fans living rooms every Thursday night. This past season featured some of the toughest cases Dr. Lee has had to tackle yet, from cysts to lipomas, a severe case of rhinophyma and everything in between. DR. PIMPLE POPPER stars Dr. Sandra Lee, one of America's top dermatologists, as well as Instagram and Youtube sensation, as she treats patients with unusual skin conditions in an effort to help them lead a life free of embarrassment-- one needle, pop and scalpel at a time.
Join the conversation on social media by using the hashtag #DrPimplePopper, and 'Like' Dr. Pimple Popper: This is Zit on Facebook.
DR. PIMPLE POPPER is produced by Ping Pong Productions for TLC.