CNBC Presents 90 Minute Documentary THE PROFIT: MY ROOTS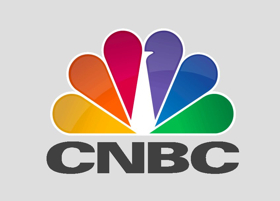 In a 90-minute CNBC original documentary, "The Profit: My Roots," airing Tuesday, April 9th at 9PM ET/PT, entrepreneur Marcus Lemonis, star of CNBC's hit primetime series "The Profit," travels to the land of his birth - Lebanon. Adopted out of a Beirut orphanage at age nine months, Lemonis had never been back until now. It is a powerful journey of discovery revealing a side of "The Profit" viewers have not seen before.
Lemonis's roots had long been a mystery, but he visits his orphanage and examines his birth records, yielding some stunning personal discoveries. He also embarks on a search for his birth parents, a towering challenge in a country where many records were destroyed during its 15-year long civil war. Along the way, Lemonis explores what his life might have been like had he never left Lebanon.
"Lebanon is a nation of survivors and success stories," said Lemonis. "On this journey, I am going to learn from its people the best way I know how - by finding out how business is done here."
Entrepreneurs explain how they conduct business in one of the most war-weary regions in the world, including Jill and Naji Boutros, who opened a winery in the mountain town of Bhamdoun in 1999. Their operation is an oasis of elegance that has helped bring vitality back to Naji's scarred village.
Lemonis also visits Cynthia Chamat Debbane, a young fashion designer who runs her own store "Boutique Hub," selling her clothing line and also serving as an incubator for local Lebanese brands. She introduces Lemonis to "Jellyfish" - a brand of bags and BASKETS handwoven from recycled plastic bags, made by Syrian refugee women. He then travels to the frontlines of the refugee crisis as he visits a refugee camp near the Syrian border and meets the MAKERS of the "Jellyfish" bags.
Finally, Marcus tours the Barakat building in Beirut, a former sniper's nest that sat at the crossroads of the Green Line - a no man's land during Lebanon's civil war. There he is guided by Mona Hallak, an architect dedicated to preserving the bullet-ridden building as a monument to the war.
Marcus Lemonis is Co-Executive Producer, Wally Griffith is Senior Producer, and Kathy Liu, Meghan Lisson, Reid Collins, and Oliver Miede are Producers.
Related Articles View More TV

Stories