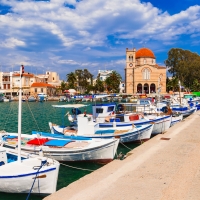 The HISTORY Channel Launches HISTORY Travel Program
by Michael Major - May 12, 2022

With a robust domestic and international slate, HISTORY Travel's first trip kicks off in colorful jazz epicenter New Orleans in November 2022, followed by Pearl Harbor, Hawaii in December.  Additional...
---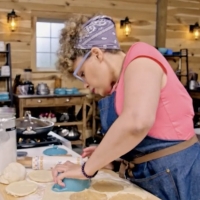 PBS Announces Contestants for THE GREAT AMERICAN RECIPE
by Marissa Tomeo - May 11, 2022

PBS today announced the ten talented home cooks who will be showcasing their culinary expertise in THE GREAT AMERICAN RECIPE, a new eight-part uplifting competition series that celebrates the multicul...
---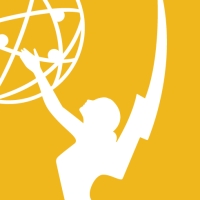 2022 Daytime Emmy Nominations Announced
by Michael Major - May 05, 2022

Beyond Salem, The Bold and the Beautiful, Days of Our Lives, General Hospital, the Young and the Restless, Family Feud, Jeopardy!, Let's Make a Deal, the Price is Right, Wheel of Fortune, Red Table Ta...
---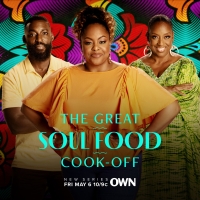 OWN Network Announces Food Competition Series THE GREAT SOUL FOOD COOK-OFF Premiere Date
by Michael Major - April 21, 2022

discovery+ and OWN: Oprah Winfrey Network announced today "The Great Soul Food Cook-Off," a first-of-its-kind soul food cooking competition series celebrating Black chefs and the Black culinary tradit...
---
Full Cast & Creative Team Announced for World Premiere of CORRINA, CORRINA
by Chloe Rabinowitz - April 07, 2022

Headlong and Liverpool Everyman & Playhouse have today announced the complete cast and creative team for Corrina, Corrina, a new play by award-winning Liverpool-based playwright Chloe Moss (Run Sister...
---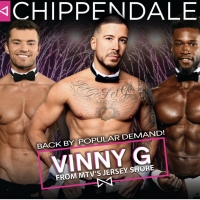 JERSEY SHORE's Vinny Guadagnino to Return as Host of Rio Las Vegas Chippendales
by Marissa Tomeo - April 07, 2022

 Las Vegas is about to get even hotter this summer!  After three sold-out engagements, the world-famous Chippendales have announced that, "Jersey Shore" star Vinny Guadagnino will return to their Las ...
---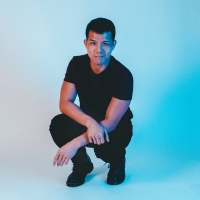 BWW Interview: Chatting with Veteran Broadway Actor Telly Leung
by Jared Fessler - April 01, 2022

Broadway veteran Telly Leung has co-produced a documentary with Aaron Albano, another Broadway veteran and active member of the AAPI Broadway community. It is called ENSEMBLE and it is currently avail...
---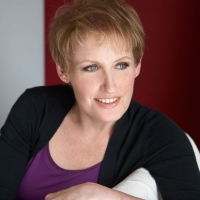 BWW Interview: Broadway Veteran Liz Callaway of TO STEVE, WITH LOVE at Feinstein's 54 Below Talks Sondheim and More
by Ricky Pope - March 17, 2022

At every point of her career, Liz Callaway has been closely associated with the work of Stephen Sondheim. Her Broadway debut was in Merrily We Roll Along, which despite its sadly brief run has gone on...
---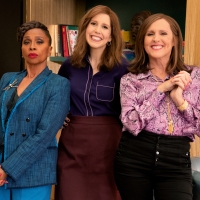 VIDEO: Showtime Releases I LOVE THAT FOR YOU Trailer
by Michael Major - March 16, 2022

SHOWTIME has released the official trailer for I LOVE THAT FOR YOU, the half-hour comedy series starring and executive produced by Emmy® nominee Vanessa Bayer (Saturday Night Live), with fellow nomine...
---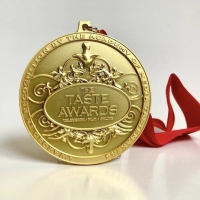 TASTE AWARDS Announce Finalist Nominees
by Marissa Tomeo - February 20, 2022

The Taste Awards have announced the Finalists Nominees and selected Special Achievement Award Honorees. 2022 marks the 13th year of the awards and accompanying celebration. 
---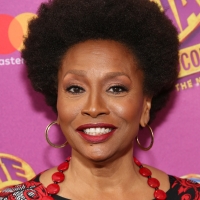 Showtime Begins Production on I LOVE THAT FOR YOU
by Michael Major - February 09, 2022

SHOWTIME has officially started production on I Love That For You, the half-hour comedy series starring and executive produced by Emmy nominee Vanessa Bayer, with Molly Shannon and Jenifer Lewis also ...
---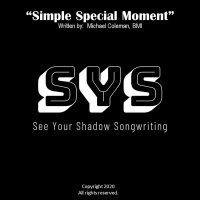 See Your Shadow Releases New Single 'Simple Special Moment'
by Chloe Rabinowitz - January 28, 2022

The chart-topping songwriting and production team has released their latest single, 'Simple Special Moment' on January 28th, 2022.
---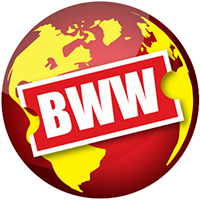 All Star Comedy Adds Two Evenings in February and April
by Stephi Wild - January 13, 2022

Bay Street Theater & Sag Harbor Center for the Arts is pleased to announce two additional evenings of All Star Stand-up Comedy on Saturday, February 19, and Saturday, April 16, at 8 p.m. live and in-p...
---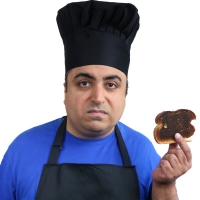 Nautanki Bazaar to Present Virtual Theatre Production STORIES OF A DISH
by Chloe Rabinowitz - January 12, 2022

Toronto based theatre company, Nautanki Bazaar will present its debut virtual theatre production STORIES OF A DISH, as a part of the Next Stage Theatre Festival from January 19-30, 2022.
---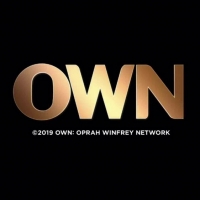 OWN Content Will Be Made Available on Hulu & Live TV
by Michael Major - January 06, 2022

Hulu subscribers have access to OWN's critically acclaimed, award-winning content, including hits like Ready To Love and Love & Marriage: Huntsville, Friday and Saturday night's #1 original cable seri...
---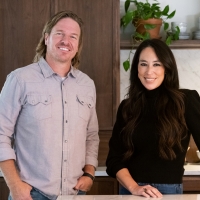 Chip & Joanna Gaines' Magnolia Network Makes Cable Debut
by Michael Major - January 05, 2022

Magnolia Network, Discovery's joint venture with Chip and Joanna Gaines, will make its highly-anticipated cable debut tonight when the channel officially rebrands the existing DIY Network with the cab...
---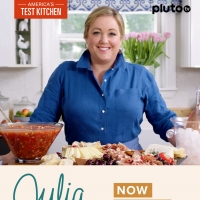 JULIA AT HOME-Cooking Show on Pluto TV
by Marina Kennedy - December 02, 2021

Pluto TV, the leading free streaming television service has a new original series, 'Julia at Home,' exclusive to Pluto TV.
---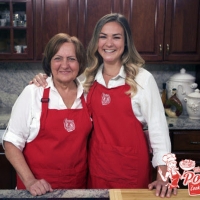 WTTW to Bring THE POLISH COOKING SHOW to Chicago
by Chloe Rabinowitz - November 09, 2021

Chicago has the largest Polish-American population of any city in the United States. This cultural hotbed made the television show Flavor of Poland from WTTW an instant winner. Not only is the Polish-...
---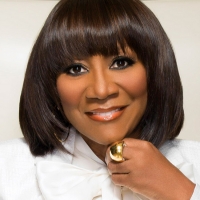 Patti LaBelle Will Come to Florida State University Theatre Next Month
by Stephi Wild - October 09, 2021

Between recording and touring, Patti LaBelle has written six books, created a food line, and starred in a highly rated show on the Cooking Channel called Patti LaBelle's Place. Throughout her 50-plus ...
---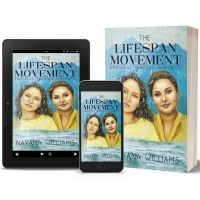 Nayana Williams Releases New Memoir THE LIFESPAN MOVEMENT
by Chloe Rabinowitz - October 07, 2021

Author and CEO Nayana Williams has announced the release of her memoir, The Lifespan Movement. 'The Lifespan Movement' is an inspiring and empowering account of one woman's personal progression to fin...
---
Prospect New Orleans Announces Prospect.5 Venue List and Exhibition Opening Timeline
by Chloe Rabinowitz - October 01, 2021

Prospect New Orleans has announced the venue list and revised opening timeline for Prospect.5: Yesterday we said tomorrow, which will open across the city over the course of three weekends.
---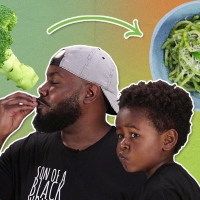 Student Blog: Creating 'Picky Eaters' - A Show on BuzzFeed's Cocoa Butter
by Student Blogger: Kat Mokrynski - October 01, 2021

Would you consider yourself a picky eater? I definitely would! Even though I'm always down to try a new food, it is rare for me to find something that I really enjoy and would consider ordering or coo...
---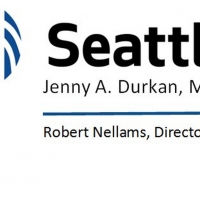 CroatiaFest Highlights Croatian Arts, Traditions and Puget Sound Presence
by Stephi Wild - September 30, 2021

CroatiaFest, Saturday, Oct. 2 and Sunday, Oct. 3, presents Croatian culture through music and dance performances, food demonstrations, tours, stories and interviews.
---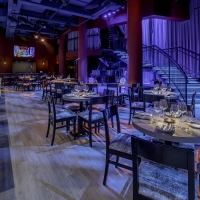 New Concert Venue Chelsea Table + Stage Launches in NYC
by Chloe Rabinowitz - September 27, 2021

CHELSEA TABLE + STAGE opened September 2021 to offer New York its newest hotspot for intimate dining and wonderful music. Providing a wide variety of upscale American menu items, with distinguished wi...
---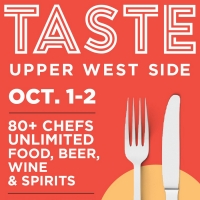 TASTE OF THE UPPER WEST SIDE Returns for Its 13th Year
by Marina Kennedy - September 23, 2021

Celebrating the rich culinary talent of the Upper West Side, Taste of the Upper West Side (TUWS) presented by American Airlines® and Mastercard® is thrilled to announce its return to Manhattan with a ...
---
Current Shows on COOKING-CHANNEL
Latest COOKING-CHANNEL Tweets
5/16 @ 7:00 AM

CookingChannel - These Roasted Rosemary Potatoes will complete ANY meal, ANY time of year 🥔 Get @TiffaniThiessen's recipe:… https://t.co/2y2rjx3KHG
Retweet | Reply | Original Link   
5/15 @ 7:00 AM

CookingChannel - These lemon curd-topped strawberry waffles are EXACTLY what every spring brunch needs! 🍓 Get @BFlay's recipe:… https://t.co/TtzBYn0Ey9
Retweet | Reply | Original Link   
5/14 @ 10:00 AM

CookingChannel - The star ingredient in @RogerMooking's perfectly marinated chicken wings? Peanut butter! 🥜 Get the recipe:… https://t.co/Io6isBSYnd
Retweet | Reply | Original Link   
5/14 @ 7:00 AM

CookingChannel - Think outside the mug and add coffee to your steak rub! 🥩☕️ Get @Ellie_Krieger's recipe: https://t.co/jtuxL0ENKR https://t.co/WppHcuOG6c
Retweet | Reply | Original Link   
5/13 @ 7:00 AM

CookingChannel - Give fudgy brownies a boozy boost by infusing them with almond liqueur 😍 Get @tylerflorence's recipe for Amaretto-C… https://t.co/jGtSqsy8io
Retweet | Reply | Original Link   
5/13 @ 7:00 AM

CookingChannel - Feelin' zesty 🍋 Get @Ellie_Krieger's No-Bake Lemon Icebox Bars recipe: https://t.co/PGNNyydj0x https://t.co/QCvEPRPvsJ
Retweet | Reply | Original Link   
5/12 @ 10:00 AM

CookingChannel - This aromatic, comforting dish is DONE in just 25 minutes! 🙌 Get the recipe for @chinghehuang's Red Curry Chicken… https://t.co/FLeUFysxxN
Retweet | Reply | Original Link   
5/12 @ 7:00 AM

CookingChannel - .@sunnyanderson loads up quesadillas with bell pepper, red onion and corn 🌽 Get the recipe: https://t.co/xgWO3jHUhQ https://t.co/EoSUQcJ1mU
Retweet | Reply | Original Link   
5/11 @ 7:00 AM

CookingChannel - This savory bread pudding works as well for brunch as it does for dinner 🧅 Get the recipe for @bflay's Caramelized… https://t.co/iMjP2NPKyg
Retweet | Reply | Original Link   
5/10 @ 10:00 AM

CookingChannel - Better-for-you French toast isn't just possible – it's DELICIOUS! 🍓 Get @melissadarabian's recipe:… https://t.co/Zp3gJNGr3Z
Retweet | Reply | Original Link   
5/10 @ 7:00 AM

CookingChannel - This nutty, sesame-topped noodle salad is SO easy to prep in advance! 👏 Get @chinghehuang's recipe for Radish and S… https://t.co/4eOxCSgehM
Retweet | Reply | Original Link   
5/10 @ 7:00 AM

CookingChannel - This nutty, sesame-topped noodle salad is SO easy to prep in advance! 👏 Get @chinghehuang's recipe for Radish and S… https://t.co/782wK9GBAh
Retweet | Reply | Original Link   
5/9 @ 7:00 AM

CookingChannel - Turn yogurt and granola into the ULTIMATE brunch dessert 😍 Get the recipe for @bflay's Greek Yogurt Creme Brulee:… https://t.co/Kqwfmup1DY
Retweet | Reply | Original Link   
5/8 @ 7:00 AM

CookingChannel - Happy Mother's Day, moms! 💖 We hope your day involves something as delicious as this creamy pie 😋 Get the recipe fo… https://t.co/P5urWydJ69
Retweet | Reply | Original Link   
5/7 @ 7:00 AM

CookingChannel - Better-for-you French toast isn't just possible – it's DELICIOUS! 🍓 Get @melissadarabian's recipe:… https://t.co/5atMt5EQao
Retweet | Reply | Original Link   
5/6 @ 7:00 AM

CookingChannel - The star ingredient in @RogerMooking's perfectly marinated chicken wings? Peanut butter! 🥜 Get the recipe:… https://t.co/n4coIJtplw
Retweet | Reply | Original Link   
5/5 @ 7:00 AM

CookingChannel - Feelin' zesty 🍋 Get @Ellie_Krieger's No-Bake Lemon Icebox Bars recipe: https://t.co/PGNNyydj0x https://t.co/TgKaHbyhGJ
Retweet | Reply | Original Link   
5/4 @ 7:00 AM

CookingChannel - This aromatic, comforting dish is DONE in just 25 minutes! 🙌 Get the recipe for @chinghehuang's Red Curry Chicken… https://t.co/pqj7TQRz5m
Retweet | Reply | Original Link   
5/3 @ 7:00 AM

CookingChannel - These gooey marshmallow cookie bars are calling your name 🤩 Get @KelseyNixon's recipe and s'more amazing dessert id… https://t.co/NfdgN3qV0W
Retweet | Reply | Original Link   
5/2 @ 7:00 AM

CookingChannel - Fragrant, vibrant and SO easy to prepare! ✅ Get the recipe for @gdelaurentiis' Roman-Style Chicken:… https://t.co/Mxg0gTR5k8
Retweet | Reply | Original Link