Tulsa Opera Announces 71st Season, Era of Inclusion Sets Stage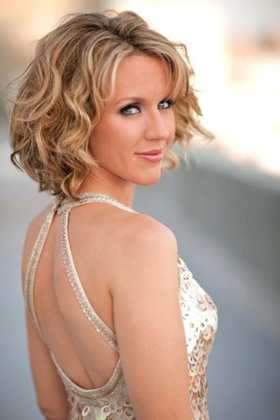 Tulsa Opera announces its 2018-2019, 71ST season, beginning an era of unprecedented inclusion on its stage.
As one of the oldest opera companies in America, Tulsa Opera has always served as an historic incubator of rising operatic talent. In 2018-19 the company steps up its commitment to casting without regard to ethnicity, gender or sexual orientation, in a season that includes three Latin American conductors and the U.S. operatic debut of female baritone Lucia Lucas. Says Artistic Director, Tobias Picker, "Making history, Tulsa Opera presents baritone, Lucia Lucas in her American operatic debut as a transgender woman. Lucia Lucas' appearance here will mark the first time a trans woman has performed a principal role on the operatic stage in the United States. In the coming season we will also bring home artists whose stars rose in Tulsa and now shine throughout the world."
After a two-season hiatus, the 2018-19 season returns to three fully staged opera productions. Opening in October with The Barber of Seville, followed by The Little Prince in February, and closing with Don Giovanni in May. Greg Weber, General Director, says "This is a season that reflects our community as well as our belief that opera is an art form to touch people from every walk of life - including children and families."
Beginning with Rossini's The Barber of Seville, a relentlessly madcap pursuit of love through twists and turns, hidden motives and true intentions, tenor Aaron Blake returns as Count Almaviva, an aristocrat who falls in love with the lovely Rosina, the niece and ward of Dr. Bartolo. Blake was last seen in Tulsa as Nadir in The Pearl Fishers demonstrating his "handsome voice and exceptional breath control" (Opera News). As the innocent Rosina, Tulsa favorite Sarah Coburn, "whose high-flying coloratura riffs are dazzling indeed" (The Seattle Times), embodies the true spirit of a Rossini heroine. Completing the love triangle is Oklahoman Peter Strummer, who plays "a delightfully pompous Dr. Bartolo ..." (A&E Classical).
The coy matchmaker Figaro, played by Steven LaBrie in his Oklahoma debut, schemes and disguises his way to help Almaviva win Rosina's heart. The Baltimore Sun says LaBrie is "... a lithe, handsome Figaro...[who] ...sang robustly, adding many a subtle nuance along the way." Mexican Roberto Kalb, the Resident Conductor at Opera Theatre of Saint Louis, brings freshness and command to the cast and orchestra.
The Little Prince by the prolific film composer, Rachel Portman, in February brings the enchanting tale of adventure, friendship and love in an adaptation of the much-beloved book by Antoine de Saint-Exupéry. A prince befriends a pilot (Will Liverman) whose plane crashes, and they take the audience on a magical journey of discovery. Liverman, "a mellow voiced and charismatic baritone ..." (The New York Times), and 2017 George London Award winner "is one of the most versatile singing artists performing today." (Bachtrack) Oklahoma natives Kristee Haney (mezzo-soprano) and Christine Taylor Price (soprano) round out the cast in the roles of The Fox and The Rose. Price, in her Tulsa Opera debut, began pursuing a career in opera after performing in the children's chorus of The Little Prince in Tulsa in 2006. Columbia native Lina Gonzalez-Granados has firmly established herself as a conductor, being named one of El Mundo's "Latino 30 Under 30." Her debut album "Estaciones" will be released in 2018.
Lucia Lucas, "the most prominent transgender singer in the opera world," will perform the title role of Don Giovanni, an infamous rogue, charmer, seducer and cheat whom everyone finds magnetically sexy and irresistible. Described as "...absolutely impressive, arguably one of the most powerful and beautiful baritone voices you could hear." (TheSideBalcony) Lucas advocates for transgender understanding and has been a permanent member of the Staatstheatre Karlsruhe, Germany.
Mozart's Don Giovanni blends a dazzling combination of stark human tragedy and poignant comedy, as Giovanni pursues the innocent Donna Anna played by former Tulsa Young Artist, Karlye Whitt. Says Picker about Whitt, "Tulsa Opera is honored to give Karlye Whitt her world operatic debut. Currently a member of the Tulsa Opera Young Artist Program, I believe Karlye is destined to be a major star." Soprano Pamela Armstrong returns to Tulsa as Donna Elvira. Armstrong, "her voice creamy from top to bottom" (New York Classical Review), joins Christine Taylor Price as Zerlina. Denni Sayers, who directed Tulsa Opera's critically acclaimed 2016 production of The Pearl Fishers, and whose work is described by The West Australian as "a triumph of finely integrated operatic art," brings this production to life alongside Uruguayan conductor Andrés Cladera.
The Barber of Seville performances are in the Tulsa Performing Arts Center, Friday, Oct. 19 at 7:30 p.m. and Sunday, Oct. 21 at 2:30 p.m. The Little Prince performances are scheduled at the Tulsa PAC for Friday, February 15, 2019, at 7:30 p.m. and Sunday, February 17, 2019, at 2:30 p.m. Don Giovanni performances are in the Tulsa PAC on Friday, May 3, 2019, at 7:30 p.m. and Sunday, May 5, 2019, at 2:30 p.m.
Current Tulsa Opera season ticket holders may now renew their subscriptions. New season tickets will be available beginning June 6, 2018. New subscribers may act now to be placed on the priority list for access to the best seats available once they go on sale to the public. Season tickets range from $90 to $273, include all mainstage shows and all associated fees. For additional information, visit tulsaopera.com or call 918-587-4811.