Sarasota Youth Opera Will Warm Hearts With Benjamin Britten's THE LITTLE SWEEP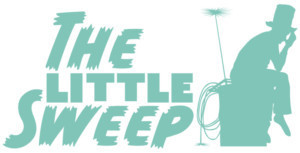 On November 3rd and 4th, Sarasota Youth Opera will present a revival of their acclaimed production of Benjamin Britten's charming opera The Little Sweep, last seen in 2013. The Opera will be preceded by a prologue created especially for Sarasota Youth Opera by conductor and Youth Opera Music Director Jesse Martins and stage director Martha Collins (Rootabaga Country, The Secret World of Og).
The Little Sweep - a morality tale with a relevant message for today's world
Set in early 19th century Boston, The Little Sweep is an enchanting story with a positive message that's all about inclusion and collaboration. Little Sammy the chimney sweep is sold into service by his impoverished family and bullied by the mean old sweep-master. Little Sammy finds himself imperiled in his dangerous and dirty job, cleaning the chimneys in a wealthy family's home. In the end, a group of kind and ingenious children-aided by their young governess-save the day. The opera will be performed in English, with English titles displayed above the stage. The run time, including the prologue, is approximately 70 minutes, making the length perfect for families with children.
There are 90 children in the cast of The Little Sweep, with three of the adult roles played by members of the Sarasota Opera Studio Artist and Apprentice Artist programs. All aspects of the production-including lighting, costumes, sets, scenery, props, wigs, and makeup-are provided by the professional staff of Sarasota Opera, giving Youth Opera members a remarkable opportunity to work alongside experienced experts.
British composer Benjamin Britten wrote the opera especially for the voices of children. The composer was devoted to the idea of educating youngsters in the musical arts, and in another of his works-The Young Person's Guide to the Orchestra-introduced millions of young audiences to classical music and the distinctive sound of each orchestral instrument.
In addition to the opera, the production includes a prologue that explains how an opera is conceived and produced, along with supporting content related to The Little Sweep. The audience can see the sets change before their very eyes. Every member of Sarasota Youth Opera is involved in this prologue, created by Youth Opera Music Director and conductor Jesse Martins and Sarasota Youth Opera stage director Martha Collins.
Sarasota Opera is proud to partner with Embracing Our Differences to bring students and teachers from Sarasota and Manatee Counties to a special school-time matinee of The Little Sweep on Monday, Nov. 5 at 10:30 AM. Participants will be invited to join the cast in song during the last musical number of the show. Materials to help prepare students for their Sarasota Opera debut are included in an educational resource guide distributed to teachers. This special matinee is being provided at no cost to schools (transportation provided courtesy of Embracing Our Differences & tickets provided courtesy of the Sarasota Opera).
The Little Sweep by Benjamin Britten
Sung in English with English titles displayed above the stage?
November 3, 2018 at 5:30 pm, and November 4, 2018 at 12:30 pm
A Sarasota Youth Opera production
Ticket Information
Family Pack tickets (up to 2 adults and 4 children) are only $65 and are available by phone at (941) 328-1300 or in the Sarasota Opera Box Office at 61 N. Pineapple Avenue, Sarasota, FL 34236.
Individual tickets are $15 for children, $30 for adults, and can be purchased at sarasotaopera.org and in the Sarasota Opera Box Office. For more information, contact the Box Office at (941) 328-1300.
ABOUT SARASOTA YOUTH OPERA
Since 1984, Sarasota Youth Opera has given thousands of young people an opportunity to experience opera first hand through participation in after-school choruses, Sarasota Opera mainstage productions, summer workshops, and fully staged Youth Opera productions. As the only program in the United States committed to presenting annual full-scale opera productions for young voices, accepting all who wish to participate regardless of skill level or ability to pay, Sarasota Youth Opera is a national model for opera education.
Youth Opera Choruses: Beginning at age 8, singers are placed in one of two chorus levels. Each chorus provides a setting for everyone to participate and progress at their own level as they gain greater skills and experience. Selections performed are made up of classical music, which includes opera and choral pieces in different languages. The choruses perform throughout the community in formal concerts and outreach events.
Opera Mainstage Season: Members of the Youth Opera are selected to join Sarasota Opera's Winter Festival season, appearing in the mainstage children's chorus, as supernumeraries (extras who perform non-singing roles) and for special roles written by the composer for children's voices. In recent seasons these have included roles in La bohème, Tosca, Carmen, and--in the upcoming 2019 Winter Festival-The Magic Flute and Turandot. Singers are involved in the complete production process - from early music and dramatic rehearsals to performing alongside opera professionals.
Youth Opera Productions: Part of Sarasota Opera's commitment to young people includes the commissioning of new operatic works written for children and young adults. Six new works have been presented as part of this mission: Deadline (1989), Polly Pen's Her Lightness (1993), Tom Suta's Eye of Ra (1998), John Kennedy's The Language of Birds (2004), Daron Hagen's Little Nemo in Slumberland (2012) and Rachel J. Peters' Rootabaga Country (2017). Members take part in the making of each opera, complete with professional staging, costumes, lighting, sound, and orchestral accompaniment.
Related Articles View More Opera

Stories
More Hot Stories For You