Photo Flash: New York City Opera Presents BROKEBACK MOUNTAIN
Following the success of last season's production of Péter Eötvös's Angels in America, New York City Opera presents Charles Wuorinen's Brokeback Mountain as the second installment in its annual LGBT Pride Series. Annie Proulx, author of the original short story that also inspired the 2005 blockbuster film, created the opera's libretto. Jacopo Spirei directs the production which premiered in 2016 at Salzburger Landestheater. Conductor Kazem Abdullah leads the New York City Opera Orchestra. The production marks the American premiere of the opera which was commissioned by City Opera in 2008. Four performances of Brokeback Mountain will be presented at the Rose Theater at Jazz at Lincoln Center on May 31 and June 4 at 7:30 p.m., June 2 at 2:00 p.m., and June 3 at 4:00 p.m.
New York City Opera's Pride Series celebrates LGBT culture and contributions through operas that explore LGBT identity, relationships, and the continuing struggle for civil rights. The company will host events throughout the city to promote the initiative and production including a discussion with Pulitzer Prize-winner Charles Wuorinen at the LGBT Community Center on May 21st. The UCross Foundation, a Wyoming artistic community that counts both Charles Wuorinen and Annie Proulx among its alumni, will co-host this event and has scheduled its annual gala on June 5th to honor Proulx and coincide with the production.
Brokeback Mountain was commissioned in 2008 by then New York City Opera General Director Gerard Mortier who, following his departure from the company, brought the project to Madrid's Teatro Real for its world premiere. Composer Charles Wuorinen, inspired by the 2005 Ang Lee film, approached Pulitzer Prize-winning author Annie Proulx to obtain the rights to develop her short story into an opera. Proulx, in response, offered to write the libretto herself. Wuorinen traveled with Proulx to the mountains of Wyoming to better understand the story and its environs. They completed work on the opera in 2012 and it was premiered in 2014. After a successful run in Madrid, subsequent productions were mounted in Aachen and at the Salzburg State Theater. City Opera's production, which originated in Salzburg, features scenic design by Eva Musil, and a 26-piece orchestration adapted for the production by the composer.
City Opera General Director Michael Capasso says: "The outpouring of critical and public support for last season's New York premiere of Péter Eötvös's Angels in America was overwhelming, and I am delighted by the excitement that is already surrounding this production and the sustained enthusiasm for our ongoing LGBT Pride Initiative. After three successful productions in Europe, Wuorinen's Brokeback Mountain already holds a significant place in City Opera's legacy of nurturing groundbreaking American work, despite the fact that the piece has yet to have its American premiere. Finally bringing this important work to the City Opera stage is an important milestone in our ongoing effort to retain the company's place in America's cultural vanguard.
New York City Opera's production stars bass-baritone Daniel Okulitch as Ennis del Mar and tenor Glenn Seven Allen as Jack Twist. Okulitch, a leading figure in contemporary opera, created the role of Ennis at Madrid's Teatro Real in the premiere production directed by Ivo van Hove. Allen was last seen in City Opera's 2017 production of Respighi's La campana sommersa and was in the original Broadway cast of Adam Guettel's The Light in the Piazza. Returning to the role she created, soprano Heather Buck joins the cast as Ennis del Mar's wife, Alma Beers. She appeared at City Opera earlier this season in Miss Havisham's Wedding Night for Dominick Argento's 90th Birthday Celebration at Carnegie Hall. Mezzo-soprano, Hilary Ginther makes her New York City Opera debut as Jack Twist's wife, Lureen. Kristee Haney, Kevin Courtemanche, Jenni Bank, Brian Kontes, Christopher Job, and Melissa Parks complete the ensemble cast of eminent American artists.
Conducting the New York City Opera Orchestra and Chorus is Kazem Abdullah, former Music Director of the City of Aachen where he led the German premiere of Brokeback Mountain in 2014. A passionate advocate of new music, Abdullah led a notable performance of the New World Symphony's 2009 Ives In-Context Festival by special invitation from Michael Tilson Thomas and has led orchestras internationally including the St. Gallen Symphony Orchestra, Berliner Kammerphilharmonie, Nürnburg Philharmoniker, Staatskapelle Weimar, Finnish Radio Symphony Orchestra, Helsinki Philharmonic Orchestra, and Orquesta Filarmónica de la Ciudad de México.
Jacopo Spirei directs this production after a successful run at the Salzburg State Theater in 2016. In 2013, he won the Audience Prize at the State Theater for Best Production and also directed Don Giovanni, Così fan tutte and Pilger von Mekka. His work has also been seen at the Wexford Festival, Theater an der Wien, Royal Danish Opera and Festival Internacional de Música in Cartagena.
New York City Opera presents four performances of Wuorinen's Brokeback Mountain May 31 and June 4 at 7:30 p.m., June 2 at 2:00 p.m., and June 3 at 4:00 p.m. at the Rose Theater at Jazz at Lincoln Center.
For more information, please visit: https://nycopera.com/brokeback-mountain/
Photos by Sarah Shatz.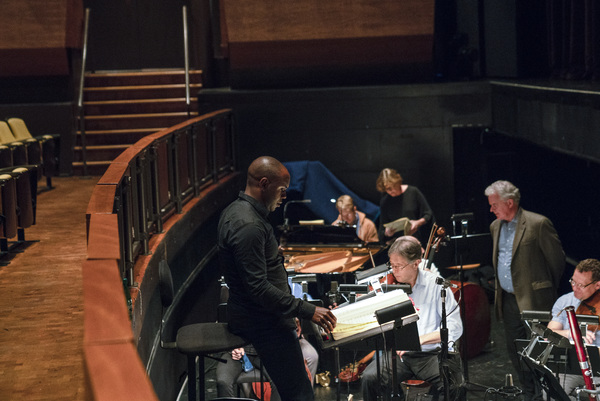 New York City Opera production of Brokeback Mountain

New York City Opera production of Brokeback Mountain

New York City Opera production of Brokeback Mountain

New York City Opera production of Brokeback Mountain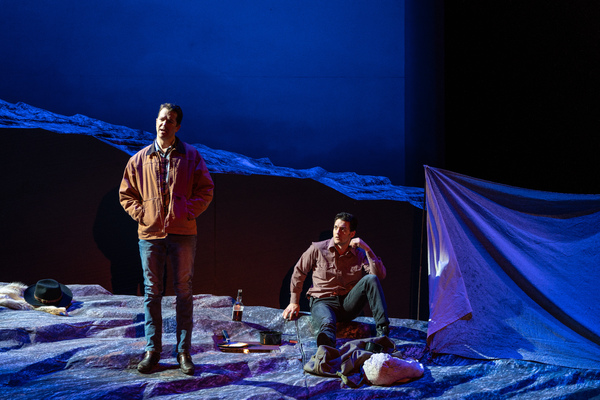 New York City Opera production of Brokeback Mountain

New York City Opera production of Brokeback Mountain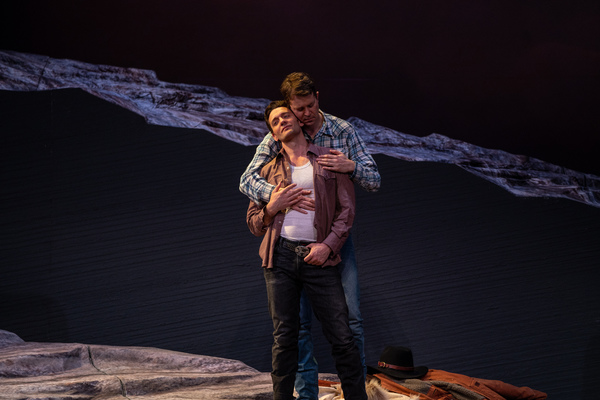 New York City Opera production of Brokeback Mountain

New York City Opera production of Brokeback Mountain

New York City Opera production of Brokeback Mountain

New York City Opera production of Brokeback Mountain

New York City Opera production of Brokeback Mountain

New York City Opera production of Brokeback Mountain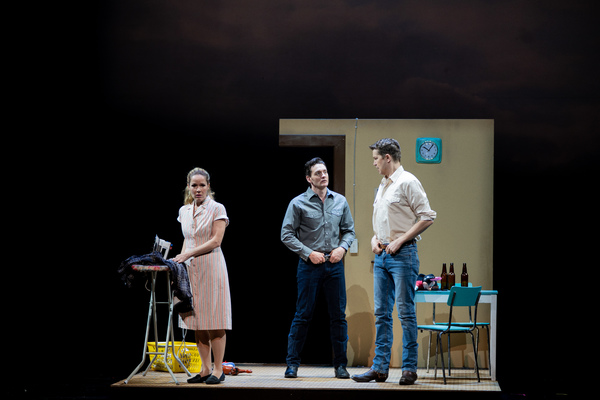 New York City Opera production of Brokeback Mountain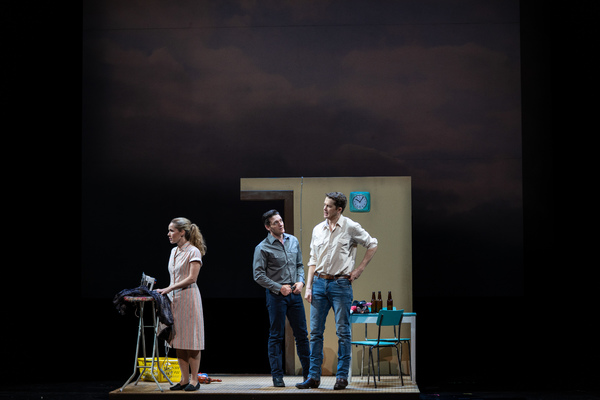 New York City Opera production of Brokeback Mountain

New York City Opera production of Brokeback Mountain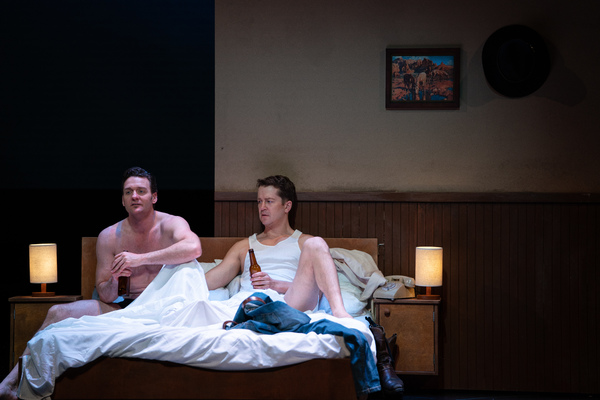 New York City Opera production of Brokeback Mountain

New York City Opera production of Brokeback Mountain

New York City Opera production of Brokeback Mountain

New York City Opera production of Brokeback Mountain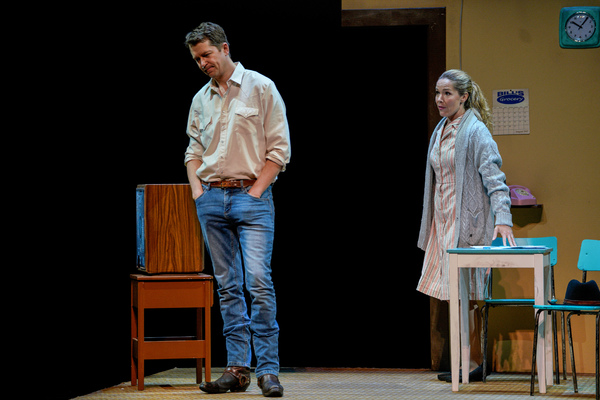 New York City Opera production of Brokeback Mountain

New York City Opera production of Brokeback Mountain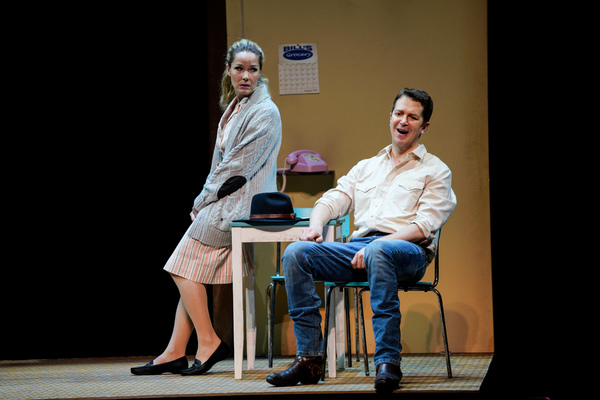 New York City Opera production of Brokeback Mountain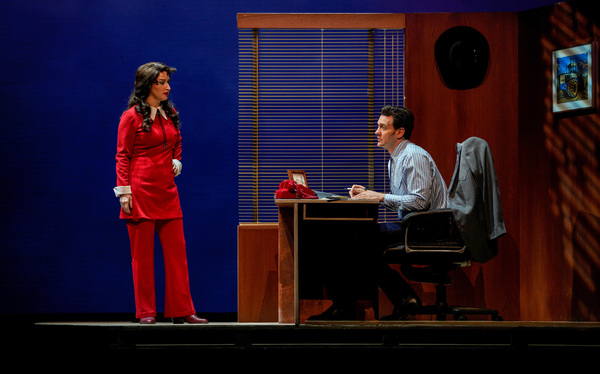 New York City Opera production of Brokeback Mountain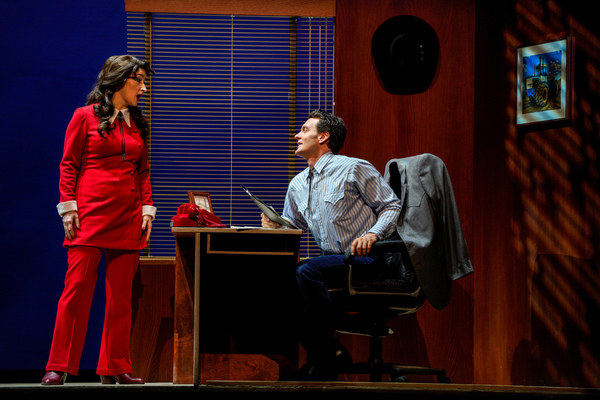 New York City Opera production of Brokeback Mountain

New York City Opera production of Brokeback Mountain

New York City Opera production of Brokeback Mountain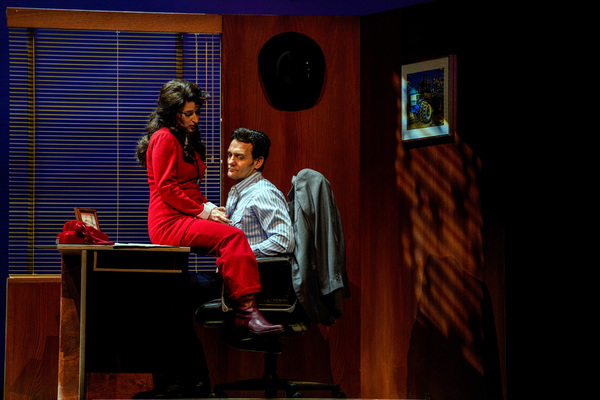 New York City Opera production of Brokeback Mountain

New York City Opera production of Brokeback Mountain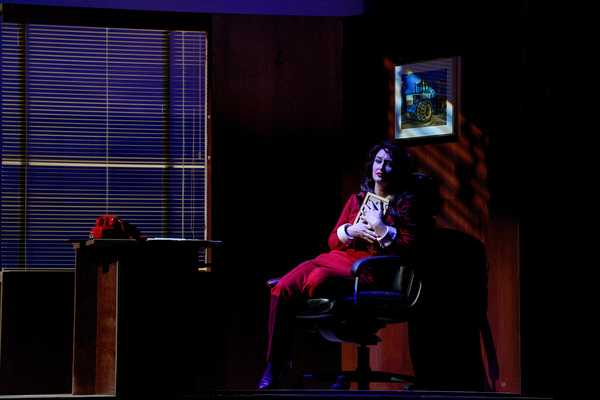 New York City Opera production of Brokeback Mountain

New York City Opera production of Brokeback Mountain

New York City Opera production of Brokeback Mountain

New York City Opera production of Brokeback Mountain Music Charles Wuorinen U.S. Premiere Daniel Okulitch Ennis del Mar Glenn Seven Allen Jack Twist Heather Buck Alma Beers Hilary Ginther Lureen Conductor Kazem Abdullah Director Jacopo Spirei Scenery and Costumes Eva Musil Lighting Design Susan Roth Hayes Hair & Makeup Design Georgianna Eberhard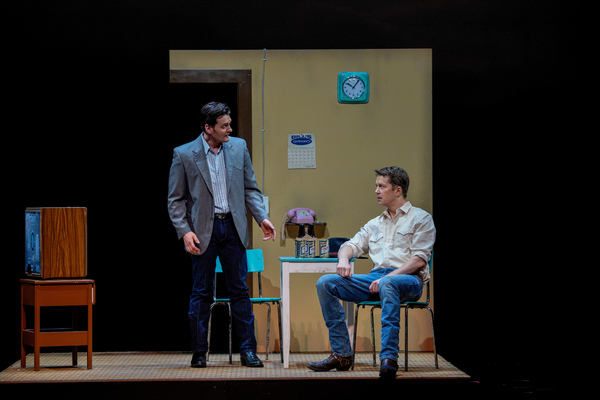 New York City Opera production of Brokeback Mountain Music Charles Wuorinen U.S. Premiere Daniel Okulitch Ennis del Mar Glenn Seven Allen Jack Twist Heather Buck Alma Beers Hilary Ginther Lureen Conductor Kazem Abdullah Director Jacopo Spirei Scenery and Costumes Eva Musil Lighting Design Susan Roth Hayes Hair & Makeup Design Georgianna Eberhard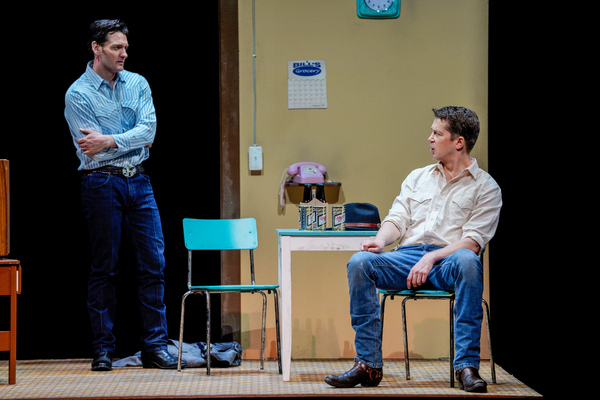 New York City Opera production of Brokeback Mountain

New York City Opera production of Brokeback Mountain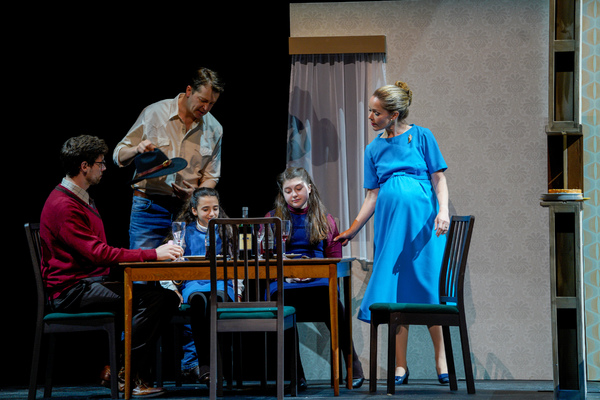 New York City Opera production of Brokeback Mountain

New York City Opera production of Brokeback Mountain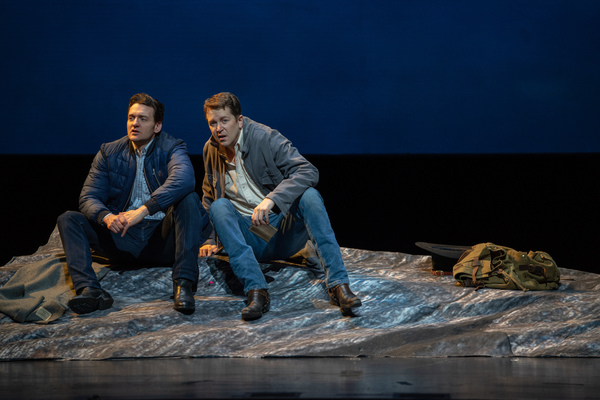 New York City Opera production of Brokeback Mountain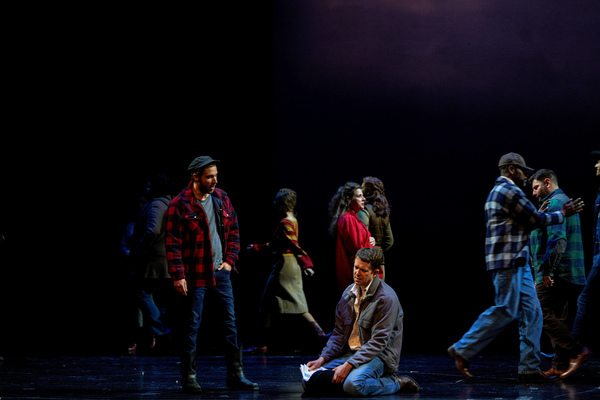 New York City Opera production of Brokeback Mountain

New York City Opera production of Brokeback Mountain

New York City Opera production of Brokeback Mountain

New York City Opera production of Brokeback Mountain
Related Articles View More Opera

Stories
More Hot Stories For You