Photos: Anna Netrebko Stars In TOSCA at The Met
BroadwayWorld has a first look at TOSCA at The Met starring Anna Netrebko. Check out photos of the cast in action below!
Sir David McVicar's "smashing new production" is "a grand triumph" (Huffington Post), offering a splendid backdrop for two extraordinary sopranos sharing the title role of the jealous prima donna: Sonya Yoncheva and Anna Netrebko. Vittorio Grigolo and Yusif Eyvazov alternate in the role of Tosca's revolutionary artist lover Cavaradossi, with Željko Lu?i? and Michael Volle as the depraved police chief Scarpia. Emmanuel Villaume and Bertrand de Billy share conducting duties
Puccini's melodrama about a volatile diva, a sadistic police chief, and an idealistic artist has offended and thrilled audiences for more than a century. Critics, for their part, have often had problems with Tosca's rather grungy subject matter, the directness and intensity of its score, and the crowd-pleasing dramatic opportunities it provides for its lead roles. But these same aspects have made Tosca one of a handful of iconic works that seem to represent opera in the public imagination. Tosca's popularity is further secured by a superb and exhilarating dramatic sweep, a driving score of abundant melody and theatrical shrewdness, and a career-defining title role.
The score of Tosca (if not the drama) itself is considered a prime example of the style of verismo, an elusive term usually translated as "realism." The typical musical features of the verismo tradition are prominent in Tosca: short arias with an uninhibited flood of raw melody, ambient sounds that blur the distinctions between life and art, and the use of parlato-words spoken instead of sung-at moments of tension.

Yusif Eyvazov as Cavaradossi and Anna Netrebko in the title role of Puccini's "Tosca." Photo: Ken Howard / Met Opera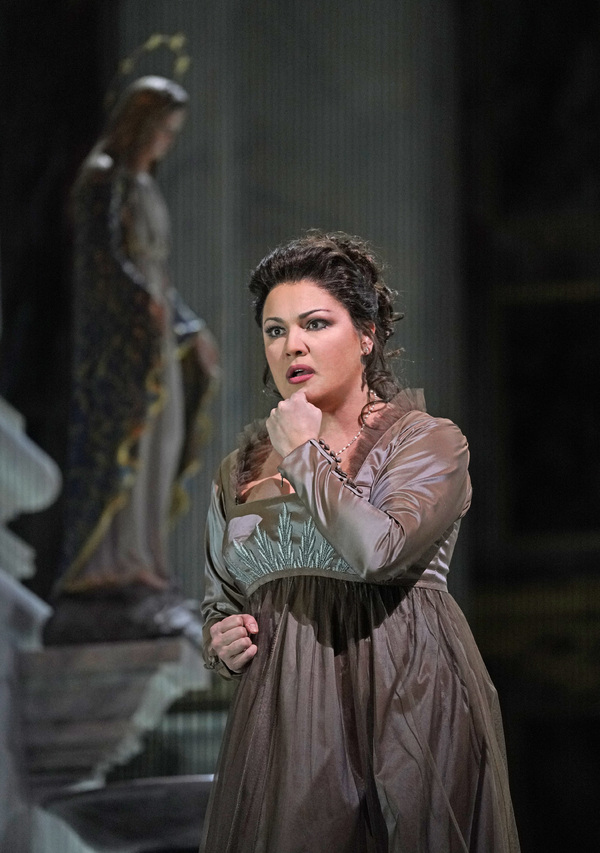 Anna Netrebko in the title role of Puccini's "Tosca." Photo: Ken Howard / Met Opera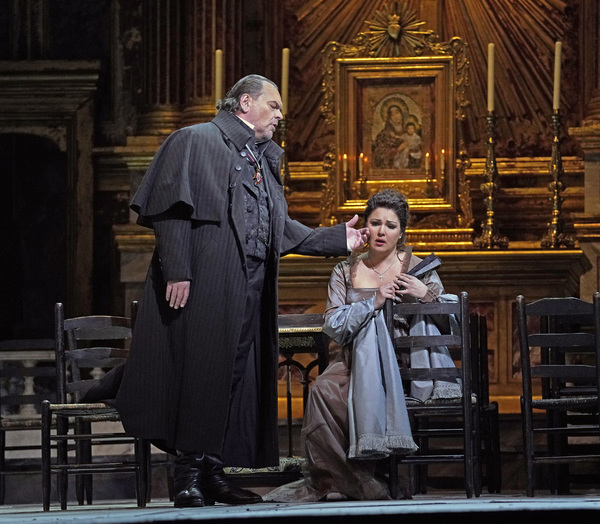 Michael Volle as Scarpia and Anna Netrebko in the title role of Puccini's "Tosca." Photo: Ken Howard / Met Opera

Anna Netrebko in the title role and Michael Volle as Scarpia in Puccini's "Tosca." Photo: Ken Howard / Met Opera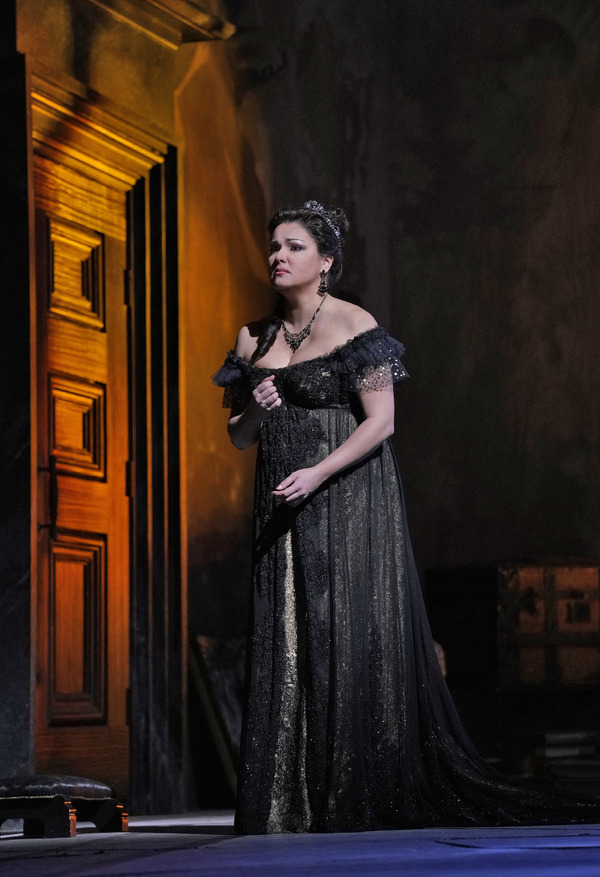 Anna Netrebko in the title role of Puccini's "Tosca." Photo: Ken Howard / Met Opera

Anna Netrebko in the title role and Yusif Eyvazov as Cavaradossi in Puccini's "Tosca." Photo: Ken Howard / Met Opera

Act I of David McVicar's new production of Puccini's "Tosca". Photo: Ken Howard/Metropolitan Opera