BWW Review: DON PASQUALE at Opera Studio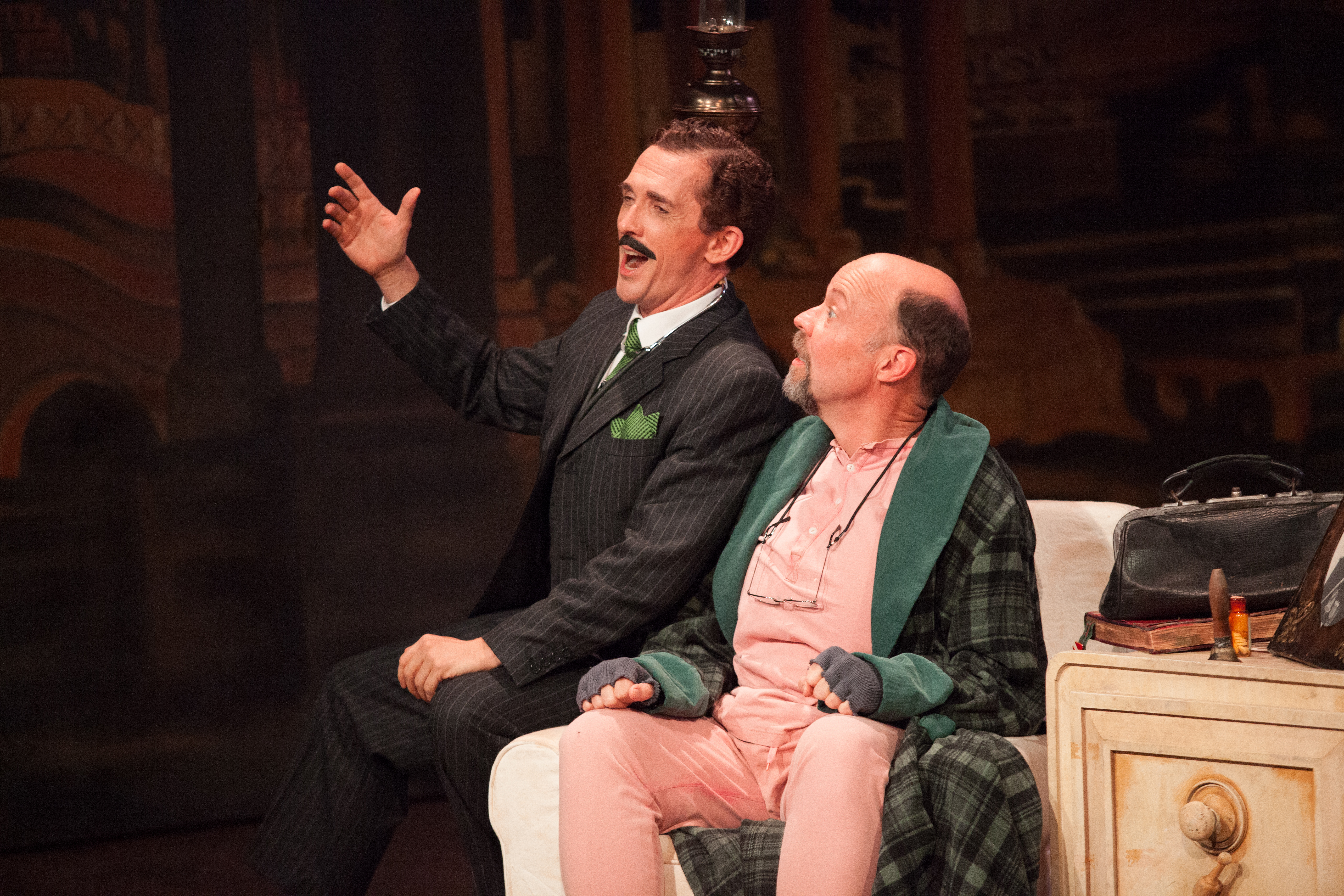 Reviewed by Barry Lenny, Saturday 7th October 2017.
Gaetano Donizetti
's comedy,
Don Pasquale
, had a wonderful outing this month, thanks to the State Opera of South Australia. Don Pasquale is angry that his nephew and heir, Ernesto, has rejected the wealthy and socially acceptable girl that he has chosen for him to marry. Ernesto has found his own love, Norina, of whom the Don disapproves as she doesn't fit his criteria. Pasquale has asked his doctor to help him find a young woman to be his own wife, so that he can have children and cut Ernesto out of the will. Pasquale, however, is pushing seventy, a miser, and thoroughly unpleasant. The doctor comes up with a plan, in conjunction with Norina, to confound Pasquale and enable Ernesto and Norina to marry. Director, Cath Dadd, has put together an hilarious production with a cast to die for, every one a fine singer and great comic actor, and Judith Branford has costumed the production in high style. Andrew Collis is a superb Don Pasquale, arrogant, devious and self-centred, at least, to begin with. He has no idea what is about to happen to him. Collis understands comedy and keeps us laughing at his Don as his world flies apart around him, with his new wife spending his money in all directions and cuckolding him. His rich bass-baritone is a joy to listen to. Brenton Spiteri, as Ernesto, is the epitome of the romantic Italian tenor, with a voice of the timbre that conjures images of the gondolier serenading the newlyweds, or the handsome young man below the balcony offering his undying love to the girl of his dreams. He embodies the role perfectly. Dr. Malatesta,
is sung by Jason Barry-Smith. Malatesta literally translates as bad (mala) head (testa) and is an Italian nickname for a stubborn, malicious, or treacherous person, a perfect name for the duplicitous and lecherous Doctor, particularly in the imaginative hands of Barry-Smith. Sarah-Jane Pattichis sings the role of Ernesto's intended, Norina, who masquerades as
Sofronia, the doctor's sister who has, he claims, just left the convent to come and marry Don Pasquale. She is sensational in the role, her 'Sofronia' running rings around the befuddled Pasquale. Her clear, bright soprano suits the role wonderfully but her acting even surpasses her singing. Nicholas Cannon, in a non-singing role as a servant, and David Cox, as a scruffy, light-fingered layabout, have a great comedic double-act going, with Cannon trying to keep Cox under control when he is conscripted by the doctor to play the part of The Notary, to administer a fake marriage between the Don and 'Sofronia', who is really, of course, Norina. A few members of the State Opera Chorus and numerous Elder Conservatorium Classical Voice students make up the chorus, and offer some excellent harmonies and individual characterisations, with plenty of choreography to go with it. The music is provided by the Chamber Ensemble of the Elder Conservatorium Symphony Orchestra, with everything under the control of that highly talented conductor, Luke Dollman. This is the second industry partnership co-production, last year saw a performance of Die Fledermaus, which is to become a full stage production later in October, and the value of this enterprise cannot be overstated. This current production, like that last year, sold out. Next time the company mounts one of these productions be sure to book early. Strauss's Die Fledermaus is a very popular opera buffo so, if you have not yet bought your tickets, hurry for some before they all go.