Feature: SAN DIEGO OPERA 2018-19 SEASON at the San Diego Civic Center, and More
The San Diego Opera's 2018-19 season will feature three grand operas at the city's Civic Center and three smaller-scale productions at other venues. Seasoned opera buffs are likely to fill the 3000-seat Civic Center for The Marriage of Figaro, Rigoletto, and Carmen. But elaborate three-hour productions are a hard-sell for inexperienced listeners, many of whom believe that 45-seconds is about right for "in-depth" news reporting. That's where the opera company's highly successful "Detour Series" of shorter and more contemporary-feeling performances comes in. The two operas in that series next season are an English adaption of Engelbert Humperdinck's Hansel and Gretel, and Three Decembers, a chamber work by Jake Heggie, one of today's most successful operatic composers. The Detour series and the season conclude with "One Amazing Night," a recital devoted largely to Puccini and Verdi.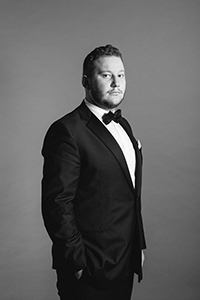 The Marriage of Figaro, Mozart's comic opera about an amorous count who wouldn't fare well in today's #MeToo environment, will star bass-baritone Nicholas Brownlee as Figaro, who fights to save his fiancé Susanna (Sarah Shafer) from Count Almaviva's lecherous designs. The count is played by baritone John Moore, and the countess by Metropolitan-Opera veteran Caitlin Lynch.
Rigoletto, Verdi's masterpiece of tragic revenge, features baritone Stephen Powell in the title role, coloratura soprano Alisa Jordheim as Rigoletto's naive daughter Gilda, and Scott Quinn as the amoral Duke.
Last season's Detour Series included a solid staging of Peter Brook's The Tragedy of Carmen, a shorter darker version of Bizet's famous opera. In 2019 Bizet's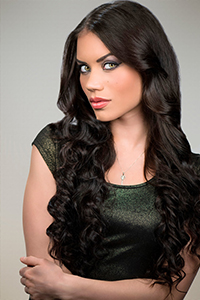 original music and orchestration return to San Diego with mezzo-soprano Ginger Costa-Jackson in the title role, tenor Robert Watson as Carmen's tragic lover Don José, baritone Scott Connor as toreador Escamillo, and soprano Sarah Tucker as Don José's spurned love Micaëla. The production is likely to remind me that, while watching last year's version, I wondered why anyone would want to revise the world's third most performed opera.
Next season's Detour series begins with Humperdinck's Hansel and Gretel. Not to be outdone by The Nutcracker, the production is one originally designed by the Vancouver Opera for the holiday season. Flying puppets, papier-mache masks, shadow art, bunraku (Japanese puppet theater) and more have been included so that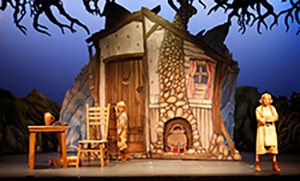 it is likely to appeal to the entire family. The opera will be sung in English (but still captioned) by soprano Sara Gartland as Gretel and mezzo-soprano Blythe Gaissert as Hansel.
The second Detour series production, Three Decembers by Jake Heggie, stars well-known mezzo-soprano Frederica von Stade as Madeleine, an aging Broadway actress long estranged from her two adult children. They are played by soprano Kristin Clayton, who created the role for the opera's premiere, and baritone Steven LaBrie. Von Stade has been a champion of contemporary composer Heggie, and last appeared in San Diego as Winnie Flato in his Great Scott.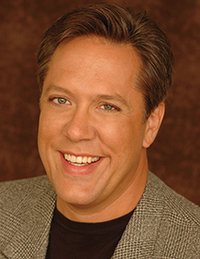 Baritone Stephen Powell, Rigoletto earlier in the season, returns to join soprano Ailyn Pérez for "One Amazing Night." The evening of favorite arias and duets is the final event in the 2018-19 season.
For more information about coming performances, including those remaining in the current season, visit the San Diego Opera website.
Photos courtesy San Diego Opera