American Lyric Theater Announces Six Artists Selected for Two-Year Fellowships in The Composer Librettist Development Program
Fellows include Jasmine Arielle Barnes, Johanny Navarro, and Alex Weiser; and librettists Joshua Banbury, Deborah D.E.E.P. Mouton, and Marcus Yi.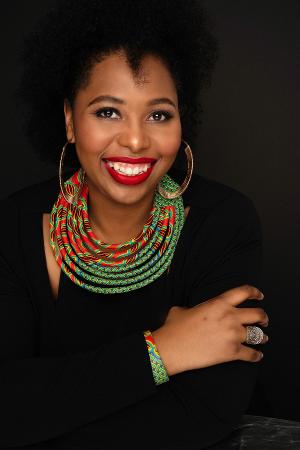 American Lyric Theater today announces that three composers and three librettists have been selected from over 200 applicants to join the Composer Librettist Development Program (CLDP) as Resident Artists this season. The artists selected for this prestigious fellowship are composers Jasmine Arielle Barnes, Johanny Navarro, and Alex Weiser; and librettists Joshua Banbury, Deborah D.E.E.P. Mouton, and Marcus Yi.
Launched in 2007, ALT's Composer Librettist Development Program (CLDP) is the most intensive mentorship initiative for opera composers and librettists in the country, with a highly credentialed faculty and proven track record for developing the skills of gifted artists, incubating successful operas, and fostering lasting collaborations. The CLDP has served as a model of innovation for other training and new works initiatives around the country but remains the only full-time program for both opera composers and librettists in the United States. Alumni of the CLDP are currently writing new works for The Metropolitan Opera, Houston Grand Opera, Los Angeles Opera, Pittsburgh Opera, Chicago Opera Theatre, Virginia Opera, The PROTOTYPE Festival, and many other companies.
The new CLDP artists will begin their fellowships in September of 2021. Artists accepted into the CLDP receive two years of professional mentorship and direct financial support as they develop their unique voices as writers for the opera stage.
To increase access and reduce barriers to participation for the program, ALT made two significant changes to the CLDP this season. Residency New York City is no longer required. Artists will travel to New York at ALT's expense for four in-person residencies during the 2021-22 season. The balance of the program will be made available virtually. Performances of Resident Artists' work in progress will continue to be produced live for New York City audiences but will also be available for viewing online. In addition, ALT will provide a stipend of $20,000 to each artist each year of their two-year fellowship to supplement their income and to help offset living expenses, while taking into account the intensity and workload of the program.
ALT's founder, Lawrence Edelson, explained that "unpaid residencies assume a certain degree of privilege in order for artists to be able to participate. Furthermore, we know that there are many exciting artists from diverse backgrounds with an interest in writing for the opera stage who do not live in New York City. If the pandemic has taught us anything, it has taught us that we can and must challenge the norms under which we've been operating and adapt to better serve the field nationally. The significant stipend, combined with a more flexible, hybrid program structure that combines virtual learning with in-person residencies, has opened the door to the CLDP for so many artists who otherwise would not be able to participate."
Leading up to the application period for the CLDP this year, ALT offered an 8-week virtual Opera Writers Symposium during the winter and spring, which spurred increased interest in the program. The symposium was designed to provide artists with taste of ALT's approach to the development of new operas and the training of composers and librettists. All of the symposium sessions were free, and significant resources were dedicated to ensuring that artists from racial groups historically underrepresented on the opera stage were aware of the opportunities available at ALT this season.
As a direct result of these efforts, applications to the CLDP increased by 53% this year, with a record 232 artists applying for the program. 50% of applicants were women, and 40% of applicants were BIPOC this season - doubling previous years' averages of 20%. Of the 6 new artists selected for the CLDP, three are women, and five are BIPOC - reflecting both the diversity and artistic excellence that are hallmarks of ALT's flagship program.
Applicants' portfolios were reviewed through multiple stages, including blind review of all applications, followed by an interactive process through which finalists had the opportunity to work directly with members of the CLDP faculty. Reviewers this season included Lawrence Edelson (Artistic and General Director, ALT); Kelly Kuo (Associate Artistic Director, ALT); Mark Adamo (composer/librettist and founding CLDP faculty member); Cori Ellison (dramaturg and founding CLDP faculty member); Afton Battle (General Director, Fort Worth Opera); Priti Ghandi (Artistic Director, Portland Opera); Timothy Long (Music Director of Opera, Eastman School of Music); Andrea Puente Catán (Director of Hispanic Initiatives, San Diego Opera); Monica Thakkar (Director of Artistic and Music Administration, Opera San José); and Adriana Zabala (Mezzo Soprano and Associate Professor of Voice, Yale School of Music).
Associate Artistic Director Kelly Kuo shared that "engaging prominent, diverse members of the opera community in the blind review stage was crucial to the integrity of our selection process. As ALT has recently changed to a shared leadership model, we felt that it was important to further build upon our commitment to diversity and racial equity by inviting individuals with different backgrounds to evaluate the candidates applying for the CLDP. It is gratifying to see that both the outside panel and members of the CLDP faculty came to similar conclusions about the top applications and that the finalists clearly represent the diversity of contemporary American society."