| | |
| --- | --- |
| BIO: A BRIEF TIMELINE OF THE GIFT 1994 The Gift is formed by teenagers: Nuno Gonçalves [keyboards], Sonia Tavares [vocals], John Gonçalves [bass and keyboards], Miguel Ribeiro [guitar, bass]. 1996 Release a "Digital Atmosphere" a six track enhanced CD featuring interviews and videos to the press to great acclaim, 30 city Theater tour to largely sold-out audiences. 1998 Release "Vinyl", which is named Album of the Year by Portugal's Diário de Notícias newspaper. 1999 Opens for The Divine Comedy in Lisboa. The "Vinyl Tour" begins end ends with 80 shows. Single "Ok! Do You Want Something Simple?" wins awards and Vinyl eventually goes platinum at 35,000+ units - a first for a debut record of an independent band. Perform for first time abroad Paris and MIDEM. 2000 Vinyl era ends and simultaneously release photo book A Single Diary , by Ana Pereira, and the video "Single Hand Camera Documentary" , Gonçalo Covacich, and documentary pieces on the Vinyl Tour. In June embark on mini Tour abroad : Germany -Expo 2000 ,Macau, Paris. 2001 Represent Portugal at the Eurosonic Festival in the Netherlands. Begin recording "Film" - The band enlists Daniel Howard (drummer /Cinematic Orchestra), a string orchestra conducted by Gavin Wright (Nick Cave, Massive Attack) and producer Howie B,[U2, Björk]. "Film" premiers Leiria and the beginning of the Film Tour throughout Portugal begins "Film" goes gold and The Gift win several awards for its videos ("Waterskin" and "Question of Love" – the album's first 2 singles). Film eventually sells over 25,000 Units. 2002 SxSW, Paris, Popkomm, Musikfest Am-Ring, Barcelona, Prague, Madrid New York. Perform Manchester Mad Remixers concerts, a project created for the "24 Hour Party People" film's premiere, which features The Gift together with Rodrigo Leão and Pedro Oliveira recreating songs from Joy Division, New Order, The Stone Roses and Happy Mondays. 2003 The Gift is The Opening band for The Flaming Lips' "Yoshimi battles…" Tour and Cousteau. The Gift spends the year abroad and perform in over 50 venues in Spain [ Barcelona, Madrid, Bilbao, Vigo] USA New York, Philadelphia, Los Angeles, Boston, San Diego, London and Caracas, amongst others. In December 2003, perform for the recently launched Portuguese MTV, record one of the first MTV Portugal and later MTV Live in Milan. 2004 10 year anniversary. Sonar 2004 Festival, Barcelona. Release the double album AM-FM" selling more than 35,000 copies. The Gift returns to the stage with the AM-FM Tour. 2005 MTV European Awards – Best Portuguese Act – End year with 2 No1 Singles. 2006 Brazil, Rio de Janeiro, São Paulo, Curitiba and Recife Festival "Porto Musical". Perform with M.I.A. n Popkick Release "Fácil de Entender' Their first live album. Sells 25,000 units. 2007 The Gift shares the main stage of Super Bock Super Rock with Arcade Fire, Bloc Party, Klaxxons and Magic. 2008 Nuno, Sonia and John work on side project Hoje: Amalia Hoje with fellow musicians Fernando Ribeiro [Moonspell] and Paulo Praça [Plaza]. 2009 Tour with Hoje's: Amalia Hoje. Amalia Hoje garners triple platinum status selling over 85,000 units and is the Portuguese runaway Album of the Year. 2010 Begin working on Explode. 2011 Explode released in Portugal and Spain March 2011 - US Release -September 2011. EXPLODE: A STORY "I remember the first time I met Sónia. My brother John and I were doing a small theater piece at the huge 12th century church in our little hometown of Alcobaça in Portugal. It was something to honor a person leaving for Africa to do missionary work. This girl appeared. A huge personality. Her voice boomed. She was five years old." - Nuno Gonçalves Sónia Tavares -- raven-haired, animated, striking, early-thirties, dead alert -- sits in a square in Lisbon drinking coffee as the casual evening slithers off into more serious nighttime. She is on her mobile phone to a New York journalist at the start of a hectic afternoon. Tavares is talking about The Gift, the most popular alternative band in her native Portugal and for which she is the lead singer. The band is a proposition that has existed as an unwavering constant in the lives of brothers John and Nuno Gonçalves, Miguel Ribeiro, and herself for the last seventeen years. "Most bands," she says, "grow up, they meet, and they become friends. We did the opposite: We were friends, then we started a band. For us, it is the foundation of everything. When events are going wrong -- when events are going very wrong -- the extreme basis of everything is our friendship. We are four heads, you know, and the head of Nuno, our composer, can be complicated, because he knows exactly what he wants. But we all have a main purpose, and it is The Gift." "Tight unit, sounds like," the journalist says, "and for a long time." "The Gift is above all fights, all cries, all joy," Tavares says. "It is above everything." "Your voice," the journalist says, transitioning poorly, "it's deep." "I'm Portuguese," she says. "I speak loud and low. My voice is not frilly. In the past I was frustrated about that. I had to learn that we are what we are because we are all different. I always loved Portishead. But if I sounded like Beth Gibbons, then my work would recall hers, not be mine. I learned to find profit in my capabilities and in my limits. " "Who else were you a fan of, growing up?" the journalist says. "Male singers," Tavares says. "Not female singers. David Gans from Depeche Mode, definitely. I learned most from him, not from female singers. Actually, I don't really much like bands with girls singing -- one or two, but not many. " "I remember when I realized that John was my brother. I was two or three years old, and we were playing, like normal kids. Certainly then I never imagined that we could be partners in a band that I would call without hesitation our life project. When I was ten John introduced me to Joy Division. I thought it was one artist, a solo performer. 'I don't like that guy,' I said, 'that Joy Division.' But John knew Joy Division was a band. He was fourteen, I was eleven." -Nuno Gonçalves "Sónia studied anthropology, Miguel studied agriculture, I studied marketing, and Nuno studied media," John Gonçalves says to a portly Spanish guy, a fan of The Gift and eager to talk about the band, who has struck up a conversation with Gonçalves in the lobby of his Amsterdam hotel. As is the case with his other bandmates except his brother, who for the last two years has been a resident of Madrid, Gonçalves lives in Lisbon, the "little Paris" of Portugal out of which The Gift have pioneered the previously unprecedented idea of an entirely independent Portuguese alternative band. They have just released 'Explode', their latest album, and the portly Spanish guy wants to talk about The Gift. Gonçalves is in Holland to attend the 2011 Europa League football quarter-finals, to cheer on his long beloved Portuguese team; he is psyched to be booked into the same hotel as the players. Earlier today, Gonçalves shook the hand of the team's president. To call Gonçalves a super-fan hardly quantifies his enthusiasm. "And you are here because?" the Spanish guy says. "For twenty years now in June," Gonçalves says, "Miguel, Nuno, and I have followed our Portuguese team in the Euro Cup and the World Cup. For one month, we don't book anything. We are completely crazy about soccer. " Between those last three words, Gonçalves inserts emphatic periods into his speech; he mentions that his ambition is to own the Portuguese Europa League team one day. The Spanish guy, though, wants to talk music not sports business. "What are the Lisbon labels like?" he asks. "Our dream when we began was to conquer Lisbon," Gonçalves says, "because fifteen years ago it was impossible to be -- even to have -- a DIY band in Portugal. The whole notion would have been crazy, because the record companies in Portugal control everything. Lisbon is very far away from any link to the English or American music industries. We have all the majors distributing the albums -- Sony, Warner, whatever. We have built up to something like the release of 'Explode' in slow increments. We didn't begin in Lisbon, recall: We began in Alcobaça, which is a very, very small town with one claim to fame: the largest monastery in Europe." "What was it like there?" says the Spanish guy. "It was 6,000 people and a monastery," Gonçalves says. "One hour north of Lisbon -- two hours before the highway was built. We had nothing: One movie that was shown every week that everyone discussed, good or bad, until the next film arrived. No theater. Two TV channels only, with just the U.S. series 'Twin Peaks' -- the symbol of the modern world we craved and seemed denied -- which was the programming we all loved." "And that was it?" the Spanish guy says. "The monastery had a maniac house where people with mental problems lived. They would go out every day for two hours. There was one person who pretended he was a musician, another who was convinced he was Elvis Presley. We never thought these people were crazy in fact: They never did anything wrong, they just lived in their own never-land. There were three people in particular, always in the street together: two blind people and their guide. One day the guide died, and the trio never appeared again in public. My father, an engineer, once offered one of the crazy guys a jacket. I remember how excited he was. It's so important to us that no matter what happens with the success of The Gift we always have our feet in the ground." "I remember the first day I met Miguel. We were playing hockey, which in Portugal takes place inside and not on ice. He just appeared. How could I have known that that guy who just gets in the hockey ring would be part of this life project, playing guitar and always trying to do the best record of our lives. He had long curly hair. I thought, 'This guy has style'. I was five years old. Miguel was six or seven." - Nuno Gonçalves On this atypical weekend for Miguel he has traveled, for several complicated yet related reasons, from Lisbon -- where, like John and Sónia, he lives -- to Madrid; most weekends, he returns to Alcobaça, which for Sónia as well remains the world's best place. But this weekend Miguel is at Nuno's house in Madrid, and Nuno's wife and young daughter are out. The two old friends are talking about the flurry of interviews they have done recently in conjunction with the release of 'Explode.' John, who is in Los Angeles this weekend, phones, but he quickly tells Nuno something then rings off, as he is at LAX en route to Boston. "I was trying to explain to one American guy," Miguel says, "how the animal production I studied at university differs from being a veterinarian, or just raising livestock. I think it equates to corporate farm management. But I told him that if something were to happen to The Gift, animal production is what I would return to, given how I love it and would not want to join any other band." "Yeah," Nuno says. "One guy said to me, 'Your music on 'Explode' sounds experimental, but not like guys in white lab coats designed it, that it is out-there but earthbound and remembers the listeners' needs. I liked that. " "A girl talked about how we sound passionate," Miguel says. "I told someone that when I'm composing and producing that for me it is always like this could be the last track I ever do, that it is like 'OK, if I die right now, I have this anthem," Nuno says. "They talk about how 'The Singles' is twelve minutes long, sort of like several pop songs rolled into one gigantic one,' Miguel says. "It is twelve minutes long, you know..." "And how the verses and the choruses don't always come pop-pop-pop-powp" Nuno says. He grabs his lap-top and pulls up a page on the Web. "Here," he says to Miguel, "read this." Miguel looks at an online Q&A Nuno has done with a Spanish journalist. As Miguel reads, Nuno plays the piano: "Q: What is behind the sound of 'Explode'? A: "Basically, our music is counterintuitive this time. As a composer, I like to do things that I never did before, and I've never tried this way to write songs, to put like four songs in one, Here we have tried to do the opposite of what we have done on earlier records: If you like to use strings, let's not use strings; because the chorus is so powerful, let's delay its arrival intentionally." Miguel says that the interview seems pretty good. He says that, this time, he has ended up talking more about life and the Portugal debt crisis and so on rather than music itself. "Yes," Nuno says, "I mentioned saudade once. I said how the Portuguese word can mean 'I miss something, I miss someone, I'm not happy, and that generations after generations of Portuguese people have used the word, using this sense of, basically, the Portuguese blues, really. But I pointed out how there's the other part of that word that means 'I don't want to have that word in my life, I want to do other things, I want to explode and say to the world I'm living a very good life, I'm happy and I'm happy with my friends and I'm happy with my family and even if I pass through shit years or whatever, I really like this, I really like my job in this world,' The music means that, too." "I know," Miguel says. "Someone, I can't remember who, asked me how we had changed, through all these years. I said that earlier we were dreamers, because no one makes it in Portugal, not like we aspired to making it anyway, but that it's not just that we are not so much innocent anymore, but that we retain, I think, our most important original strength. And that is that we still are...four dreamers." | |
Latest Articles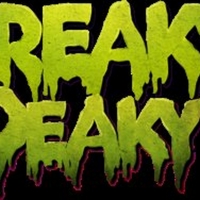 Disco Donnie Presents and Freaky Deaky Music Festival Announce Charity Initiatives
by A.A. Cristi - October 13, 2021
 In advance of its upcoming Freaky Deaky music festival in Baytown Texas on Oct 29 & 30th, promoter Disco Donnie Presents has donated $150,000 worth of tickets to veterans, first responders, and Gold Star families. The donations were made through non-profit foundations Vet Tix and 1st Tix....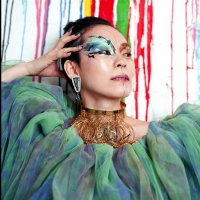 J-Pop Sensation Shihori Fuses Musical Eclecticism Into A Fluid Think Piece With New 'Mutation' Album
by A.A. Cristi - October 13, 2021
With each song a piece of art unto itself, J-Pop indie sensation Shihori's aptly titled new album, Mutation cleverly surmises her uncanny ability to fuse her eclecticism in music into a fluid think piece. ...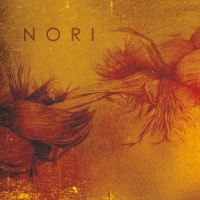 Neo Jazz Quintet Nori To Release Self-Titled Album
by Michael Major - October 11, 2021
Nori, the genre-bending Neo Jazz band has curated a collection of their favorite songs on their upcoming album. The new album will be available on vinyl with two new singles to be released to streaming platforms along with the songs from previous albums available for preorder now!...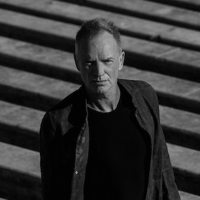 VIDEO: Sting Releases New Music Video for 'If It's Love'
by Michael Major - October 08, 2021
Sting releases the music video for "If It's Love," a track off his forthcoming album, The Bridge, set for release on November 19. ...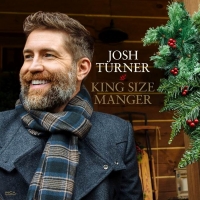 Josh Turner Releases Debut Christmas Album 'King Size Manger'
by Michael Major - October 08, 2021
The holiday project features fresh interpretations of beloved classics and introduces four originals, three of which were written or co-written by Turner. Plus, Turner is joined by his wife Jennifer and his four sons who sing on the holiday classic, "Have Yourself A Merry Little Christmas."...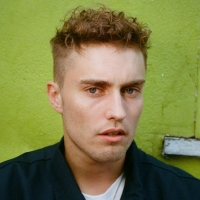 Sam Fender Shares New Album 'Seventeen Going Under'
by Michael Major - October 08, 2021
Leading to the release of Seventeen Going Under Sam has shared "Spit Of You," "Seventeen Going Under," "Aye," and "Get You Down"....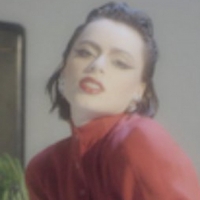 VIDEO: RIKI Shares New Music Video for 'Marigold'
by Michael Major - September 29, 2021
The gauzy, high-style video from the West coast new romantic icon was directed by Muted Windows and features the album's co-producer and track's featured vocalist Joshua Eustis....