Zac Greenberg Releases Cancer-Inspired Album 'Unexpected Journey'
Musician and composer Zac Greenberg has never had cancer, but he has seen the effects of it, having lost two grandfathers to the disease. Their ordeals inspired his new album "Unexpected Journey" (Almost Holden Records), a jazz-rock fusion concerto written in four movements: "Life," "Diagnosis," "Treatment" and "Beyond."
"Every cancer patient's experience is different, but there are similarities among them," Greenberg said. "This album tells a story that most patients can relate to, in terms of what they go through, with diagnosis and treatment."
The album is a recording of a live performance that occurred during a cancer fundraiser organized by Musicians for Health, a Cincinnati-based organization, which also produced the album. Performing on the album with Greenberg, who plays bass, are fellow New Yorkers Dave Engelhard (tenor sax), who is known for his work with the Zac Brown Band; Kevin Wunderlich (guitar); Amos Rose (guitar); and Bennett Eiferman (drums).
"Unexpected Journey" begins with a serene melody representing normal life, before exploding in a cacophony of discordant tenor sax and electric guitar riffs and licks. The sudden clash of musical styles is shocking, like a cancer diagnosis. As the music progresses, its rhythm becomes more cohesive and steady, as the patient settles into a routine. Then, it gradually speeds up, symbolizing a growing impatience with the monotony and discomfort of treatments. (See https://youtu.be/p1u_qB8vA6o)
Before composing "Unexpected Journey," Greenberg spent several weeks meeting with doctors and cancer survivors in Cincinnati, where his grandfathers lived.
"One of the things I heard echoing through all of my cancer research was how quickly and unexpectedly patients' lives change, once they are diagnosed," Greenberg said. "This piece of music is a study into the human reaction in the face of unexpected unknowns and mortality."
"Unexpected Journey" is available on CD Baby at www.CDBaby.com/cd/ZacGreenberg and other digital outlets. A portion of the proceeds will benefit cancer-related charities, including Susan G. Komen during October, National Breast Cancer Awareness Month.
Zac Greenberg will perform an album-release concert at Urban Artifact, 1660 Blue Rock St, Cincinnati, Ohio 45223, on Saturday, October 17, beginning at 8:00 p.m. No cover charge. All ages admitted. For information, call 513-620-4729 or visit www.ArtifactBeer.com.
Information about Zac Greenberg is available at www.ZacGreenberg.com.
Facebook: https://www.facebook.com/Zac-Greenberg-105867532796993/timeline/?ref=hl
Twitter: @Zac_Greenberg
More Hot Stories For You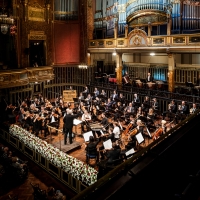 Budapest Symphony Orchestra, Machine De Cirque And More Come To The Hylton Performing Arts Center Winter 2023

December 2, 2022

The Hylton Performing Arts Center continues its 2022-2023 season this January and February 2023 with exciting performances as part of Hylton Presents, Hylton Family Series, and American Roots Series, plus performances by Hylton Center Arts Partners, Mason Arts at the Hylton Center, and a lineup of workshops as part of the Veterans and the Arts Initiative.
---
Dave Stryker Organ Trio, Kurt Elling And More Coming Up At Birdland, December 6 - December 18

December 2, 2022

Get all the details on all of the exciting jazz programming at Birdland Jazz Club and Birdland Theater running December 6 through December 18.
---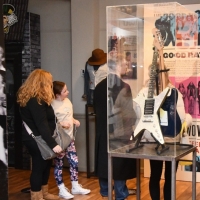 The Long Island Music & Entertainment Hall of Fame Now Open to the Public

December 2, 2022

The Long Island Music & Entertainment Hall of Fame has announced the Grand Opening of the non-profit organization's first physical facility, and Long Island's very first Hall of Fame, on November 25th, 2022, at 97 Main Street, Stony Brook Village, NY.
---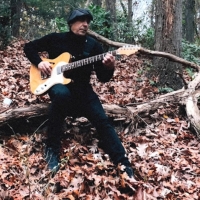 Singer Songwriter Mark Newman Announces New Single 'At The Border' And Live Performance Dates

December 2, 2022

Singer/Songwriter Mark Newman has released the new single 'At The Border' now available on Spotify and all the major music services.
---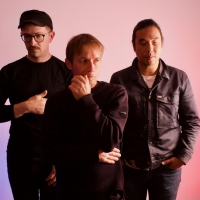 Sunday Morning Pay Tribute To Art Bergmann With Single 'Junky Don't Care'

December 2, 2022

Vancouver's Sunday Morning have just released their latest single with an a-side cover of Art Bergmann's Canadian punk classic Junky Don't Care and a b-side original called Explain the World.
---