Xavier Wolf Drops Video For CHECK IT OUT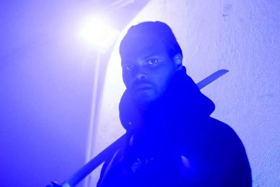 Today Xavier Wulf dropped visuals for his track "Check It Out" which premiered on Pigeons & Planes. The head bobbing vibe filled video allows fans to see Wulf performing to an energetic crowd and in turn showing who's in charge. Look out for Wulf on the Smokers Club Fest lineup happening April 28-29 in Long Beach, CA at the Queen Marry Ship & Park!
East Memphis native, Xavier Wulf, is from the underground hip hop scene where he has earned much respect since his days known as Etherwulf in the rap group, Raider Klan. He released his debut mixtape in 2012 titled "The Wolf Gang's Rodolphe." Parting ways with the group in 2013 to go a different direction with his music, he has created his own lane with a distinct sound. Wulf, once compared to Three 6 Mafia and Bone Thugs-n-Harmony in relation to his delivery style, has transitioned into a more melodic and nonchalant flow. He labels his style of music as punk rap. His track Philosopher's Throne was featured on Fox's series,Atlanta during season 1 episode 4.
Watch the video here: