Veteran Post-Pop Auteur Chandler Travis Releasing Rocking New EP With Catbirds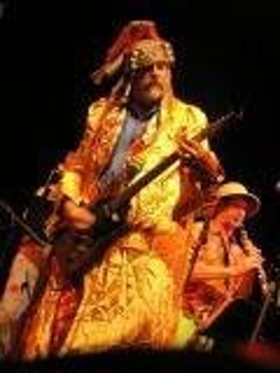 Suddenly, out of nowhere: What Th'?, a brand new Catbirds EP, featuring legendary New England post-pop auteur Chandler Travis, just in time for the holidays (and, you'll be relieved to know, it contains ABSOLUTELY NO CHRISTMAS MUSIC OF ANY KIND!)
This is really kind of a quickie, a little explosion, a minor disturbance... mostly live recordings, and some that are pretty lo-fi at that, but hopefully this will be a welcome blast of foul air for those of you out there who occasionally miss the sloppy, raucous energy and occasional inadvertent majesty of, for instance, the Incredible Casuals. Comprising four songs Catbirds rarely get to play live because they're apparently too noisy for regular humans, including two songs each by Chandler Travis (of the aforementioned Casuals and the Chandler Travis Philharmonic) and Steve "Woo Woo" Wood (the Freeze, the Greenheads), this is the Catbirds first official release in six years, though they'll embark on a proper full length shortly, as new material has never been the hold up...
There's even a video (!!) of the opening song, "I Want It", that we, of course, think is utterly fabulous, available right here!: https://youtu.be/BKhoGDip8M8
Meanwhile, "What Th'?"
Related Articles View More Music

Stories
More Hot Stories For You