Ray Brown Jr. Shines On New International Jazz Recording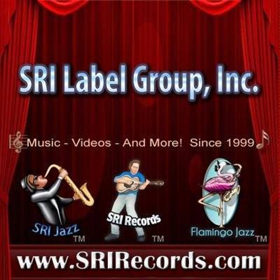 SRI Jazz is proud present a new album by Ray Brown Jr., cementing his place as one of the leading jazz vocalists performing today. Called a cross between Billy Eckstein and Al Jarreau, Ray Brown Jr. is the heir-apparent to the title of the best smooth jazz vocalist of our time and is the "Featured Artist" on the label's website http://www.srirecords.com
His new album is simply titled "This Is Ray Brown Jr.", as it showcases this superb artist as he glides through thirteen creative renditions of classic jazz and blues songs combined with Ray's warm and charming vocals making it this one of the best vocal jazz albums of the year.
Ray is one of those rare journeymen singers who, like his famous Mother (Ella Fitzgerald), is more at home performing than anywhere else. Most recently he has been working non-stop throughout Europe, Australia and the Ukraine (where this album was recorded) to sold out shows of adoring audiences with a terrific band of talented musicians who are thrilled to be working with this amazing artist.
"This Is Ray Brown Jr." was recorded at Fonia Recording Studios, Lviv, Ukraine during March & August 2017 with engineer Yuriy Melnik. Ray's band of veteran musicians included Yuriy Seredin on piano, Andrew Arnautoff on bass, Frank Parker on drums, Dimitry Kovalenko and Vlad DeBriansky (on loan from the American Music Academy) on guitars, Bogdan Humeniuk on saxophone and Andy Valentine on percussion.
"I've worked with some of the greatest names in Jazz and I've worked with Ray for many years and, as far as I'm concerned, this is Ray's best work. This album is the culmination of the talents of Ray Brown Jr. and his years of non-stop performing. The man just keeps getting better as he is never satisfied and always wants to improve. This album ranks up there with his critically acclaimed SRI Jazz duets album, Friends And Family," stated Shelly Liebowitz, veteran producer and label President.
SRI Jazz, SRI Records and Flamingo Jazz are all part of SRI Label Group, celebrating twenty years of providing quality, collectible Blues, Jazz, Country and Rock & Roll from major artists past and present. As one of the first websites on the internet to offer great new and collectible music, srirecords.com has established itself as a music pioneer on the internet. With industry veteran Shelly Liebowitz at the helm, SRI has strived to provide a standard of excellence in the world of music.
For additional information visit http://www.srirecords.com