NBC Sports Podcast Preview: This Week's Lineup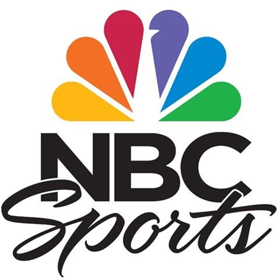 NBC Sports presents a new slate of podcasts this week featuring special guests and athletes -- including NBC Sports NASCAR analyst Dale Earnhardt Jr., Notre Dame head coach Brian Kelly, and NASCAR CMO Jill Gregory -- across numerous sports, shows, and properties.
Among the events and topics covered on this week's podcasts are:
NASCAR Championship Weekend featuring the Monster Energy NASCAR Cup Series Championship from Homestead-Miami Speedway, this Sunday, November 18 at 3 p.m. ET on NBC, NBCSN, NBCSports.com and the NBC Sports app.
The #3 Notre Dame Fighting Irish facing #12 Syracuse in college football this Saturday, November 17 at Yankee Stadium at 2:30 p.m. ET on NBC, NBCSports.com and the NBC Sports app.
New episodes of 18 podcasts will be available across all major podcast platforms throughout this week. Following is a sport-by-sport look at what's on tap:
NASCAR
The Mike Tirico Podcast: This weekly podcast features Mike Tirico's takes on the biggest news across the sports landscape, including the NFL and college football, as well as interviews with sports commentators and athletes.
- Among this week's guests: Dale Earnhardt Jr
- When: Thursday, Nov. 15
On Her Turf: Hosted by NBC Sports' Kathryn Tappen, the On Her Turf podcast welcomes a powerhouse guest each week who is a champion on and off the field and who motivates others to be the best versions of themselves. They talk about careers, what motivates them, how sports has impacted their lives, and lessons they've learned along the way.
- On this week's episode: Jill Gregory, CMO NASCAR
- When: Wednesday, Nov. 14
NASCAR on NBC: Host Nate Ryan interviews NASCAR stars and insiders each week. Nate also discusses the latest NASCAR news, including a weekly recap of races, and looks ahead to what's next in the sport.
- On this week's episode: Elliot Sadler - the Xfinity Series title contender who is entertaining the final two races of his career with a chance to win the championship reflects on the many twists and turns of his career and why he's found a home at JR Motorsports.
- When: Wednesday, Nov. 14

Monday Morning Donuts: NASCAR on NBC host Carolyn Manno and analyst Parker Kligerman break down each NASCAR race and examine the news of the weekend.
- On this week's episode: Playoff edition - Manno leads a discussion recapping the season's penultimate weekend at Phoenix and a lookahead to the Championship Weekend at Homestead-Miami Speedway.
- When: Tuesday, Nov. 13
NOTRE DAME FOOTBALL
The Mike Tirico Podcast
- Among this week's guests: Brian Kelly
- When: Thursday, Nov. 15
NFL
PFT PM: Mike Florio has conversations with top names and newsmakers in the NFL, while updating his fans on breaking news and story lines that take place during the day and preparing listeners for what is coming next.
- Among this week's guests: Stefon Diggs
- When : Multiple times per week

The Leisuremen: The Leisuremen podcast features popular personalities/producers Paul Pabst and Andrew Perloff, who bring their entertaining brand of humor, fun, and passion to listeners each week. The show touches on a wide range of topics that go wildly beyond sports - from food, drink, cars, travel, and money to how to properly wear plaid pants.
- On this week's episode: Struggling NFL teams; how an eight team college playoff comes to be
- When: Thursday, Nov. 15

Washington D.C.: Redskins Talk with J.P. Finlay: Led by Redskins Insider JP Finlay, along with Pete Hailey and Mitch Tischler, Redskins Talk provides a unique brand of expert analysis, casual conversation and humorous banter for Washington football fans.
- Among this week's guests: Exclusive one-on-one interview with Redskins head coach Jay Gruden.
- When: Multiple times per week
Boston: Quick Slants: NBC Sports Boston Patriots Insider Tom E. Curran is joined by former Pro Bowl linebacker and Patriots defensive captain Jerod Mayo to break down every game, plus talk about the issues on and off the field with the team.
- On this week's episode: Range of related topics
- When: Tuesday, Nov. 13

Philadelphia: Eagle Eye: NBC Sports Philadelphia Eagles' reporterDerrick Gunn is joined by former Eagle and Super Bowl ChampionBarrett Brooks, as they break down the key matchups, and discuss the key topics and issues surrounding the defending Super Bowl Champions.
- On this week's episodes: Gunn and Brooks give their thoughts on an embarrassing Sunday night loss to the Cowboys, including why the Eagles aren't fundamentally sound enough to be a good football team and should the blame be placed more on the coaching staff or the players? They also discuss how they see the team finishing this season.
- When: New episodes every Monday, Wednesday and Friday
SOCCER
The 2 Robbies: Robbie Mustoe and Robbie Earle discuss and dissect the top Premier League storylines of every match. Together, the former Premier League players and current NBC Sports analysts provide fans with top-class punditry on the most exciting soccer league in the world.
- On this week's episode: Mustoe and Earle will break down the massive clash between Manchester City and Manchester United.
- When: Monday,Nov.12
That's a Dive with Kyle Martino: Kyle Martino of NBC Sports takes a deep dive into some of the most debated topics bouncing around the soccer community.
- On this week's episode: U.S. Men's National Team Special Guest will help Martino dive into the three biggest stories trending in the soccer world.
- When: Wednesday, Nov. 14
BASKETBALL
College Basketball Talk on NBC Sports: Robert Dauster takes a look at everything happening across college basketball, including a weekly recap of action across the country and each conference, recruiting and looking ahead to the future of the sport.
- Among this week's guests: Dalen Cuff
- When: Multiple times per week

Pro Basketball Talk on NBC Sports: Kurt Helin and the team from ProBasketballTalk at NBCSports.com talk all things NBA basketball: news, analysis and even the ridiculous. Regular guests include NBA players and media members.
- On this week's episode: Jimmy Butler is in Philadelphia. Carmelo Anthony is in Houston, but not for much longer. And the Lakers have Tyson Chandler and a three-game winning streak - there is never a dull moment in the NBA. Kurt Helin welcomes in Eric Pincus, who covers the Lakers for Bleacher Report plus is a salary cap expert you have seen on NBA TV, to talk about it all.
- When: Wednesday, Nov. 14
BASEBALL
Chicago: White Sox Talk: Hosted by NBC Sports Chicago's trio of White Sox experts Chuck Garfien, Ryan McGuffey, and Chris Kamka, the White Sox Talk podcast provides fans with in-depth White Sox discussion on the hottest topics and latest breaking news all year long.
- Among this week's guests: Luis Robert has been a big story so far in the Arizona Fall League with a 14-game hitting streak, as well as being named the AFL "Player of the Week." Garfien chats with Robert's minor league hitting coach Charlie Poe, along with Mike Ferrin of MLB Network Radio about Robert's progress, along with White Sox reported pursuit of highly-coveted free agents Bryce Harper and Manny Machado.
- When: Thursday, Nov. 15
Chicago: Cubs Talk: Hosted by NBC Sports Chicago's Luke Stuckmeyer, Cubs digital reporter/producer Tony Andracki, along with special appearances by David Kaplan and Kelly Crull, the Cubs Talk podcast provides die-hard Cubs fans with detailed discussion on the hottest topics and latest breaking Cubs news throughout the year. In addition, fans can look forward to exclusive one-on-one interviews with Cubs players, coaches, front office execs, along with MLB media insiders from coast-to-coast.
- Among this week's guests: Wednesday's special guest is former Cubs GM/current NY Yankees special assistant to the GM Jim Hendry who offers up his thoughts on free agent landscape heading into the Winter Meetings, which include the highly-coveted Bryce Harper and Manny Machado.
- When: Wednesday, Nov. 14 and Friday, Nov. 16
ROTOWORLD
Rotoworld College Football: Rotoworld's podcast with Thor Nystromand Mark Lindquist covering the landscape of college football, with a specific focus on ATS and DFS.
- On this week's episode: Five favorite college football games against the spread
- When: Thursday, Nov. 15
Rotoworld Fantasy Basketball: Matt Stroup and Mike Gallagher have you covered from every angle. Joined by Steve Alexander, Ryan Knausand the rest of the Rotoworld crew three times a week they cover everything from the latest injuries, waiver wire pickups, DFS strategies and much more!
- Among this week's guests: Gallagher hosts the show with a focus on DFS strategy and advice; crew highlights recent trends and what they mean for fantasy rosters, while also previewing a big night of NBA action.
- When: Multiple times per week
Rotoworld Football: From fantasy implications to NFL draft analysis to major events, the Rotoworld Football staff has the NFL landscape covered. Listen as Josh Norris, Evan Silva, Roto Pat, Rich Hribar and Ray Summerlin meet three times each week to give their analysis and opinions on everything happening in the NFL.
- On this week's episodes: Summerlin and Hribar preview the TNF game between the Packers and the Seahawks; some of the top bets to make this weekend. Friday's episode includes Norris and Silva, the author of Rotoworld's Matchups column, Evan.
- When: Multiple times per week
Related Articles View More Music

Stories
More Hot Stories For You