Matthias Goerne's Final Performances as Artist-in-Residence at the New York Philharmonic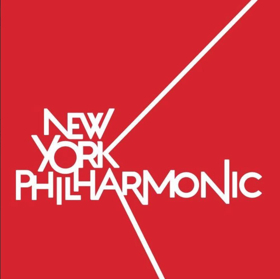 Music Director Jaap van Zweden will conduct the New York Philharmonic in John Adams's The Wound-Dresser, featuring baritone Matthias Goerne in his final appearance as The Mary and James G. Wallach Artist-in-Residence; Ives's Central Park in the Dark; and Brahms's Symphony No. 1, Thursday, March 21, 2019, at 7:30 p.m.; Saturday, March 23 at 8:00 p.m.; and Tuesday, March 26 at 7:30 p.m.
The Orchestra's concerts featuring John Adams's The Wound-Dresser will be complemented by a Nightcap concert on March 23, 2019, curated by John Adams and featuring the Attacca Quartet performing his music and works by composers whom he has championed, including Nico Muhly, Gabriella Smith, and Timo Andres, who will perform one of his own works. The Kravis Nightcap series presents six late-night, cabaret-style concerts curated by contemporary composers who engage in conversation about the music with host Nadia Sirota, The Marie-Josée Kravis Creative Partner. Taking place at the Stanley H. Kaplan Penthouse after select subscription programs, these events explore themes related to those Philharmonic concerts in a casual setting.
Leading up to the conclusion of Matthias Goerne's residency, the New York Philharmonic and 92nd Street Y will co-present a chamber music program on March 17, 2019, featuring Mr. Goerne; pianist Daniil Trifonov, who will be the Orchestra's Artist-in-Residence next season; and Philharmonic musicians. The program will feature a selection of Lieder by Schubert, Schumann, and Brahms; Eisler's Ernste Gesänge; and Brahms's Piano Trio No. 1.
Biographies
Subscription program: Jaap van Zweden, Matthias Goerne, New York Philharmonic
Chamber music: Matthias Goerne, Daniil Trifonov, Frank Huang, Michelle Kim, Cynthia Phelps, Cong Wu, Carter Brey, Nathan Vickery, Timothy Cobb
Nightcap: John Adams, Nadia Sirota, Timo Andres, Attacca Quartet
Single tickets for the subscription program start at $33; a limited number of $18 tickets for select concerts may be available to students within 10 days of the performance at nyphil.org/rush, or in person the day of; valid identification is required. Single tickets to the Nightcap performance are $25. Tickets to the 92nd Street Y concert may be purchased at 92y.org/event/goerne-trifonov or by calling (212) 415-5500. (Ticket prices subject to change.)
Tickets may be purchased online at nyphil.org or by calling (212) 875-5656, 10:00 a.m. to 6:00 p.m. Monday through Friday; 1:00 p.m. to 6:00 p.m. Saturday; and noon to 5:00 p.m. Sunday. Tickets may also be purchased at the David Geffen Hall Box Office. The Box Office opens at 10:00 a.m. Monday through Saturday, and at noon on Sunday. On performance evenings, the Box Office closes one-half hour after performance time; other evenings it closes at 6:00 p.m.
Related Articles View More Music

Stories
More Hot Stories For You