Massey Hall presents Mappe Of at Drake Underground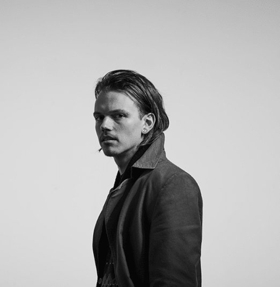 After a sold out Toronto show in 2017 celebrating his debut release A Northern Star, A Perfect Stone, and now with more than 3 million streams on Spotify, Massey Hall is pleased to present the Toronto return performance of Mappe Of on Friday, January 18, 2019 at the Drake Underground.
Mappe Of is a Canadian experimental musician whose ambience Consequence of Sound says "calls to mind the elegiac, near-heartbreak delicacy of acts like Bon Iver and Iron & Wine," while NOW Magazinesays "his meticulous arrangements and gorgeous melodies set him apart from the indie folk pack."
On A Northern Star, A Perfect Stone, the sonic architect uses haunting vocal textures, interstellar synths that intertwine with trumpets, violins, kalimba, autoharp, and Mappe Of's own intricate guitar playing. It's an ethereal avant-folk tour de force that belongs to no time or place.
The concert, much like the album, is a sonic world unto itself, an aural landscape steeped in experience and imagination.
Related Articles View More Music

Stories