Lost Bayou Ramblers Releasing Original Score To Film Doc Premiering On PBS 1/14
This coming Monday January 14, 10:00-11:00PM EST will see the television premier of RODENTS OF UNUSUAL SIZE - the documentary by award winning film-making team Chris Metzler and Jeff Springer (Plagues and Pleasures of the Salton Sea and Everyday Sunshine: The Story of Fishbone) and co-director Quinn Costello on PBS' Independent Lens series (check local listings: https://www.pbs.org/tv_schedules/). RODENTS OF UNUSUAL SIZE will be streaming at the Independent Lens website starting January 15 at http://www.pbs.org/independentlens/films/rodents-of-unusual-size/.
The film features a musical score performed by perversely progressive Grammy-winning Cajun traditionalists Lost Bayou Ramblers, composed and produced by singer/fiddler Louis Michot who founded the group with his brother Andre in 1999. Rodents of Unusual Size (Music from the Motion Picture) is being released by the Lost Bayou Ramblers March 29 and will be available via Bandcamp on CD, and all major streaming and paid download sites.
All the music that appears in the film was created especially for it with Michot composing 22 pieces, 21 new originals, primarily instrumentals, while a "Cajun Bounce" track was written by Bryan Webre. All selections were performed by the Lost Bayou Ramblers, and the score was engineered by Kirkland Middleton at WixMix productions in New Orleans, with additional engineering by Mark Bingham at Nina Highway in Henderson, and by Tony Daigle at Electric Comoland in Lafayette, Louisiana.
"As we began to consider potential musical collaborators for the film, Lost Bayou Ramblers was always at the top of the list given their reputation for pushing boundaries," say the filmmakers. "In telling a story about Louisiana we wanted the score to reflect the tradition and culture of the place, but also create its own unique soundscape as befitting a story about the invasion of these mysterious giant rodents. We went in with the desire to really experiment and create music with a distinct sound that matched the offbeat style of the film. The result was a unique soundtrack that was distinctly Cajun, but otherworldly."

"Composing the music for the film was a very natural process," Michot explains, "as the stories of the characters and their environment is vocalizing much of the same stories we tell through our music in Lost Bayou Ramblers. The nutria can almost be seen as a metaphor for oil industry's devastating effects on our coast line. The industry disrupted the balance that kept our marshes healthy and protected the coast from hurricanes and saltwater intrusion; the nutrias hastened the decline. This is now the fastest disappearing landmass on earth. The documentary's story is near and dear to me, and we try to convey the message through our music, of a beautiful state full of natural abundance which has supported Louisianans' way of life for centuries, disintegrating daily."
RODENTS OF UNUSUAL SIZE proved a film festival favorite throughout 2019 and won over 15 awards while screening on the festival circuit.
Produced by Tilapia Film the documentary takes us up-close into a large region south of New Orleans that survived hurricane Katrina and is now facing its latest threat-hordes of monstrous 20 pound rodents known as the nutria. Louisiana's coastal wetlands are one of the largest disappearing landmasses in the world and the voracious appetite of this curious and unexpected invasive species from South America is greatly accelerating coastal erosion, which in turn makes the area even more vulnerable to hurricanes. As the coastline disappears, the hunters and trappers, fishermen and shrimpers, storytellers and musicians that makes Louisiana a country unto itself are leaving en masse. Nonetheless, a stalwart few remain and are fighting back.
Through the offbeat and unexpected stories of the people confronting the nutria problem, the film confronts issues surrounding coastal erosion, the devastation following hurricanes, loss of culture and homeland, and the resilience of the human spirit.
Lost Bayou Ramblers' most recent album release is Kalenda which was nominated for Best Regional Roots Music Album in the upcoming Grammy Awards. Kalenda celebrates the complex history and cultural diversity of "Kalenda" - a Carribean dance, a Louisiana rhythm, a Cajun rock'n'roll song, and eventually a woman's name - that crossed both the black-white and Creole-Cajun divides in so many forms. The Ramblers channel those suggestive rhythms associated with the dance as producer Korey Richey (of LCD Soundsystem) masterfully incorporated new hues from his sonic palate into their arrangements. In both this release and their musical score for RODENTS OF UNUSUAL SIZE, the band stands at the crosscurrents of Louisiana culture by inhabiting the gray areas between Cajun and Creole as well as tradition and innovation.
More Hot Stories For You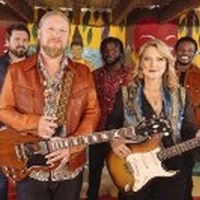 Tedeschi Trucks Band Stops At NJPAC March 2023

December 5, 2022

Tedeschi Trucks Band, America's premier rock-and-roll big band, touring in support of their new album, I Am The Moon, will perform live at New Jersey Performing Arts Center (NJPAC) on Thursday, March 23, 2022 at 8PM.
---
Celebrate A Cool Yule With Louis Armstrong Holiday Gifts And His First-Ever Christmas Album

December 5, 2022

When the world-renowned jazz icon Louis Armstrong (1901-1971) was on tour, he would always put up a small Christmas tree in the hotel he and his wife Lucille were staying. When they were home for the holidays, they would lavishly display their Corona Queens home with decorations, sing carols, recite The Night Before Christmas, and Armstrong sent friends his homemade holiday cards, made in his genius, down home style.  
---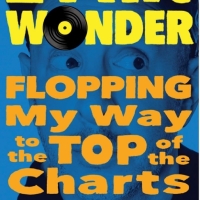 Multi-Platinum Songwriter/Producer Sam Hollander To Release New Book 21 HIT WONDER Tomorrow

December 5, 2022

On December 6th, songwriter and producer Sam Hollander will release his new book, 21 Hit Wonder, Flopping My Way To The Top Of The Charts on BenBella Books Inc., a true story about his adventures in songwriting.  In addition, Hollander will couple the release with a college speaking tour (dates below) and donating 100% of his proceeds to the charity Musicians On Call.
---
Mike Marshall, Edgar Meyer, George Meyer, And Bryan Sutton To Perform Together At The Moore Theatre  

December 5, 2022

Seattle Theatre Group (STG) welcomes American music masters Mike Marshall, Edgar Meyer, George Meyer, and Bryan Sutton to collaborate onstage for a special performance on January 23, 2023, at the Moore Theatre.
---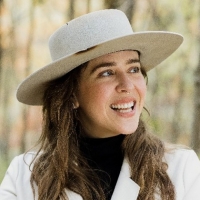 Serena Ryder Announced At KT Tunstall At Massey Hall, April 21, 2023

December 5, 2022

Massey Hall has announced an incredible double bill featuring the return of one of Canada's most acclaimed singer-songwriters Serena Ryder and debut of Grammy nominated Scottish Musician, KT Tunstall, Friday, April 21, 2023 on the legendary Allan Slaight Stage at Massey Hall.
---