HARIZ Releases New Single MORNING Today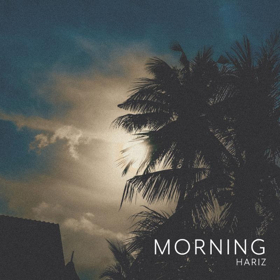 Pop newcomer HARIZ has officially released his brand new single "Morning" today. Featuring production by The MoonTonez, the pop anthem delivers bright melodies and nonstop energy. Idolator exclusively premiered the track yesterday HERE, praising it as an "emotional banger [that] should find its way onto endless playlists and hopefully pop radio." The song is available via all digital streaming platforms now HERE.
"To me, "Morning" is my realization of being in love," HARIZ said about his inspiration for the song. "Seeing someone when they first wake up, you see them in their purest, rawest form. No makeup, hair everywhere, before they've altered anything, and you find your person the most beautiful in that state. When you find that one person who wants to share that vulnerability, and loves you effortlessly, it's a priceless feeling. That's what "Morning" is about.
About HARIZ
21-year-old Los Angeles-based singer, songwriter, and multi-instrumentalist HARIZ touts clever lyricism, uplifting energy, and dynamic delivery. Backed by a lifetime of classical training and impressive instrumental chops, his three-dimensional approach movies bodies, provokes thoughts, and connects hearts as evidenced by millions of streams and a growing number of accolades.
After years of quietly sharpening a signature style, he became the 2016 recipient of the ASCAP Harold Adamson Lyric Award in Pop Music. A year later, he unveiled his breakthrough single "OVRBRD." It organically occupied real estate on top playlists and racked up over 3 million cumulative Spotify streams between the original version and the Zookëper remix in addition to receiving early acclaim from The Line of Best Fit, EARMILK, YourEDM, Dancing Astronaut, and more.
With several new singles and an EP on the horizon, HARIZ is set to make waves in 2019.