Grammy Winner Bramwell Tovey Joins the Rhode Island Philharmonic Orchestra & Music School as Artistic Advisor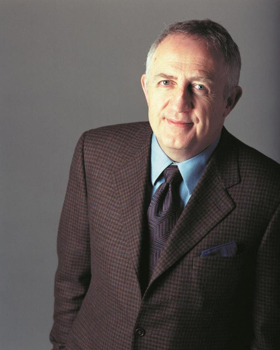 Grammy- and Juno-award winner and internationally acclaimed conductor, composer and pianist Bramwell Tovey joins the Rhode Island Philharmonic Orchestra & Music School effective immediately as Artistic Advisor. Described as the model of a modern orchestral maestro, Tovey's prolific career has earned him distinction on the stage, and in the classroom and community. He creates exceptional concert experiences, commissions and composes music for and of his community, and believes orchestras have a responsibility for providing and encouraging access to music education of the highest quality. Tovey is a true champion of connecting orchestras and the communities they serve.
These are values shared by the Rhode Island Philharmonic Orchestra & Music School, which is the largest fully integrated professional orchestra and community music school in the United States. The Rhode Island Philharmonic plays a vital role in the region as an inclusive, artistic body dedicated to engaging and enriching the lives of all who wish to learn, practice and hear music. Last year, Tovey joined the faculty of the Boston University School of Music as Director of Orchestral and Conducting Studies, bringing him to New England and making this uniquely consummate appointment possible.
"I'm delighted to accept the position of Artistic Advisor for the Rhode Island Philharmonic. I've greatly enjoyed my concerts with them and look forward to joining the Orchestra as it celebrates 75 years of music-making in 2019, and we commemorate the 250th anniversary of Beethoven's birth in 2020," Tovey said. "Three things caught my attention in Rhode Island. First and foremost, the devotion and commitment of the musicians led by concertmaster Charles Dimmick. Secondly, the wonderful Rhode Island Philharmonic Music School with its dedicated TEACHERS and inspirational dynamic and thirdly, the excellent Board under Robert Naparstek, President of the Board of Directors and the administration under Executive Director David Beauchesne, one of the most creative orchestra managers in America."
Tovey added: "The model created by the R.I. Philharmonic Orchestra and the R.I. Philharmonic Music School is unique in the United States and has proved a template for success in the 21st century. I'm looking forward to this new relationship in my career as I firmly believe, as does the Philharmonic, that we thrive only if we serve the communities in which we make music."
One of North America's most prominent conductors, Tovey was appointed Music Director Emeritus of the Vancouver Symphony Orchestra (VSO) following his 18-year tenure as its Music Director. Under his direction, the VSO toured Asia, Canada and the United States. In 2007, he won the Grammy for Best Instrumental Soloist Performance with Orchestra for a VSO recording of violin concertos by Barber, Korngold and Walton with violinist James Ehnes. In 2003, Tovey won the Juno Award for Best Classical Composition for his choral and brass work Requiem for a Charred Skull. He conceived and championed the VSO's School of Music, which opened in 2011 with Tovey in the role of Artistic Advisor. The VSO School has grown rapidly, increasing the orchestra's investment in education and its engagement with the community.
"We are thrilled and excited to welcome an artist of Tovey's stature with impressive global renown and achievements in orchestral performance and music education. He is a true and multifaceted artist-a brilliant conductor, composer and soloist-with unique experience in the creation of a community music school connected to an orchestra," said David Beauchesne, Executive Director, Rhode Island Philharmonic Orchestra & Music School. "He is a progressive thinker, and the perfect person to build on Larry Rachleff's legacy and shepherd our orchestra, school and community to new heights."
"I feel incredibly fortunate to be welcoming Maestro Tovey to the Rhode Island Philharmonic," said Charles Dimmick, concertmaster and search committee member. "He brings extraordinary musical depth and experience to our organization and is certain to be an inspirational leader for orchestra and audiences alike. The selection of such an esteemed and profound musician exemplifies the Philharmonic's continued commitment to excellence in music-making. It is with great pride in our orchestra and the selection process that I welcome him to the podium."
"Members of the Orchestra, faculty, management, staff and Board are excited about the potential for growth in the quality and impact of the orchestra and our education programs under the artistic leadership of Bramwell Tovey," said Marie Langlois, search committee chair and immediate past Board president. "We are all delighted that we've attracted a transformational leader to join our team."
Since 2016, Tovey has conducted the Rhode Island Philharmonic Orchestra on two successful occasions and has spent time working with students from the Music School. In November 2017, he led the Orchestra in a program that included Elgar's "Enigma" Variations, Brahms's Piano Concerto No.1 and Berlioz's Le Corsaire Overture.
Photo credit: Epix Studios
Related Articles View More Music

Stories