Gator Michaels Named President of Reviver Records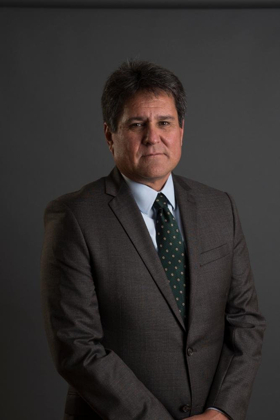 The Reviver Entertainment Group is thrilled to announce that Gator Michaels has been promoted to the position of President of Reviver Records. Gator, who joined the Reviver team in 2015, has quickly moved up the ranks in his tenure at the label and will continue serving as Executive Vice President / General Manager of The Reviver Entertainment Group in addition to his new role.
Reviver CEO David Ross states: "Gator is the consummate professional, and a superb executive. His deep relationships and years of experience have enabled me to grow the Reviver brand while Gator has focused on bringing in artist and publishing deals, all the while, keeping his eye on the day to day operations of Reviver."
"My time at Reviver has been the most rewarding of my career," says Gator. "I'm honored that David has put his trust in me to ensure the company continues to thrive."
After a decade-long radio career, Gator Michaels served as the GM for Young-Olsen & Associates and the Vice President of Promotion at Dreamcatcher Entertainment prior to joining Warner Bros. Nashville, where he earned the title of Senior Vice President. In 2010, Michaels went on to lead Davis Music Group as Executive Vice President/General Manager before founding his own promotions company, Instigator Entertainment, in 2011. He then became Vice President of Blaster Records in 2012.
Founded in 2011 by industry veteran David Ross, The Reviver Entertainment Group, LLC, home of Reviver Records (with offices in Nashville, New Jersey, Phoenix and Pennsylvania), boasts an artist roster that includes No.1 hit-maker/singer-songwriter Michael Tyler, veteran hit-maker and No.1 singer-songwriter David Lee Murphy, rising stars Tenille Arts, Aaron Goodvin, Haley & Michaels, Blackjack Billy, The Carter Family, John Carter Cash, Johnny Cash and the legendary Rock and Roll Hall of Famer (2009) Little Anthony.
Reviver Entertainment Group's divisions also include Reviver Label Services, Reviver Legacy, Reviver Publishing, Reviver Films, Reviver Management and Reviver Productions. For more information, please visit www.revivermusic.com.
Related Articles
View More Music

Stories