Dinolion's RASHOMON Premieres Via Atwood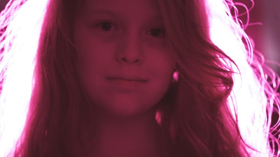 Dinolion is very pleased to announce that the short film Rashomon has made its world debut via Atwood Magazine. The film features fourteen actors and a who's who of the Houston music scene, including: Black Kite, Merel & Tony, Miears, Whit, Two Star Symphony, The Wheel Workers, Football, Etc., Pitter Patter, King Finn, Guilla, Danna, LIMB, Traci Lavois Thiebaud, and The Mustn'ts. The production team for Rashomon includes Jeromy Barber, James Templeton, Traci Lavois Thiebaud, Marcus Pontello, and Peter Zama.

Experience it here!

The Rashomon Effect describes a phenomenon in which a single event is given contradictory interpretations from the various individuals involved. Dinolion invokes this device from Akira Kurosawa's 1951 Japanese film, Rashomon, in their new multi-band music video narrative.

Dinolion, founded by Jeromy Barber and James Templeton in 2013, is a Houston based production company specializing in video, animation, and live creative content. Dinolion invites film and music lovers alike to step into the grey abyss of memory. Rashomon explores the clash between subjectivity and objectivity in human perception, memory, and recall in this ambitious film project.

Rashomon is also an unorthodox solution to the practical challenges of creating a high-end product on a small-scale budget. "We love music, and we support local music whenever and however we can. We found ourselves constantly turning down local band videos due to budget limitations. Using the structure of the film Rashomon, we consolidated the production and casting. We're excited that bands took us up on the opportunity, and we're happy to have a little budget to spend on the project. Everyone is winning." creator Jeromy Barber explains.

Dinolion's Rashomon ultimately brings artists together in a collaborative effort, which will encourage cross-promotion and connectivity across genres and mediums. "We wanted these local musicians to have a high-end music video for as little cost as possible, while also creating an ambitious, larger scale project that we hope will challenge the way musicians and creatives collaborate and express themselves through their mediums." creator Templeton adds.

Related Articles
View More Music

Stories
More Hot Stories For You