City Winery Chicago Announces Megan Mullally's Band, Eric Roberson, and More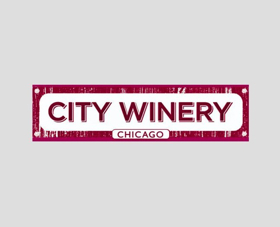 City Winery Chicago, 1200 W. Randolph Street, announces the return of Grammy-nominated independent R&B artist Eric Roberson and more. The following shows go on sale to the public on Thursday, January 17 at noon. All tickets will be available at citywinery.com/chicago.
Tuesday, February 19
$12/$15/$18/$22
Grammy-nominated musician Victor Garcia is best-known for his extraordinary trumpet talent. Beyond this, he sings and plays percussion, bass, and congas. His songwriting, arrangements and charts have led him to professorial positions at Roosevelt University, Loyola University, and the University of Illinois in Chicago. As a young talent, he has performed with some of the greats including Aretha Franklin, Arturo Sandoval, the Temptations, and more. Garcia has recorded on dozens of albums, three of them Grammy-nominated. He released his debut album, The Grind/The Groove, in 2018.
Sunday, February 24; 7:30 p.m.
$15/$18/$22/$25
Chicago's high energy World Music funk party band Funkadesi returns to City Winery. The ensemble blends their unique signature Indian styles - bhangra, Bollywood, Indian folk - with reggae, funk, and Afro-Caribbean grooves. The six-time winner of The Chicago Music Awards, Funkadesi has been lauded by critics and fans alike, even catching the attention of President Obama who noted, "Funkadesi really knows how to get a crowd going." Expect a mix of lush ambient sounds, paired with the band's signature diverse dance tunes.
Tuesday, March 26
$18/$20/$22/$25
Van Hunt, a Dayton, Ohio-born musician, made his way to Atlanta where he drew acclaim for his production efforts and crafty songwriting, featured on recordings by such diverse artists as Dionne Farris, Rahsaan Patterson, and Cree Summer as well as the platinum-selling soundtrack, Love Jones. His own self-titled debut album arrived in 2004, instantly establishing Hunt as a distinctive and original talent with its idiosyncratic melding of R&B, soul, funk, pop, and rock 'n' roll. Hunt received a 2005 "Best Urban/Alternative Performance" Grammy nomination for his breakthrough hit single Dust that was featured on his debut album. Hunt has released four other studio albums since, some of which reaching Billboard's Top 50 R&B/Hip hop and Heat Seekers charts, as well as "The Best Albums of 2011" by The New York Daily News, Chicago Tribune, LA Times, and a league of other music publications.
Sunday, April 7; 12 p.m.
GA $18 advanced seating/$22 day of show, plus $20 brunch buffet option
Story Jam is an exciting music-lit show that features Chicago's top storytellers, original songs written for each story, and a ten-piece band. The personal stories represent a range of cultural, racial, and individual experiences; and the band is comprised of some of Chicago's best musicians. Stephanie Rogers is producer-songwriter.
Tusk - The Ultimate Fleetwood Mac Experience
Sunday, April 7
$32/$35/$38/$45
Tusk covers all the great hits of Fleetwood Mac, which has featured the talents of Mick Fleetwood, Christine and John McVie, Lindsey Buckingham, Stevie Nicks and others over the years. The five seasoned, well-respected musicians comprising Tusk have been making music together in various combinations and styles, in original outfits and in cover bands, for over twenty-five years.
Thursday-Saturday, April 25-27
$45/$48/$55/$58
Independent rhythm and blues/soul singer-songwriter Eric Roberson (Erro to his family and friends) is the first independent artist to be nominated for a BET Award in 2007 and has subsequently been nominated for two Grammys under Best Urban/Alternative Performance for the songs "A Tale of Two" and "Still," both from his critically acclaimed album, Music Fan First.
Monday-Tuesday, May 6-7
$40/$45/$50/$55
Emmy® Award winning actress Megan Mullally of "Children's Hospital," "Party Down" and "Will & Grace" met fellow actress Stephanie Hunt ("Friday Night Lights," "Californication") while in Austin filming the independent movie Somebody Up There Likes Me. The minute the two started singing together they realized they had something special...and those that have come out to see their band, Nancy and Beth, agree! Within just three months of its inception in 2012, N&B had already played such fabulous venues as Royce Hall in Los Angeles and been featured as a musical guest on Conan.
All City Winery Chicago events are open to all ages and start at 8 p.m., unless noted.
Tickets go on sale to the general public on January 17 at noon. Only members of City Winery Chicago's signature VinoFile™ program have access to ticket sales today in addition to receiving: a waiver of ticket service fees; free valet parking; Restaurant Loyalty Rewards, such as a free pair of VIP concert tickets for every $500 spent on food & beverage in the restaurant; exclusive membership-only events; and access to the proprietary City Winery Virtual Sommelier™, which helps make suggestions for wines one might enjoy based on past consumption at the venue.
Victor Garcia, Funkadesi, Van Hunt, Story Jam, Tusk, Eric Roberson and Nancy and Beth join a diverse mix of the most respected names in pop, rock, jazz, blues, world music, theater, dance, spoken word and comedy presented at City Winery Chicago, including previously announced headliners and supporting acts: Steve Earle (Jan. 15); EagleMania (Jan. 16);Paris Combo (Jan. 17); Skylar Grey (Jan. 18); Melanie Fiona (Jan. 19, 7 & 10p); GMiV plays The Beatles with Strings (Jan. 20, 12p); Jodee Lewis & Jonas Friddle (Jan. 20, 7p); Let Freedom Ring, Chicago! (Jan. 21, 7:30p); The Hot Sardines (Jan. 23); Randy Bachman (Jan. 24-25); Chicago Philharmonic Sunday Brunch Series (Jan. 27, 12p); Susan Werner(Jan. 27); Trey McLaughlin & The Sounds of Zamar (Jan. 28, 7p); Rachael Yamagata with Radnor & Lee (Jan. 29-30); Alejandro Escovedo with Don Antonio Band (Jan. 31-Feb. 2);Langston Hughes Birthday Celebration (Feb. 3); Ms. Lisa Fischer & Grand Baton (Feb. 4-5); Marcus Johnson with Kathy Kosins (Feb. 6); Marc Roberge of O.A.R. (Feb. 8, 7 & 10 p); Anders Osborne (Feb. 9, 7 & 10p); Fox Crossing String Band (Feb. 10, 12p); Anita Wilson with Dante Hall (Feb. 10, 7p); Ruen Brothers (Feb. 11); Hudson Taylor (Feb. 12);Patrizio Buanne (Feb. 13); 10,000 Maniacs (Feb. 14-16); Chicago Philharmonic Sunday Brunch Series (Feb. 17, 12p); Kandace Springs (Feb. 17); Donavon Frankenreiter (Feb. 18, 6:30 & 9p); Procol Harum (Feb. 20-21); Bobby McFerrin & Gimme 5 (Feb. 22-23, 7 & 10p); The Four C Notes (Feb. 24, 2:30p); Steve Earle (Feb. 25-26); Ann Hampton Callaway (Feb. 27); We Banjo 3 (Mar. 1); JD Souther & Karla Bonoff (Mar. 3, 5 & 8p); Aaron Neville (Mar. 4-5); The Ides of March (Mar. 6); Kasim Sulton's Utopia (Mar. 7); Ron Pope with Caroline Spence (Mar. 8); Ron Pope with Emily Scott Robinson (Mar. 9); Chicago Tap Theatre (Mar. 10, 3 & 7p); Luther Dickinson, Amy Helm & Birds of Chicago (Mar. 11); The High Kings(Mar. 12-13); Eilen Jewell (Mar. 15); Los Lonely Boys (Mar. 16-17); Michael Smerconish: (Mar. 17, 2p); Chris Difford with Steve Smith (Mar. 18); Christopher Cross (Mar. 19-20); The Subdudes (Mar. 21-22); Idan Raichel (Mar.23); Freddy Jones Band (Mar. 24); Eighth Blackbird (Mar. 25, 7p); The Tim O'Brien Band (Mar. 27); The Verve Pipe (Mar. 29); Will Downing (Mar. 30-31); David Archuleta (Apr. 2); Tommy Castro & the Painkillers (Apr. 4); Cyrille Aimée (Apr. 5); Willie Nile (Apr. 6); John Parr (Apr. 10); Martin Sexton (Apr. 12-13);Journeyman - A Tribute to Eric Clapton (Apr. 14, 7p); Graham Parker with Adam Ezra (Apr. 18); Carbon Leaf (Apr. 19); Dave Davies (Apr. 21); Chicago Philharmonic Sunday Brunch Series (Apr. 28, 12p); The Spring Quartet (May 1, 2p); Herb Alpert & Lani Hall (May 4-5); and David Bromberg Quintet (May 15).
Opened in 2012, City Winery Chicago is a fully operational winery, restaurant with outdoor patio, concert hall and private event space located in the heart of the West Loop at 1200 W. Randolph, in the historic urban Fulton Market district. Once a refrigerated food distribution warehouse, the 1911 building has been transformed into a contemporary 33,000 square foot haven for those passionate about wine, music and culinary arts. The décor evokes the romance of being in wine country, from the exposed stainless steel fermenting tanks and French oak barrels, to the aroma of fermenting grapes. The West Loop's only fully operational winery has produced dozens of in-house wines sourced from vineyards in California, Oregon, Washington, Argentina and Chile, including a Wine Enthusiast 92-point 2015 Verna's Vineyard Reserve Pinot Noir. With more than 400 unique producers from around the world City Winery is recognized with 2014 and 2015 Best of Awards of Excellence "for having one of the most outstanding restaurant wine lists in the world" by Wine Spectator. The globally inspired, locally sourced, wine-focused food menu is conceived for pairing and sharing. The concert hall accommodates up to 300 guests, all seated at tables with complete beverage and dining service, ensuring a comfortable "listening room" experience enhanced by a state-of-the-art Meyer Sound system. Riedel is the official and exclusive provider of glassware, showing City Winery's commitment to enjoying quality wine in a quality vessel. American Airlines is the Official Airline and Virgin Hotels Chicago is the Official Hotel of City Winery. For more information, please visitwww.citywinery.com.