Alice Glass Unveils New Track 'Cease And Desist' Today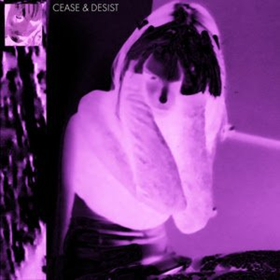 Alice Glass debuts a new track, "CEASE AND DESIST," today-listen here and watch the video here. "CEASE AND DESIST" was written by Glass with additional writing and production by Jupiter Keyes (formerly of HEALTH) and noisecore producer Dreamcrusher.
"This song is a call to arms for all survivors," says Glass. "But being a survivor often means feeling afraid, it means sometimes feeling worthless, like you can't go on. We need to fight back against those who have victimized us and against the feelings that tell us to give up inside. Sometimes we think we deserve the pain others have inflicted on us. This song is what I need to tell myself to get through each day, and what I hope other survivors can remember when they feel like they can't make it through the darkness of their own recovery. Every day is a fight."
The song is the first new music from Glass since the release of her debut solo EP, featuring singles "Without Love" and "Forgiveness," last fall. Vice's Noisey says the EP "feels like a perfect encapsulation of who she is and the sound she's worked toward throughout her career," continuing, "It's electronic pop full of feeling-rage, love-as though it's been played on a piano made of glass shards; kind of like looking at the last song of the night, sweaty and sentimental, thought a kaleidoscope."
Glass played her first solo shows last fall following her much-lauded, sold-out debut at Los Angeles' The Echo, including several dates opening for Marilyn Manson.
Alice Glass is a songwriter and vocalist. Further new music from Glass is set for release later this year.